Hamilton at a loss to explain Q3 pace dip in Eifel GP qualifying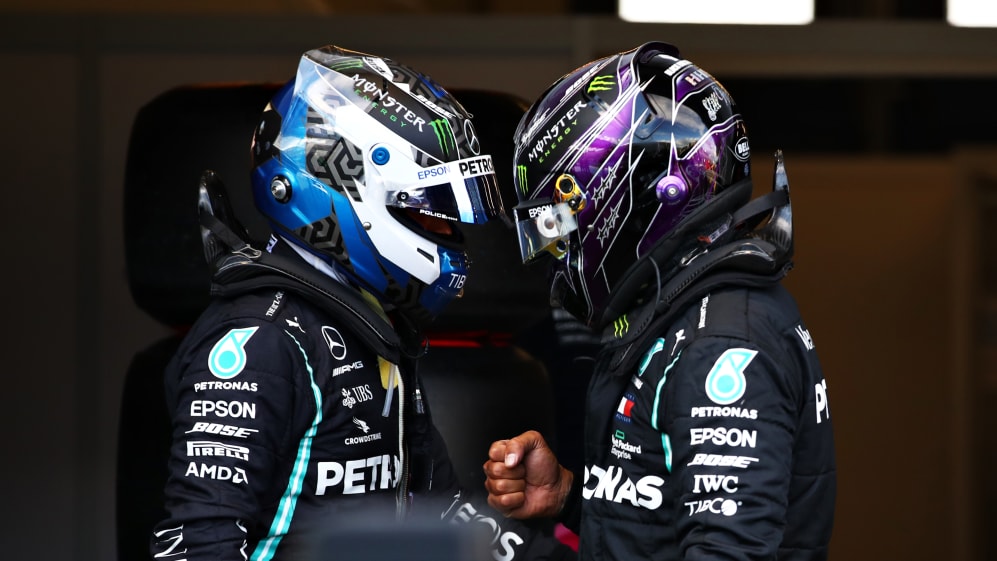 You have to go back to the 70th Anniversary Grand Prix for the last time Lewis Hamilton failed to take a pole position for a race. But Hamilton was comfortably beaten by team mate Valtteri Bottas in qualifying for the Eifel Grand Prix, leaving the Mercedes driver struggling to understand how he'd failed to match the Finn.
It was looking good for Hamilton ahead of Q3, with the six-time champion having led Q2, while Bottas appeared to struggle. But the final efforts in Q3 saw Russian GP winner Bottas claim his third pole of the year by a handsome 0.256s from Hamilton, who was unable to even match his own Q2 lap time, as the track appeared to devolve between the two segments.
READ MORE: Bottas beats Hamilton to Eifel GP pole as Hulkenberg makes surprise qualifying return
"I'm not really sure," replied Hamilton when asked where his pace had dropped off. "I need to go back and have a look. But definitely Q2 looked and felt good and when I got to Q3, it just didn't feel good on either run – the grip didn't feel the same."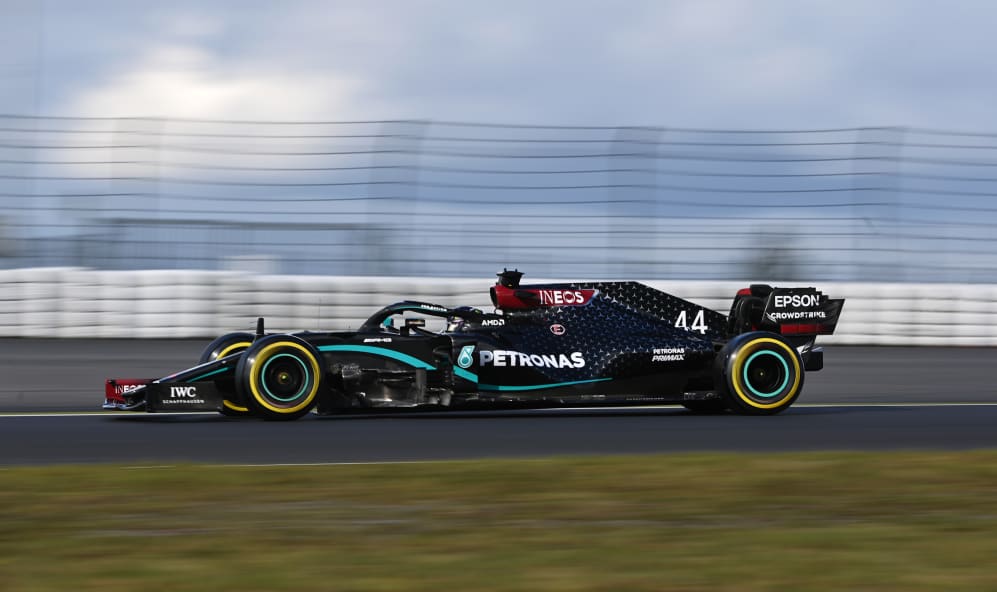 Meanwhile, Hamilton couldn't even count on a strategic advantage over his team mate for Sunday's race, with Mercedes having sent both Hamilton and Bottas out in Q2 on the medium tyres, before deciding against the idea and getting both drivers to set their fastest laps on the softs instead.
"I could have got through on that tyre," said Hamilton, who endured a strategic disadvantage at the last race in Sochi, starting on the softs compared to Bottas on the mediums. "I wanted to start on [the mediums], just because I always like to do something different, but the team chose for both of us to be on the same tyre. We'll see whether it was the right choice tomorrow. I'm sure it's the right choice. I think the other one would have been a little bit harder [to switch on]."
READ MORE: Leclerc 'very happy but quite surprised' as Ferrari upgrades help him to shock P4 at the Nurburgring