Hamilton baffled by 'terrible' start that saw him lose Sprint lead to Verstappen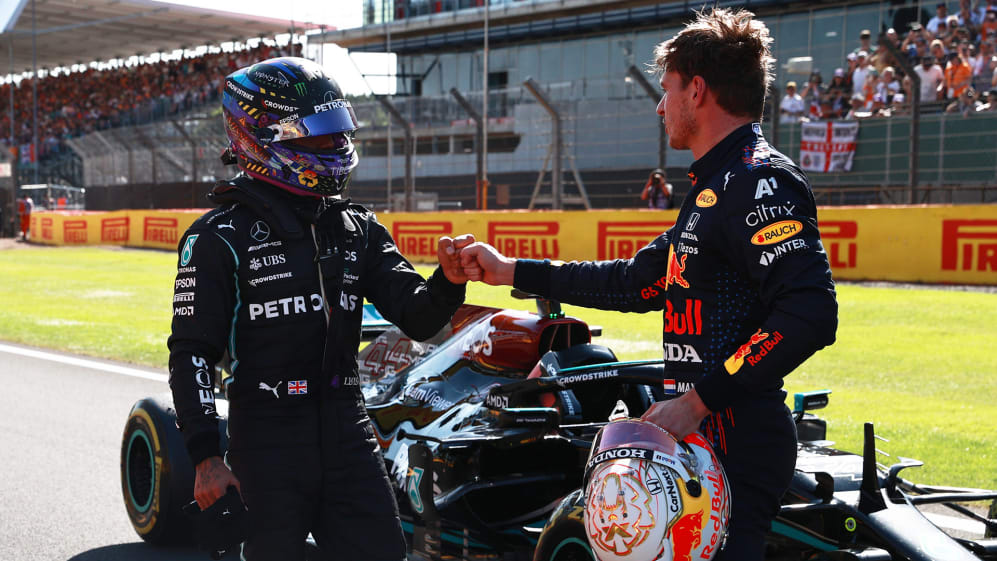 Lewis Hamilton went from elated to deflated as, after taking P1 in qualifying on Friday, he lost his lead to Max Verstappen at the very start of Saturday's Sprint event and will therefore start the British Grand Prix from second on the grid. But the reigning champion was at a loss to explain why he lost ground at the off the line…
Hamilton thrilled the home crowd on Friday to beat Verstappen to P1 in qualifying by just 0.075 seconds, and was fired up to lead the inaugural F1 Sprint at Silverstone. The Red Bull driver, however, got away far quicker than the Mercedes and was leading into Turn 1 before holding Hamilton off in the nail-biting duel that followed.
READ MORE: Verstappen wins thrilling F1 Sprint at Silverstone to claim pole position for British GP
The Briton explained that he hit his marks at the start, and was confused as to why it didn't pay off as he said: "You have a target position that you have to hit with your clutch and that's what the goal is – to always be on target, and I was on target – and I did what I was supposed to do but it didn't deliver for whatever reason.
"I don't know why – I had a lot of wheelspin – and the rest is history. I was trying everything, obviously, to get by but they [Verstappen was] just too quick. He was just too fast today."
The result meant Hamilton took two championship points while Verstappen took three to (very slightly) stretch his lead in the standings. Even though he lost just one point, Hamilton was taken aback by Red Bull's pace.
"Every point counts," he added, speaking to Jenson Button on the post-Sprint parade lap around Silverstone. "But I'm grateful to have finished and tomorrow, as I said, we'll fight again.
F1 Sprint Moment: Watch as Alonso brilliantly charges from P11 to P5 at the start
"But they were just so strong in the race – he was pulling away and there was nothing I could do to hold onto him. We've really got to try and be in front somehow. They've [Honda have] done a great job with their engine, their starts are really great this year. We've lost a bit of performance on our starts, so we have to work a little harder to try and improve that because losing positions is never a great thing."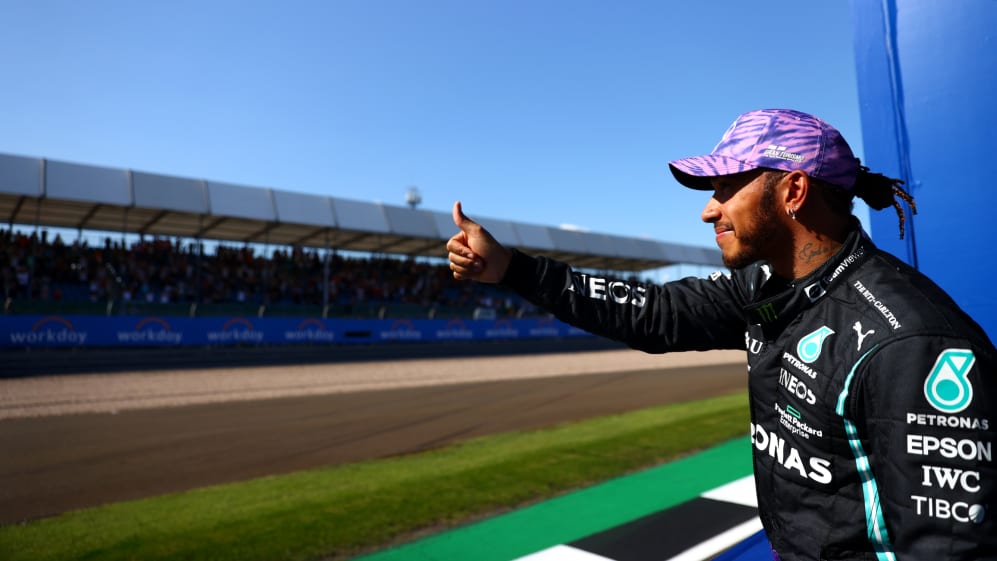 With 140,000 fans expected for Sunday's British Grand Prix, Hamilton concluded by saying he was raring to go with his "A-game" in front of a passionate home crowd.
READ MORE: 6 things we learned from Friday's on-track action at Silverstone
"I wish we could redo the start again but luckily we have it tomorrow," he said. "This weekend's been awesome in terms of yesterday was such a fun day to have qualifying on the Friday – way more enjoyable – I don't know whether that was the most exciting race or not but we should do more like that, maybe a different version of it in the future because it makes the weekend more enjoyable I think.
"I need everyone to bring their energy again tomorrow and I'll come with my A-game."