Feature
6 things we learned from Friday's on-track action at Silverstone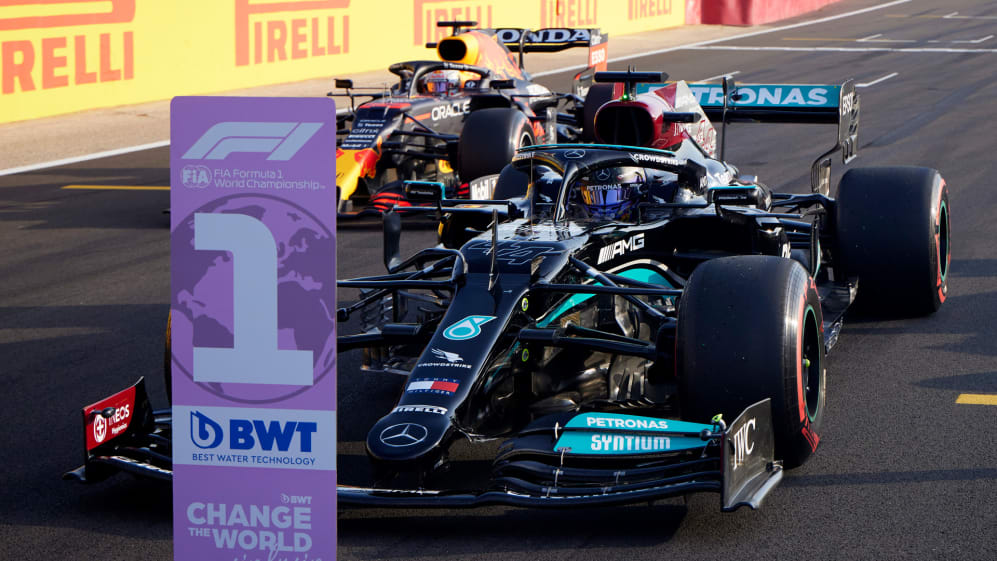 Silverstone was rocking on Friday evening as Lewis Hamilton sent the 86,000 fans who had packed into Britain's most famous track into raptures with his best qualifying performance since the Spanish Grand Prix…
It also ended a ruthless run of form from Max Verstappen and his Red Bull crew, to breathe life back into a championship fight that was starting to struggle for oxygen.
And it came on a day when Formula 1 tore up its traditional schedule, moving qualifying to Friday, with just one hour of practice to prepare, to allow space for a new event – the Sprint – which will define the grid for Sunday's Grand Prix. Here are six things we learned from practice and qualifying...
READ MORE: Hamilton digs deep to beat Verstappen in qualifying and seal top grid slot for F1 Sprint
1. Mercedes upgrades appear to have helped close gap to Red Bull
Lewis Hamilton and Mercedes have been at pains to play down the significance of an upgrade package they were bringing to Silverstone, but it appears the developments have played some role in thrusting the W12 back into the fight with Red Bull.
WATCH: Go onboard for Hamilton's thrilling P1 qualifying lap around Silverstone
The Mercedes was not a match for Red Bull's RB16B at the recent two Austria races, Hamilton pushing his car to the limit and simply not having any answer to Verstappen's brilliant performance in both qualifying and race trim.
And it looked, on paper, like they could be in for more of the same at Silverstone after Friday practice, with Verstappen beating Hamilton by a staggering 0.780s. When I spoke to Red Bull boss Christian Horner after that session, he insisted the gap was nowhere near that big, and instead that Mercedes were focusing more on race pace rather than qualifying.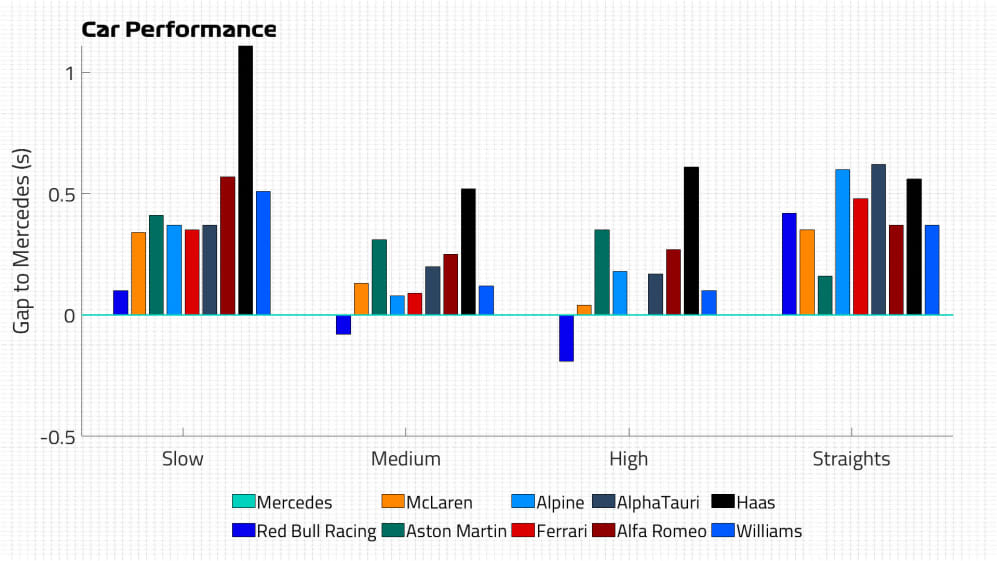 And he was proved right. As you can see from our qualifying simulation pace range (the graph below), Mercedes had superior low-fuel performance, in the realms of around 0.25s, when everyone got down to business in qualifying.
Had Red Bull delivered based on pre-event and practice simulations, the graph shows they should have been the quicker package, by under half a tenth.
READ MORE: Verstappen says his Red Bull 'felt weird' as he misses out on P1 for Sprint – but vows to bounce back
Where did Mercedes, who have made Silverstone a Silver Arrows fortress in the hybrid turbo era, gain the edge on Red Bull I hear you ask? It was the slow corners and significantly on the straights, with Red Bull gaining in the medium and high-speed corners.
While it's only one third of the job done, it's nonetheless an encouraging recovery from the reigning world champions, and the first sign in weeks that they are hanging on in the fight.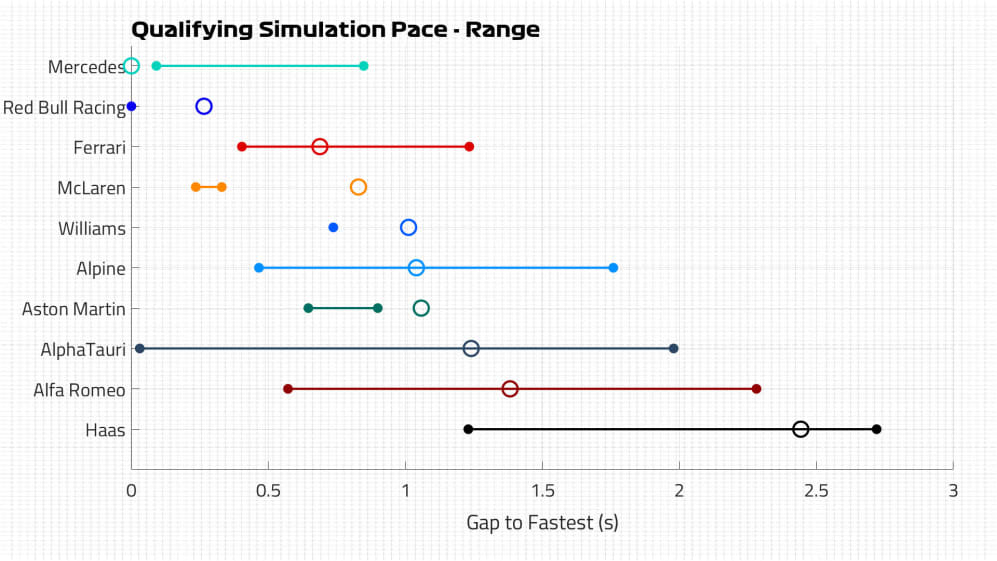 2. Hamilton had to go to new lengths to wrestle back control
The last couple of weeks have been chastening for Hamilton, the Briton watching his recent iron-clad grasp on the world title weaken dramatically courtesy of young pretender Verstappen who was coming of age.
There was no way he was giving up the fight, but for the first time since 2016 – when his team mate Nico Rosberg beat him – the prospect of not ending the year with F1's crown was something Hamilton was being forced to entertain.
That didn't sit well with him of course, so he upped the ante, leaving no stone unturned in his bid to ward off the Verstappen attack. And that included getting into a simulator and clocking up the miles. You might say that all drivers spend days in simulators, preparing for Grands Prix, especially with the lack of testing. Most do – but not Hamilton. He hasn't needed to.
READ MORE: Hamilton credits extra sim work and 'energy of the fans' after beating Verstappen in British GP qualifying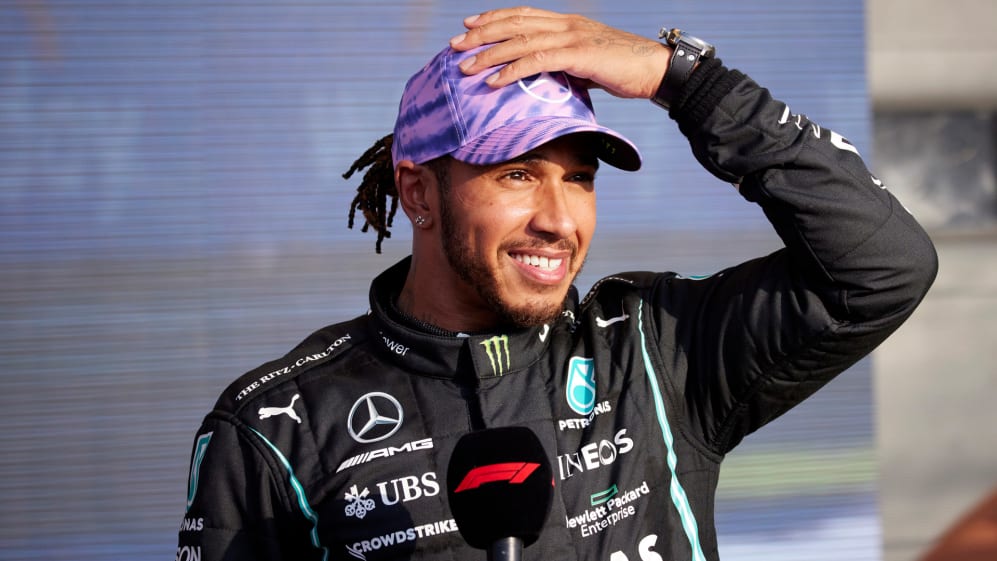 But on Friday morning, before first practice – which was 1430 local time – he was over at the factory in Brackley, belted into their simulator, doing a practice session – and gathering the data that is usually dealt with by the world champions' reserve and test drivers.
Nothing is below Hamilton, evidently. It's difficult to quantify how significant such a move was, but in a title race where Hamilton admits they have to "squeeze every ounce" out of everything, every little helps.
British GP Qualifying Facts & Stats: Russell gives Williams first back-to-back Q3 appearances since 2017
He ended up 0.075s clear of Verstappen, but had he avoided the little slide wide at the penultimate corner, that advantage would have been more than a couple of tenths – as our ideal qualifying analysis (below) shows. There's just something about this place that brings out the best in him (he's won seven times).
There's more work to do, though, with long run data to be gathered in the morning. But Mercedes have already got a good bank of information after spending a large chunk of FP1 running the medium tyre, with Hamilton and Bottas running 11 and 12 lap stints respectively on that rubber. And insiders say the pace was very impressive.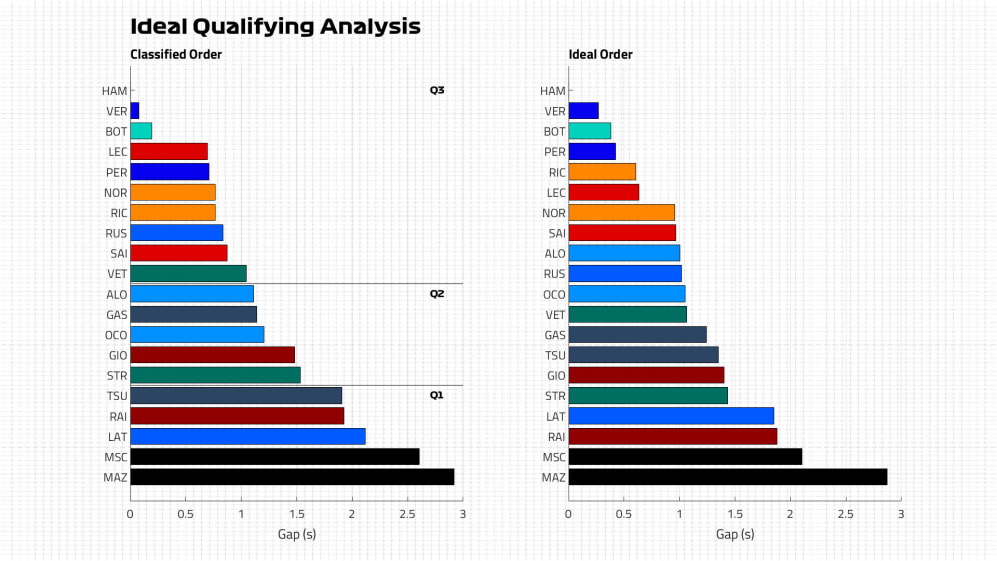 3. Russell in good shape to score first points for Williams
The roar of the crowd as George Russell made it into Q3 for the second race in succession for the first time in his career ricocheted around Silverstone like a volcanic eruption.
The Briton had finished dead last in first practice and expecting life to be very tough come qualifying. Silverstone is a windy track, and their car has been susceptible to the wind, so they were anticipating a challenging weekend – but not that bad.
But it was something of a surprise when Russell continued his extraordinary qualifying form by first making it into Q2, as team mate Nicholas Latifi once again missed out, and then shocking everyone – including himself – by making the top-10 shoot-out.
READ MORE: Russell vows to 'go for it' in F1 Sprint after 'incredible' home crowd roars him to P8 in qualifying
It was perhaps the perfect lap in that car – and what he described as his best qualifying performance – to seal eighth for the inaugural Sprint. As others made mistakes – our ideal qualifying analysis put Russell two places lower down in 10th, behind Carlos Sainz and Fernando Alonso – Russell kept it clean and was rewarded.
Whether or not he will be able to fight for his first points for Williams depends on how successful their long runs are in FP2 and whether he's able to stop a slide in the Sprint. But track position counts for a lot and his confidence is high. In his mind, his only thought is about how he can move forward, as he feels he has nothing to lose.
4. Midfield one to watch in Sprint with field brilliantly close
Daniel Ricciardo reckoned he could have finished fifth in qualifying had he hooked everything up, but will instead start the Sprint two places further back in seventh, and our data backs that claim up.
But in a super tight midfield, small mistakes can cost you places. Our qualifying simulation data dive suggests seven teams – Ferrari, McLaren, Williams, Alpine, Aston Martin, AlphaTauri and Alfa Romeo – are separated by just 0.7s.
READ MORE: Ricciardo rues 'missed opportunity' after qualifying just 0.002s adrift of team mate Norris
In a race which is flat-out for 17 laps, without any pit stops, and on a track where overtaking is certainly possible, things could get very exciting. Even gaining just a single place would mean a better grid slot for the main event on Sunday.
So there's plenty of reason to attack (sensibly) on the first lap when the field is bunched and then see what you can pick off as the race intensifies.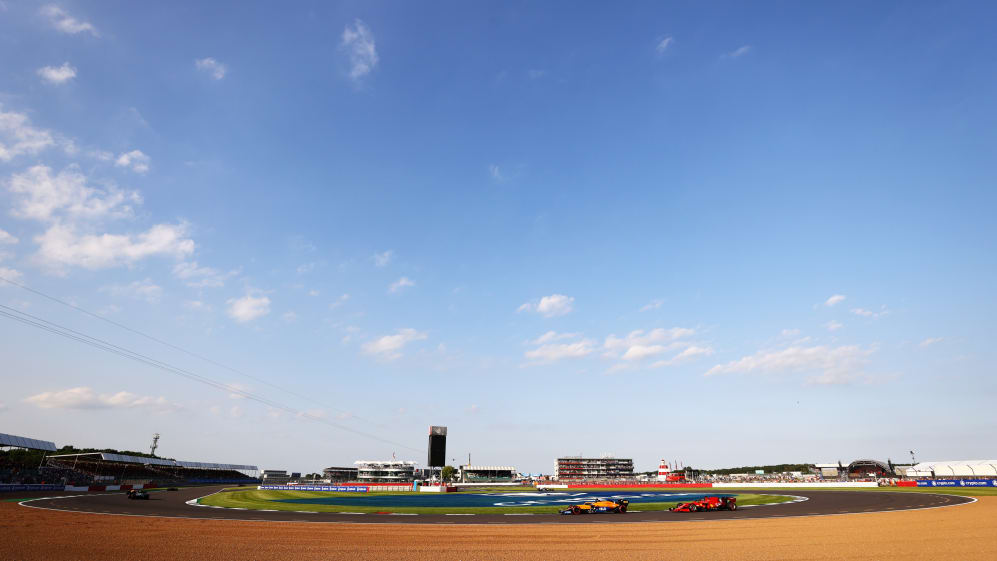 5. Less practice creates more jeopardy and a thrilling qualifying
History has shown that a lack of practice – such as a Friday washout – can lead to an exciting race weekend, as teams have less time to fine tune their cars and gather data for Sunday's Grand Prix.
The Sprint format delivers that challenge – without the need to rely on the weather Gods - with teams left with just one hour to run their cars, on what was a very green track, before having to make decisions about the set-up they would have to keep for the remainder of the weekend.
READ MORE: 'Plenty to play for' says a defiant Perez after losing P4 in qualifying to track limits violation
Teams took different approaches, with some putting a large focus on low-fuel running, some on race data gathering and others on a balance of the two.
It mixed things up – and created a qualifying session that yielded plenty of unpredictability. Who expected a car that finished last in practice to end up eighth fastest? Did anyone think Mercedes – and specifically Hamilton – could challenge for P1 based on practice pace and recent form?
And who would have thought McLaren, who were second quickest in practice, would end up as the fourth fastest package in qualifying?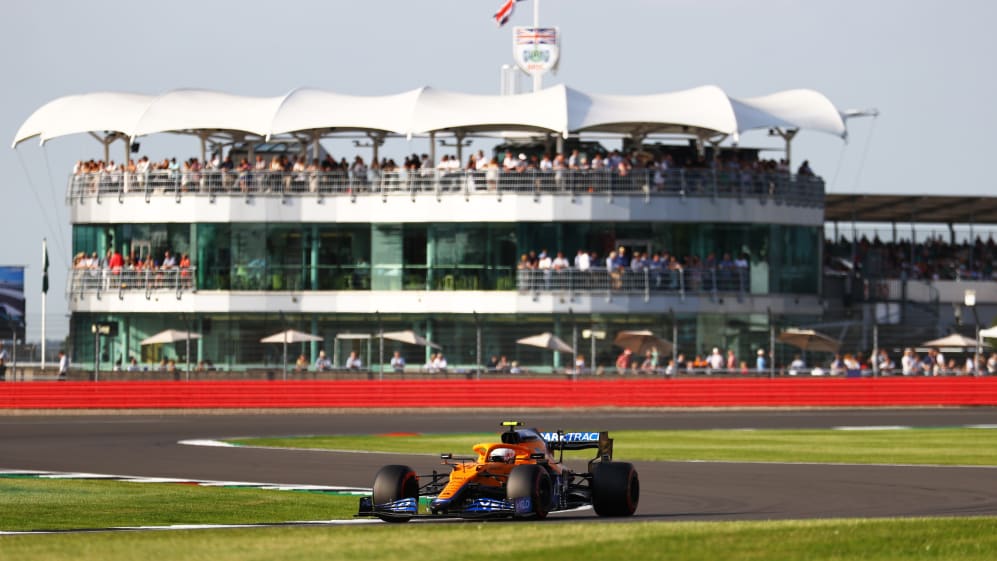 6. Formula 1 has missed full houses of fans
We got a taste of a full house in Austria, as fans – mostly of the Verstappen variety – packed the Red Bull Ring on race day and created an electric atmosphere as their driver secured his second successive win at the same venue.
READ MORE: F1 2021 is out now for PlayStation, Xbox and Steam
This time, home support fell on Hamilton, Norris and Russell's shoulders, and boy did they make the most of it, with the trio shining in qualifying with first, sixth and eighth.
The joint was packed out on a Friday and the numbers set to rise as the weekend goes on – so the atmosphere is only going to get better.
The fanzones were buzzing with fans leaning over barriers, peeking over walls or squinting from whatever vantage point they could find to catch a glimpse of their heroes.
If you were wondering how well Russell was doing, as he went on his sole run in Q3, you did not need a TV as the roar that came from the grandstands was enough to tell you the boy had done good. Same with Hamilton, who was deafened as he waved to the fans having secured the quickest time.
READ MORE: 'We won't stop fighting' – Mercedes 'not ready to give the baton to Red Bull' says Wolff
You could see the drivers feeding off the atmosphere. It felt like a proper sporting event once more, the way Formula 1 Grands Prix should feel, rather than a test session.
It may not be like this at every race that comes later this season, as the Covid 19 pandemic continues, but it is a welcome bright light in what has been a dark time – and one which offers hope that normality is edging ever closer.