'Rusty' first few races 'an opportunity' for Williams, says Russell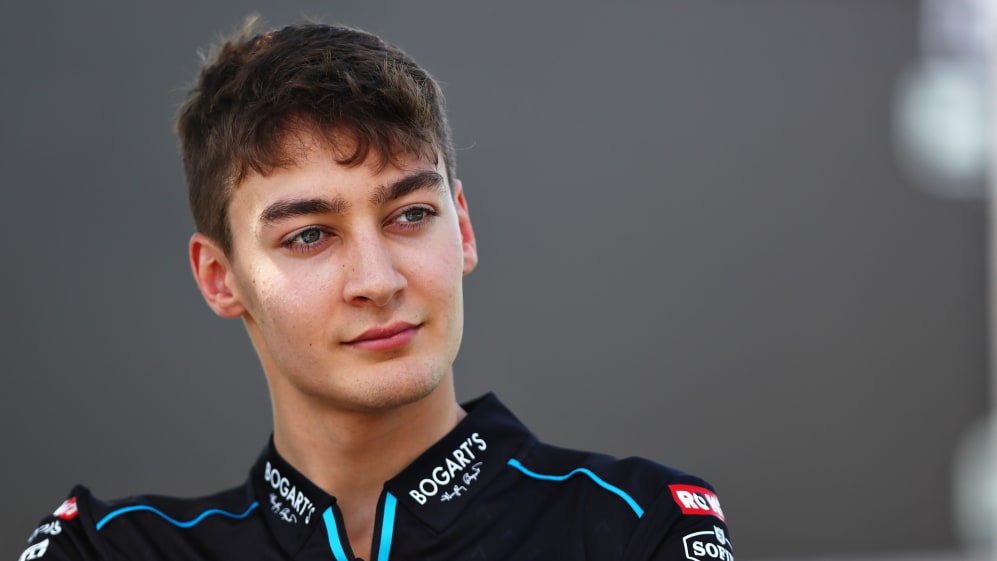 With the coronavirus lockdown in place, there's little for the F1 drivers to do except train, compete online and work out their strategies for when real-world racing resumes. And Williams' George Russell, for one, has already got a cunning plan to benefit from any rustiness in his rivals when the 2020 F1 season finally gets underway…
Speaking from his home in England on Formula 1's brand new F1 Nation podcast, Russell revealed that, aside from sim racing, building his own home gym, learning how to cut hair and doing the garden, he's been training hard to get himself prepped for the first Grands Prix of the year – but conceded that however much he and his fellow drivers trained, the first few race weekends would still be "incredibly hard" physically.
READ MORE: Introducing F1 Nation – the new weekly podcast full of chat, fun and laughs
"[The lockdown] just gives myself the chance to nail my fitness even more," said Russell, "but I think for all of us, it's going to be incredibly hard. You can train as much as you want, but you obviously lose race fitness.
"Running around the garden or doing weights in the gym is not the same as driving at 200mph around Silverstone, and that g-force is going to hit us hard that first practice session when we get back. But like I said, I'm doing everything I can to be prepared for that moment."
Oops! Error retrieving Twitter post
A statement from F1 CEO Chase Carey earlier this week announced F1's goal to begin the 2020 season in Austria on July 5, with the early part of the season concentrated around the European races.
And Russell was clear that for Williams – who scored just one point in 2019, but who showed greater promise in 2020 testing – there was a potentially golden opportunity for the team to get some good scores on the board in the early Grands Prix.
READ MORE: Ross Brawn explains why F1 is looking to Austria to kick-start 2020 season
"Usually everybody's at an incredibly high level," he said. "All the drivers are the best in the world and we're always racing so much so you just get into this groove. But I think [the delaying of the season] allows people to hopefully get a bit of an advantage when we go back.
"If people are still rusty, if people are going to make mistakes, it's going to be in the opening few races, so I need to make sure I'm not one of them.
"Also, from the team's perspective, I need to try and motivate the guys around me to say, 'Right, this is an opportunity that we're not really going to get ever again… so let's make sure we make the most of these opening few races when we get back.'"
READ MORE: Self-isolation the 'perfect training camp', says Ricciardo
Hear more from George Russell, as well as F1's Managing Director of Motorsports Ross Brawn discussing the possibility of the Austrian Grand Prix being the 2020 season opener, in the full episode of F1 Nation in the player below.