Hamilton hopes Mercedes can give Ferraris 'fight for their money'' in Japanese GP
Lewis Hamilton reckoned Ferrari's power was at "another level" after the Scuderia secured a fifth consecutive pole position courtesy of Sebastian Vettel at Suzuka. But the championship leader is hopeful Mercedes can give Ferrari a "fight for their money" when the race rolls around later on Sunday afternoon in Japan.
Ferrari ended Mercedes' domination at Suzuka by locking out the front row at Suzuka for the first time in the hybrid era. Moreover, the Prancing Horse equalled Mercedes' record of 64 front row lockouts as Vettel took pole with a track record ahead of team mate Charles Leclerc.
READ MORE: Scintillating Vettel seals stunning Suzuka pole as Ferrari lock-out front row
Hamilton was surprised by the Ferraris' superior power unit – but knows that's not everything at Suzuka, through the sweeping Esses of Sector 1, the hairpin of Sector 2 and the tricky chicane that ends the fast-paced final sector.
"The Ferraris, I think, have a faster car but I think we have a solid car," said Hamilton. "We're going to hopefully give them a fight for their money but they're very quick on the straights."
MUST SEE: Gaming? Bowling? Model building? Hear what the F1 drivers will do on their day off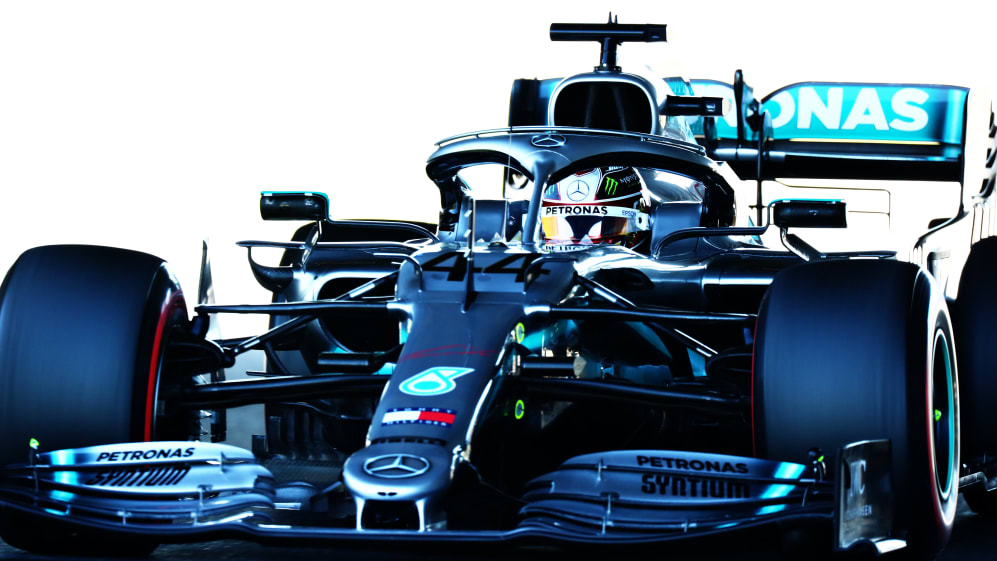 The defending champion, who settled for P4 behind his team mate Valtteri Bottas added Ferrari's engine put them on "another level" in qualifying.
"[Qualifying] could've gone better, but it is what it is – it's a beautiful day, everyone's safe, so hopefully we'll have a good race today," he said.
READ MORE: Magnussen blames wind for early crash in qualifying
"The car was fine it's just, they [the Ferraris] obviously turn up and go to another level which we can't really compete with – power wise. But the [Mercedes] was feeling good, the Q2 run one was really solid, the second one was not so great and the next two were just so-so."
Though the Typhoon - which forced qualifying to be rescheduled to Sunday morning - has now passed, it remained gusty and that caught several drivers out in qualifying – with Robert Kubica and Kevin Magnussen crashing in Q1.
WATCH: Four other times qualifying was moved to Sunday
"Yeah it's super gusty out there so just picking your point and where you place the car makes it a little trickier, where you have to put the car: you have to back off in some places and push more in others. It's definitely tricky out there, particularly in the last corner," he said.
The last corner, of course, is where Kubica and Magnussen crashed out. Will the gusts at Suzuka catch even more drivers out after the lights go out later on Sunday?