'No huge breakthroughs, but we've moved forward' – Mercedes describe 'quiet satisfaction' after Melbourne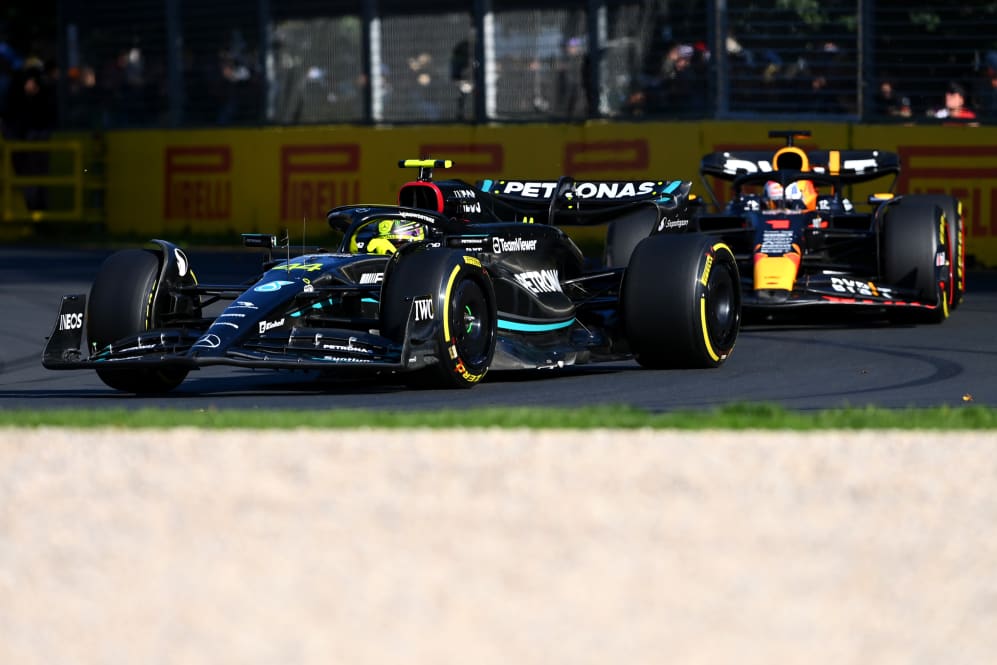 After an improved performance at the Australian Grand Prix, Mercedes believe they are now "starting to get on terms" with Ferrari and Aston Martin, while applying some pressure on early-season pace-setters Red Bull as well.
After a tricky start to 2023 with the W14 car in Bahrain and Saudi Arabia, last weekend's visit to Melbourne yielded a much-improved P2 and P3 in qualifying, and the runner-up spot on race day.
READ MORE: Hamilton hails 'amazing' Melbourne podium as he says Mercedes closing gap to Red Bull will be 'tough but not impossible'
Both Mercedes drivers jumped ahead of Max Verstappen's Red Bull at the start of the race, only for George Russell to lose out under a red flag and then retire amid technical trouble, and Verstappen to overhaul Lewis Hamilton when the action resumed.
Reflecting on the race weekend in Mercedes' usual debrief video, the team's long-time technical guru, James Allison, painted a largely positive picture as their push continues to get back to race-winning and title-contending ways.
Asked what the main takeaways were from the weekend in Australia, Allison said: "Overall, a sense of quiet satisfaction that we have moved the car forward that, from a performance point of view, we probably got as much as it is able to give right now.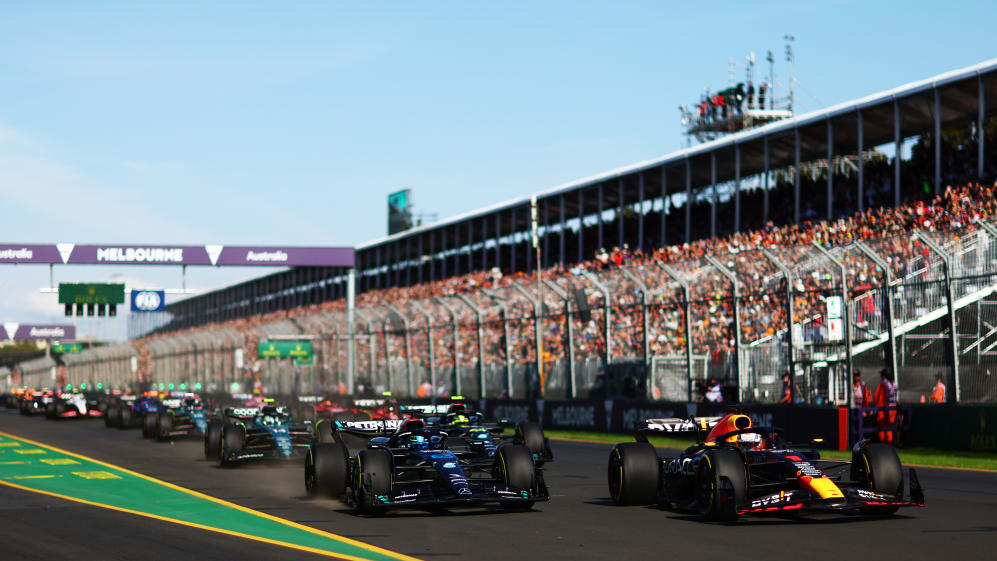 "That happiness, of course, is tempered by the disappointment that we only got one car to the flag and that George was not able to show what he was capable of in the car on race day, having performed very strongly up to that point in the weekend.
"We didn't have huge breakthroughs, but we moved forward a little bit. We put a small amount on the leaders Red Bull, and we are starting to get on terms with, and maybe just nose a whisker in front of, the Ferraris and the Aston Martins."
MONDAY MORNING DEBRIEF: With strategy on a knife-edge, how did Mercedes get the better of Aston Martin in Australia?
As for whether Mercedes's performance was track specific or a result of things they had done to their car for the weekend, Allison added that it's "always a very difficult question to answer".
"Was [our performance] expected? Broadly yes, because the performance level in Australia was not markedly different to that in the other two tracks so far this year. Different yes to Red Bull, but not a completely different animal compared to the rest of the field," he continued.
"I think the biggest shift in Australia was that Red Bull were a little bit more off form in qualifying compared to the rest of the grid, and that sort of closed up the field. But if you look at the relative pace of our car to the Ferrari, our car to the Aston Martin, it's been close-ish all year.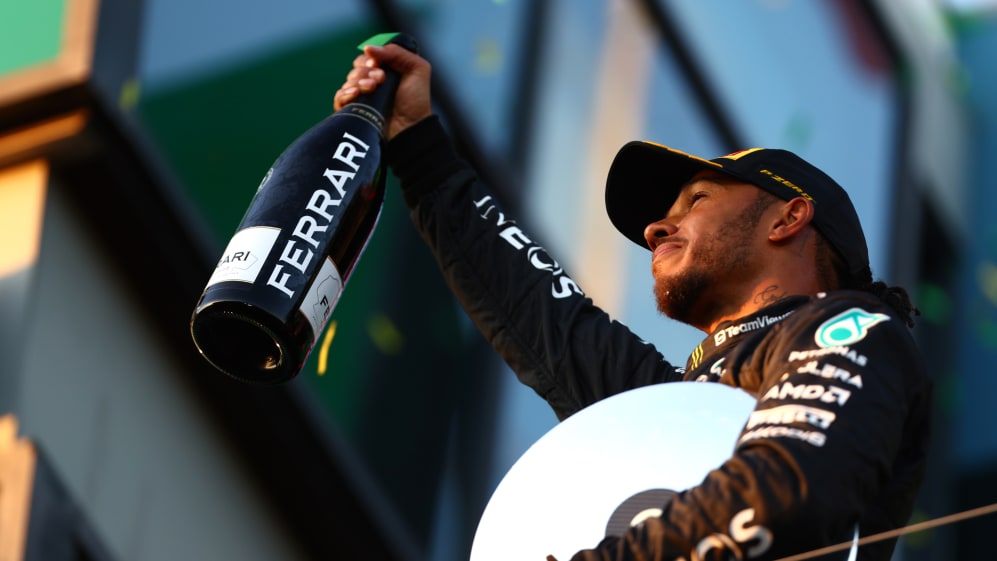 "Yes, we are a little bit on the better side, but it wasn't seismic. So, was it expected? Well, we expected to be in the fight with Ferrari and Aston Martin and pleased to have our noses in front, but we did expect to be there.
"How much of the overall good results of the weekend was track specific and how much came from things we did? Time will tell. We'll go to some more very different tracks in the next few weeks.
TREMAYNE: Did the Australian GP create fresh hope or just a false horizon for Mercedes and Ferrari?
"We'll see whether this was the sort of initial bellwether of general uptick in our performance which we hope for, or whether it was related to the quite unusual track conditions that we saw this weekend in Melbourne."
Mercedes hold third in the constructors' standings after the first three rounds of the season, nine points down on Aston Martin and a further 58 behind reigning world champions Red Bull, who remain undefeated so far.