'Plenty of fuel in the tank' says Hamilton, as he responds to Wolff's comments that he could do 400 races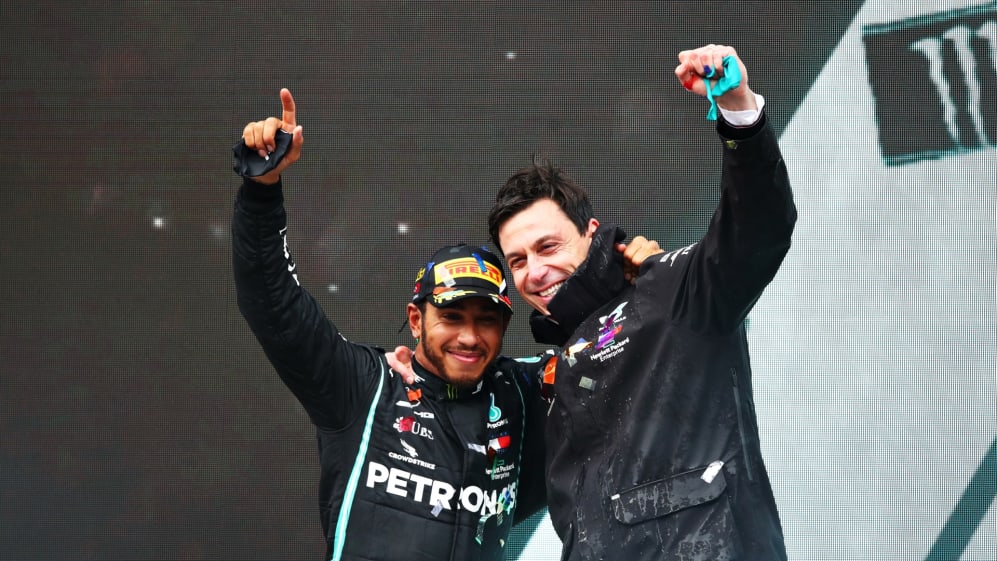 Could Lewis Hamilton end his F1 career having started over 400 races? His boss Toto Wolff has certainly hinted as much. But although Hamilton insists he still feels "fresh", he was keeping his eye on the present when asked how long he could go on for in F1, as he looks to get the Silver Arrows back to winning ways in the short term.
Speaking at the French Grand Prix – which was Hamilton's 300th race in the sport – Mercedes Team Principal Wolff said: "[Lewis and I] talked a few weeks ago about how long our partnership can go and the figure discussed was about five to 10 years, so I think we can go to 400."
However, when asked about Wolff's comments, Hamilton said: "That's a lot of races! I firstly just want to be grateful to get to this point. But I still feel fresh and still feel like I've got plenty of fuel left in the tank. So, I'm enjoying what I'm doing. I'm… really, really proud and enjoying arriving every day and working with this incredible group of people. I'm also enjoying working with the sport more than ever.
READ MORE: Which driver has racked up over €35,000 in fines so far in 2022 – and who's been reprimanded the most?
"We've got some great people leading the sport and having great conversations about the direction we're going as a sport, so I'm enjoying it more than ever. I would say in that space, of course, I want to get back to winning ways and that's going to take time, but I'm sure we'll sit down at some stage and talk about the future.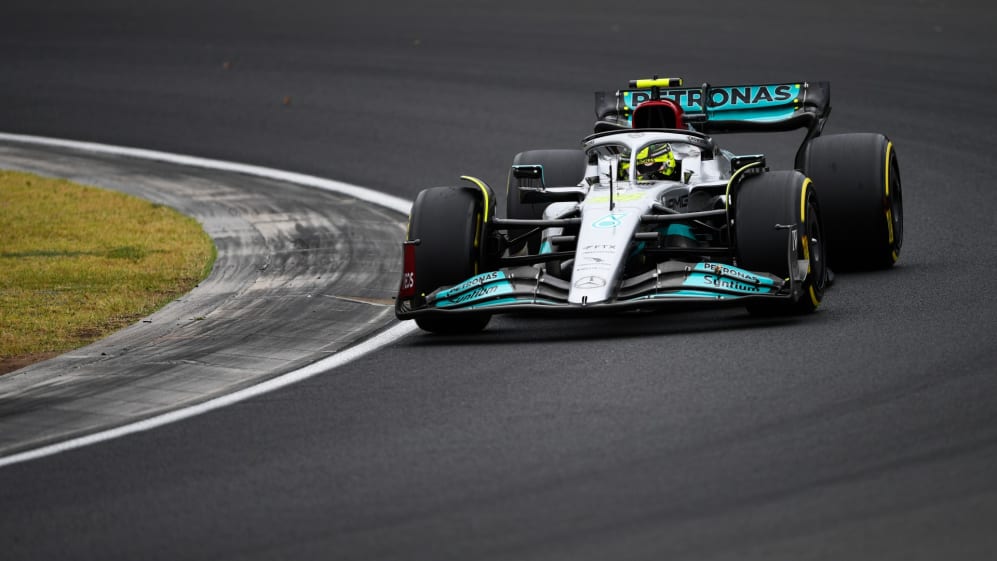 "But again, just with our team, I always want to continue to be building. It's one thing having races, but it's also continuing the work that we do outside and doing more; I think Mercedes and us can always do more, and we will."
WATCH: A brief history lession on the evolution of Formula 1 engines
Hamilton also opened up about the team's early season struggles in 2022, which saw him seal just one podium finish in the opening eight races. However, heading into the summer break, the seven-time world champion was on a streak of five consecutive podiums.
And Hamilton said Mercedes' improved "consistency" had made the recent run of races much more enjoyable – although he added that the Silver Arrows still had a lot of work to do to close the gap to Red Bull and Ferrari at the top.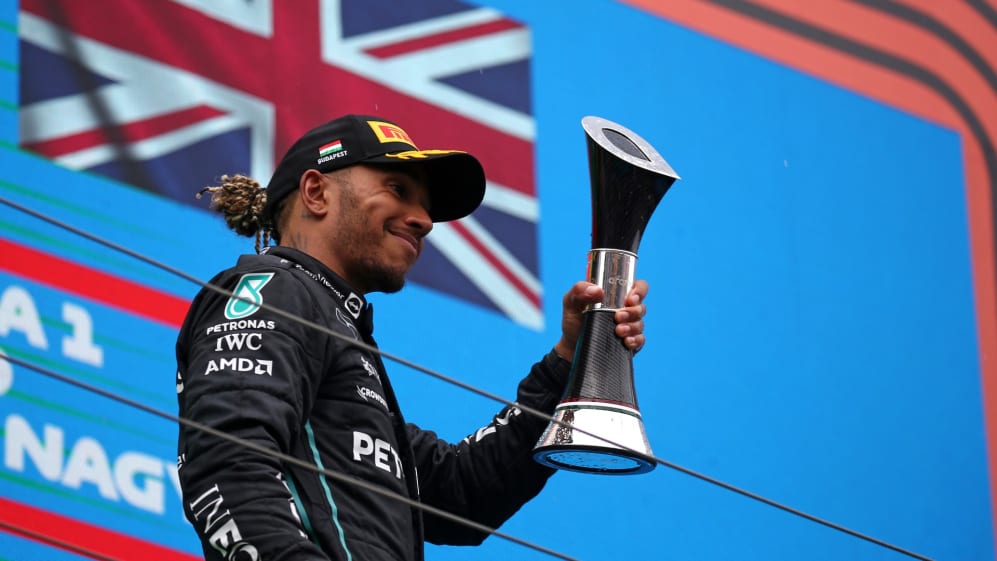 "The beginning of the year was not miserable, because there could always be way worse, but just in terms of… I would say from a driver's perspective, understanding this car was… so confusing," said Hamilton. "We were trying so many different things, we were trying to advance [but you had] no trust in the machine beneath you, particularly like the rear end. And that really kind of held us back a little bit.
READ MORE: 'It's exciting' – The drivers give their verdict on the first 6 months of the 2022 regulations
"So, to now be in a position where we're starting to understand the car a little bit more, we've got more consistency coming up, we're seeing more consistency, it's given us much more of an enjoyable drive. We still lack performance in some of those areas but we're slowly getting there.
"But it's like small chips, just constantly just chipping away at it. Unfortunately, you can't take big leaps at the moment. But who knows, maybe one big leap will come at some stage, and we'll be right there."
Mercedes currently sit P3 in the constructors' standings on 304 points – 127 behind leaders Red Bull – while Hamilton is P6 in the drivers' standings, with 146 points compared to leader and 2021 title rival Max Verstappen's 258.