'She's one of the greatest things that's happened to me' – Hamilton on his physio Angela Cullen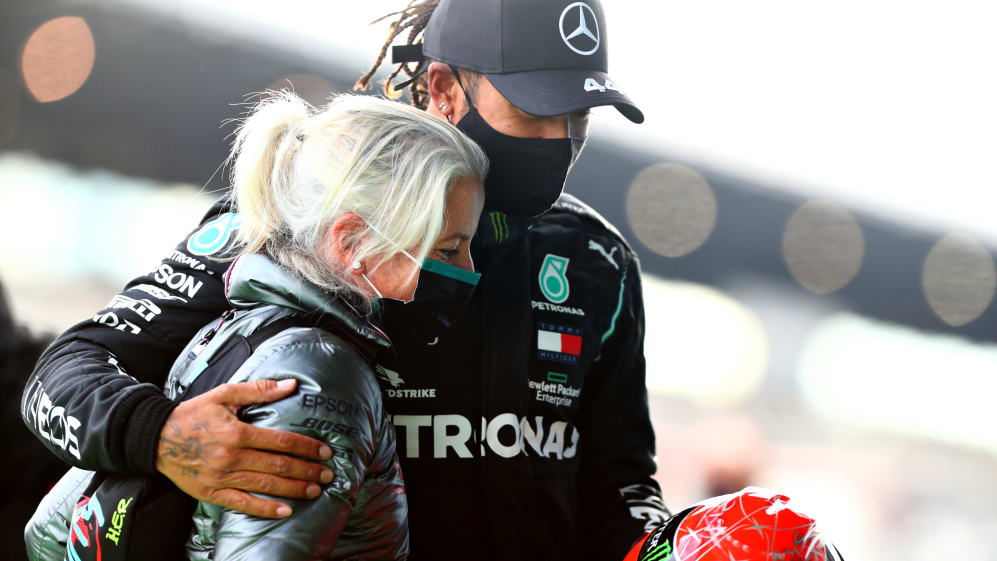 Across a race weekend, physiotherapist Angela Cullen is a near-constant presence at the side of her charge Lewis Hamilton – a fact which has even earned her cult status among some F1 fans. And standing on the brink of his seventh championship, Hamilton has hailed the relationship the pair enjoy as "the greatest partnership".
New Zealand-born Cullen – who like many performance coaches working in F1 is part of the Hintsa Performance company, started by legendary fitness guru Dr Aki Hintsa – began working with Hamilton at the start of the 2016 season, with the six-time champion praising the positive impact Cullen had had on his performances.
READ MORE: Wolff is 'without doubt the best leader' in F1, says Hamilton after Mercedes take title record
"People for sure won't understand it, naturally, because they see it from a distance, but she has been one of the greatest things that's happened to me in my life," said Hamilton. "I've been fortunate to work with a lot of people… and she's the single hardest-working woman that I get to be around.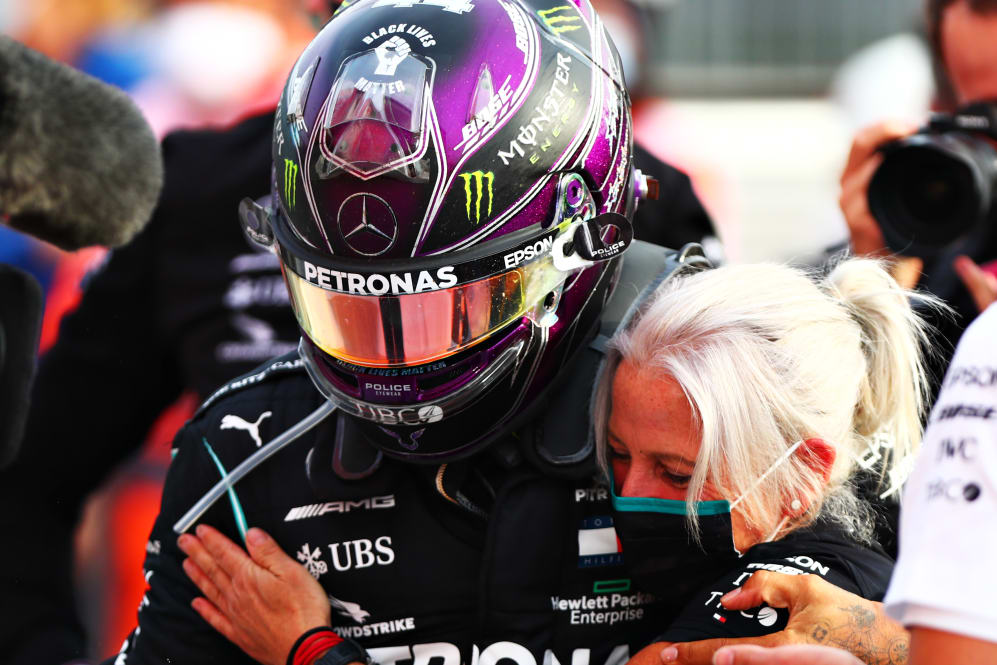 "She's focused, selfless, and she makes my weekends peaceful," Hamilton added. "Every day I wake up, whatever time it is, she's just positive – never a single day has she been negative, so that's very, very important.
"I think it's important in life to put positive people around you. You can't be going around with deadweights, you can't be going around with people who don't inspire you to be better and lift you up when you're down. You need to be around people who can do that for you, and she's one of them."
READ MORE: 'Amazing' Bottas doesn't get the credit he deserves, says Hamilton
Meanwhile, Hamilton – who was speaking in an interview with Ziggo Sport – went on to explain how various niggling injuries had led him to begin working with Cullen, whose role, according to the Mercedes driver, was different to that of a typical F1 'trainer'.
"When you come into Formula 1, there's this whole idea of physios, but a lot of them, or some of them, are just trainers," said Hamilton. "They still take on the title of 'physio' – but a physio is a physiotherapist, and for years, I'd always had a male trainer, but I noticed that I was always having different problems. I'd have, like, muscle tightness in my neck, or I'd have problems with my lower back, or glute, whatever it might be, and my trainer could never fix it.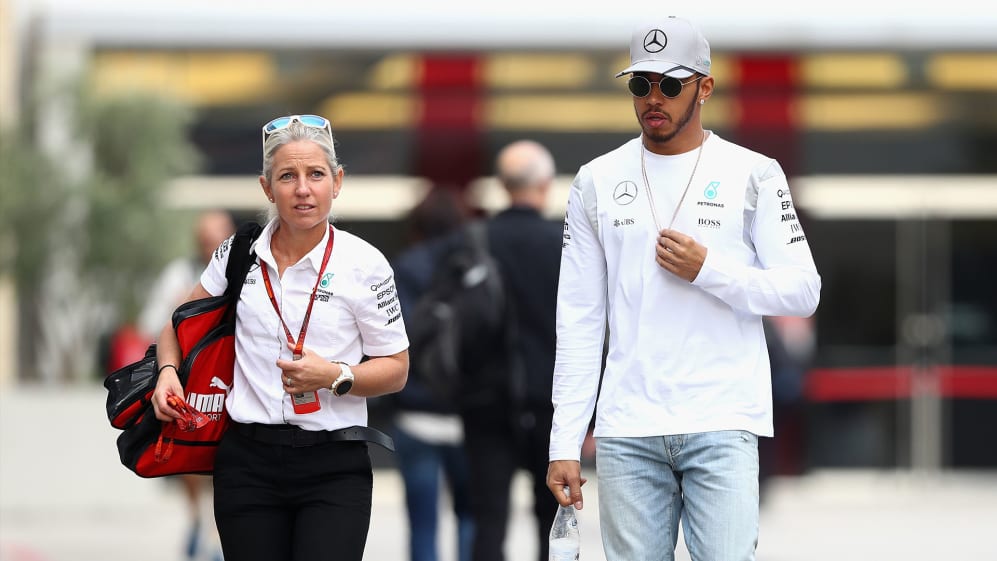 "So you'd have to just deal with it through the weekend and I was like, 'This doesn't make sense. I don't need to train on the weekends.' So I was like, 'I need to find a physio.' Angela had done a bit of work on me back home, so I spoke to her and asked her, 'Would you like to come on the road with me?' and little did I know that we would have the greatest partnership."
TRENDING TOPICS: The title, Turn 8, Tsunoda, and more talking points ahead of the Turkish Grand Prix
Whatever Cullen has done for Hamilton appears to be working, with the Mercedes driver in a position to be able to claim his seventh drivers' title – and his fourth since the he and Cullen began working together – at this weekend's Turkish Grand Prix, should he fly out of Istanbul with a more than 78-point advantage over team mate Valtteri Bottas.