Hamilton reveals season delay has allowed past injuries to heal
Did you know that Lewis Hamilton was injured? Well, neither did we. But the six-time champion has revealed ahead of the start of the 2020 season that the enforced time off at the hands of the coronavirus pandemic had allowed injuries he'd been carrying for a number of years to heal.
Hamilton has used his time off productively since the cancellation of the Australian Grand Prix in March, continuing to work on an intense training regime while also setting up The Hamilton Commission, with the aim of exploring ways to make motorsport more diverse in the future.
READ MORE: Hamilton calls on fellow drivers to 'become united' in fight against inequality
But following his arrival at the Red Bull Ring for the start of the revised 2020 season, Hamilton revealed another surprising activity that the three and a half months out of the cockpit had allowed him to accomplish.
"I've had certain mild injuries over time which have now healed," said Hamilton, without going into detail about where on his body those injuries were. "They never heal once I'm in the season or during the off-season, so it's amazing to get those [healed]. I feel more complete than I was, certainly at the start of the year, so I hope that reflects in my driving."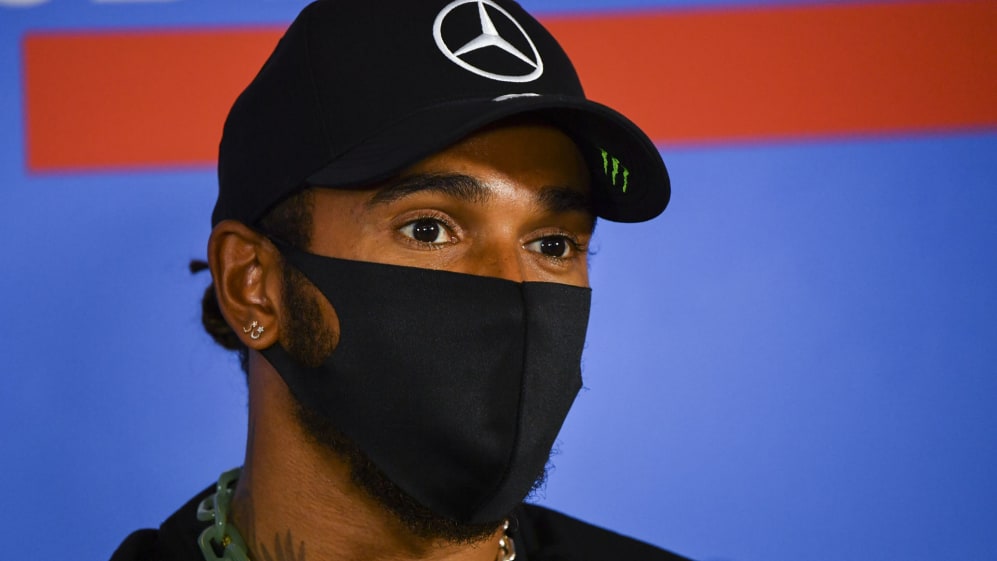 It's certainly the opportune moment for Hamilton to be in good shape, with the Mercedes driver admitting that he was preparing himself a gruelling few months of Grands Prix – at the end of which he could be crowned world champion for a record-equalling seventh time…
"We've got this crazy battle [this year]," said Hamilton, "a shorter season, a more intense, more compact season, which is going to be demanding on the team, demanding on us drivers.
READ MORE: F1 hoping to announce 'next chunk' of 2020 calendar dates in 'next few weeks' says Carey
"There's not going to be the same amount of time for development through the year, so how we analyse every week, from the couple of days in between races, and how we bounce back and lift [ourselves back] up, all these different things – it's going to be a challenge of the mind and the body, I would say, more than any other season before."
Hamilton heads into the Austrian Grand Prix weekend having failed to score victory or take pole position at the track since 2016 – a fact Hamilton will try and rectify this weekend with the aid of aerodynamic and power unit upgrades fitted to his and team mate Valtteri Bottas' black-liveried Mercedes W11s.