Hamilton reveals the best thing about having Bottas as a team mate at Mercedes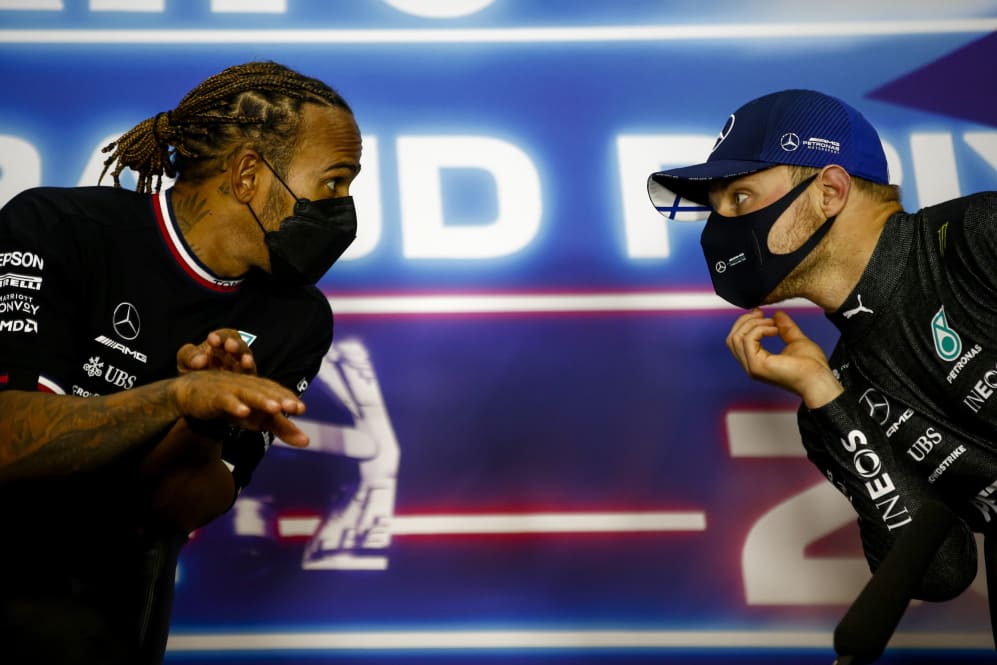 Lewis Hamilton has opened up on his relationship with Mercedes team mate Valtteri Bottas by saying that there are "no games" between the two, calling the Finn a "straight shooter" – as the pair reflected on the times where Team Principal Toto Wolff lost his temper…
Ahead of the 2021 season, Hamilton and Bottas sat down in an interview organised by Mercedes, and the two came up with some very pressing questions. One of those got Hamilton thinking, as Bottas asked: "What's the best thing about being my team mate? No bulls***? Not too much chatting?"
READ MORE: Wolff 'very much hopes' Hamilton stays with Mercedes in 2022 – and wants deal done by summer
Hamilton replied: "If you're putting words in my mouth, then there's no BS!
"I don't think there's one specific thing that's better than the other; I think it's a combination of many things and it is a fact that there are no games between us," continued the seven-time champion. "You're a straight shooter. Because then it's just down to our hard work.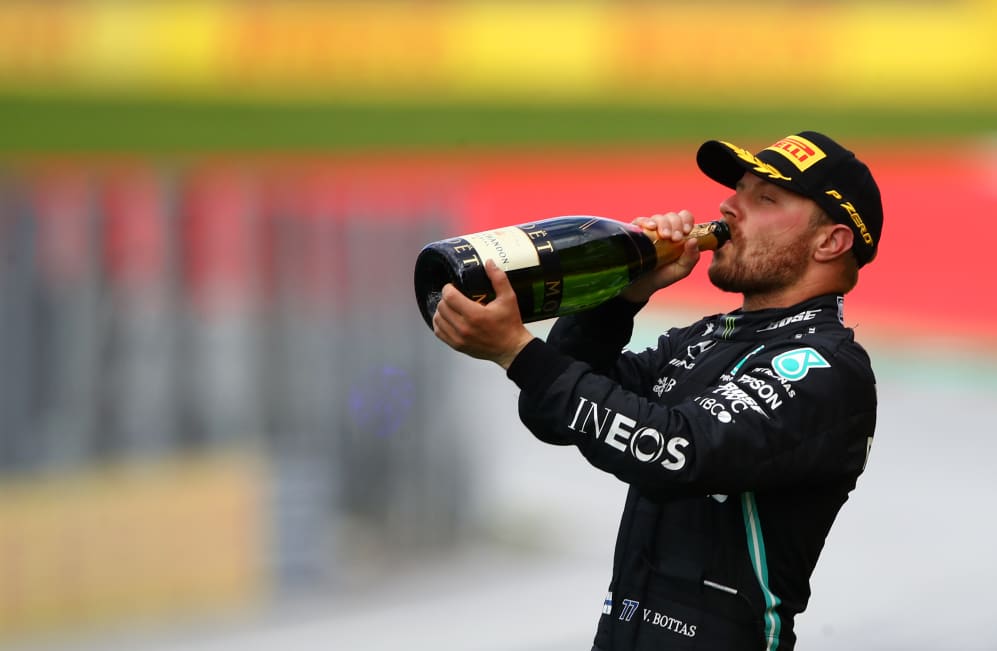 "There are weekends we could do better, like in Austria [2020] for example, and we know we both just have to do a better job when the other comes out ahead on the weekend."
Austria was the first race of the 2020 campaign, when Bottas won while Hamilton finished fourth, having been penalised for tangling with Alex Albon.
READ MORE: Russell and Verstappen at Mercedes for 2022? Why McLaren boss Brown thinks it could happen
Team boss Wolff might not have been too happy with that, but Hamilton said the Mercedes chief was far more furious during the 2016 season in which he and Nico Rosberg collided in Belgium and most famously in Spain – where Max Verstappen capitalised to take his maiden win on his Red Bull debut.
"The angriest I ever seen Toto, it would have been one of the times Nico and I crashed into each other…" said Hamilton.
"Probably Barcelona's probably the angriest he ever got."
Bottas then asked: "Was he, like, fuming?"
Hamilton replied, laughing: "Yeah definitely saw bald patches he pulled out of his hair, had to get some turf and grow it back!"
As for Bottas, there was another race result that drew the ire of his boss.
"I was just thinking about it. He wasn't so happy in Germany 2019," he said.
WATCH: From Vettel vs Ricciardo to Hamilton vs Rosberg – The top 10 battles of F1's hybrid era
"I was going to get at least some points, and then I shunted. We were all wearing these special outfits and I remember... Toto said after the race that that's the last time we're going to play carnival at a race weekend."
The pair head to Imola for the second race of a season in which Red Bull have shown their might, Verstappen having taken pole at Bahrain only to lose out to Hamilton on race day. They'll be hoping to keep Team Principal Wolff smiling with more valuable points in what looks like being a tough championship fight.