Hamilton says he was inspired by Mercedes' upgrades at Silverstone as he declares 'the race is on' for title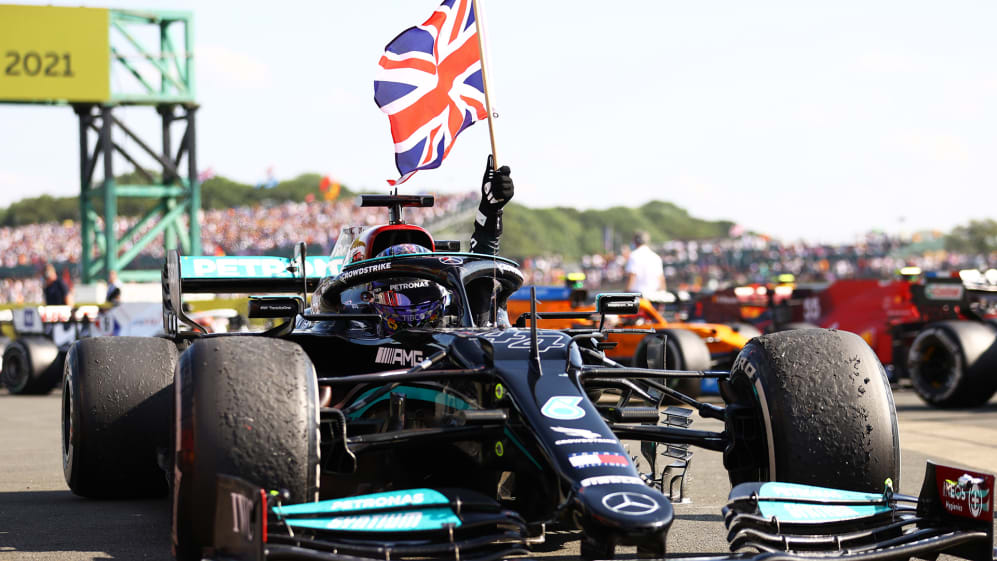 Lewis Hamilton had denied on the Thursday of the Silverstone weekend that the upgrade package Mercedes had brought to the track would be a "massive update". But after going fastest in qualifying, before claiming his eighth British Grand Prix victory, Hamilton admitted that he'd been "inspired" by the turnaround in performance Mercedes' changes had wrought on the W12.
On Friday, Hamilton was able to go fastest in qualifying, extending Mercedes' record to 10 events of taking P1 in qualifying at Silverstone. And despite losing out to Red Bull's Max Verstappen in the first ever Sprint, Hamilton was then able to use supreme race pace – following his controversial collision with Verstappen – to overcome Charles Leclerc in the British Grand Prix for his eighth victory.
TECH TUESDAY: Mercedes' last big 2021 upgrade that helped Hamilton to Silverstone victory
And it was an improvement in form that left Hamilton suitably impressed by his own Mercedes team's hard work.
"To see an upgrade come and us get back in the fight and be relatively close [to Red Bull] and to even be able to qualify ahead was really, really amazing," said Hamilton after his 99th Grand Prix victory. "I was inspired by what the team brought.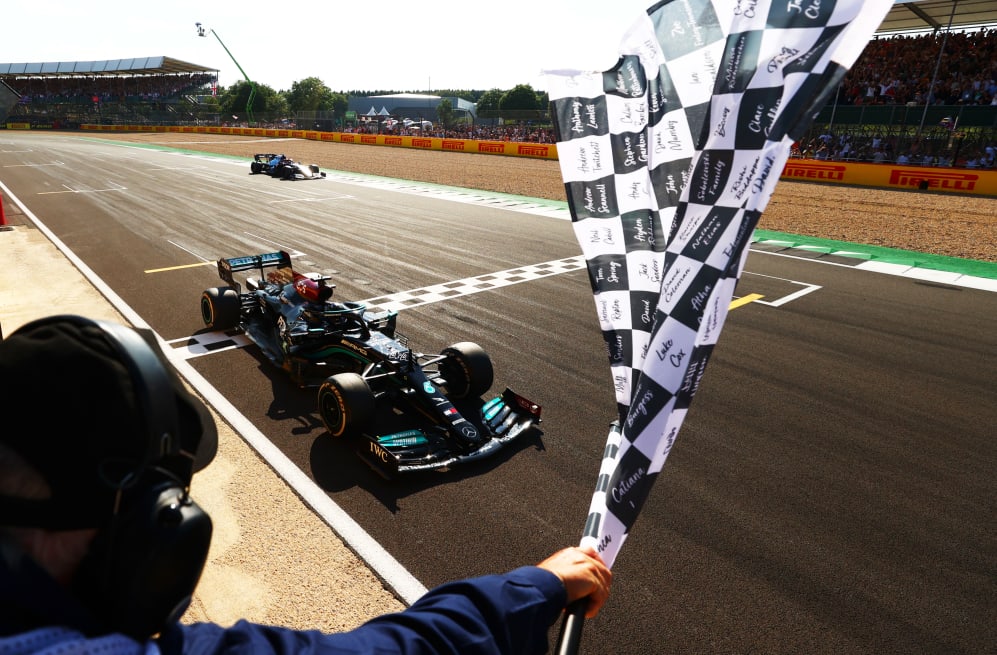 "Honestly it's been such a hard year, one I've thoroughly enjoyed," Hamilton went on. "I've loved this battle but it's an emotional rollercoaster, as it always is within a championship. I was really enjoying those first four races where it was close as it was this weekend. Then we saw them take that step ahead and I would say we've definitely made some mistakes as a team but just also lost a bit of performance.
PALMER: The Hamilton-Verstappen clash polarised opinion, but I believe it was a racing incident – here's why
"Did I think that we would be back in the title fight? Jeez, I don't know. I prayed and hoped for it but I thought that it would be a long slog to try and regain any of the points but we're now closer; [Max] is still quite a few points ahead but the race is on."
As Hamilton mentioned, his first-lap collision with Verstappen, which saw the Dutchman retire from the race, meant the seven-time champion moved to within eight points of Verstappen, having been 32 behind at the start of the weekend – while with Red Bull failing to score at all in the British Grand Prix, Mercedes now sit just four points behind.
And Hamilton added that he was proud of how his team had approached being on the back foot to Red Bull, having endured a five-race winless streak between Monaco and the Austrian Grands Prix that was unprecedented for Mercedes in the turbo-hybrid era.
"You know, I have been giving it my all this past week," said Hamilton, who opted to have a rare outing in Mercedes' simulator on Friday morning ahead of Free Practice 1.
READ MORE: How Hamilton and Mercedes negated the impact of 10s penalty to win at Silverstone
"I've been in the factory and just giving it absolutely everything trying to uncover performance with this car, with the guys and I'm just so proud of everyone for just continuing to work, even though we have had a bit of deficit."