Opinion
PALMER: The Hamilton-Verstappen clash polarised opinion, but I believe it was a racing incident – here's why
I've felt that a Max Verstappen-Lewis Hamilton incident was an inevitability this year, ever since their wheel-to-wheel dice at Imola.
Their rivalry had been fierce but just about respectful on track until Silverstone, but finally it boiled over in a fairly predictable manner, fueled by a festival atmosphere from a vocal British crowd and a new weekend format.
Before Silverstone we had seen the two go wheel-to-wheel at Imola, Portimao and Barcelona. Both have been very aggressive, but generally Verstappen had been the more aggressive of the two, particularly in Barcelona, lunging in on Hamilton in a risky first-corner move.
READ MORE: Hamilton vs Verstappen – We round up all the opinions after their controversial British GP clash
At Imola and Barcelona Verstappen came out on top, and again in Portimao, before Hamilton re-passed him and ushered him wide at Turn 3.
At the British Grand Prix we saw an aggression from Verstappen akin to his at the Barcelona start, but this time with a 33-point deficit in the championship, Hamilton couldn't back out when Verstappen applied the pressure.
In previous events Hamilton had avoided the collision when Max had asked the question, but this time he gave Verstappen as good as he got, and possibly more, as we ended up with an iconic collision that will certainly be season defining.
We had the dress rehearsal on Saturday with the sprint race – Hamilton attacking Verstappen after the Dutchman took the lead at the start, but the Red Bull man covered the inside when it mattered and Hamilton couldn't pass on Lap 1, and from there he didn't get another sniff.
At the start of the Grand Prix on Sunday Lewis was out to make amends after losing pole position on the Saturday, buoyed by an exuberant crowd.
READ MORE: Verstappen beats Hamilton in thrilling F1 Sprint at Silverstone to claim pole position for British GP
The intensity of the rivalry was obvious from the outset. They almost had their collision at Turn 1, then down the Wellington Straight into Brooklands, before finally they touched at Copse, and Max had a hefty impact into the wall.
This 2021 season is looking like the toughest championship battle Hamilton has been involved in since 2007, while Verstappen is up against a team that has dominated the sport like none before. Both were driving at Silverstone as if the opening lap was the last, such was the risk taking and aggression.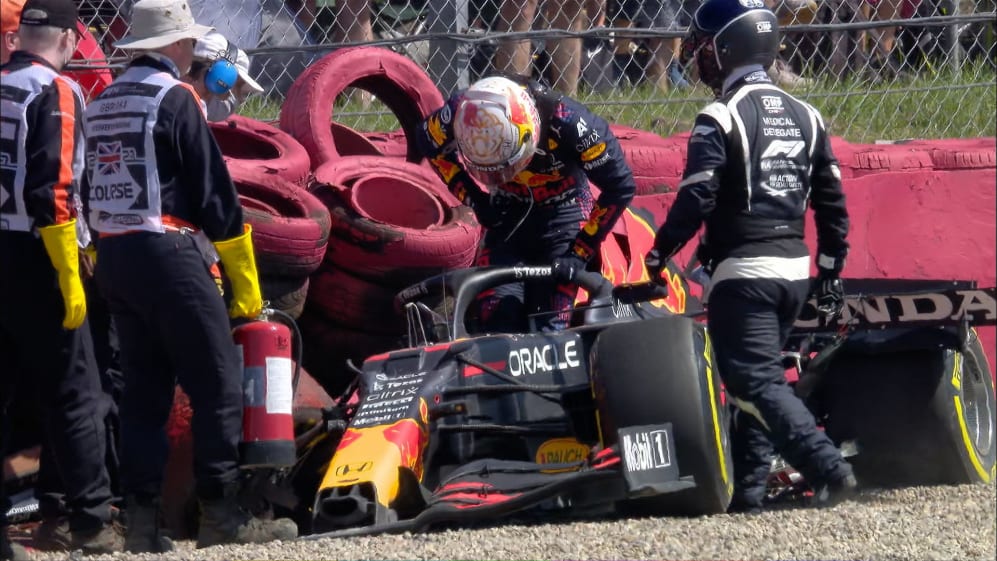 With the incident itself I can't help but feel it's a racing incident. Hamilton was fully up the inside of Verstappen into the corner, therefore had earned the right to some space on the inside. Verstappen turned in knowing he was there, inevitably taking a risk that he would be hit by a Mercedes that couldn't vanish.
Hamilton did miss the apex, but not by a huge amount – he never took the apex kerb there all weekend as it unsettled his Mercedes, so he wouldn't have been aiming for it on this ambitious pass either, even though later on he did on his understandably more cautious pass on Charles Leclerc.
READ MORE: Ross Brawn on why he hopes we don't see a repeat of Hamilton and Verstappen's clash
No doubt it was a bold attempt from Hamilton on the inside, one that was incredibly risky, but it was also bold and risky for Verstappen to know the Mercedes was there on his inside and still turn in absolutely flat-out at one of the fastest corners on the calendar.
If you absolutely had to apportion blame, then maybe as Lewis missed the apex slightly you would say it was more him, but in the grand scheme of things this falls into the racing incident banner for me – a collision between two drivers who both refused to yield. What muddied the picture is the outcome.
I can understand the polarising opinions after the incident. The impact Max suffered was massive, with the effect on the championship almost equally large at this stage. The Red Bull management were understandably pushing for the harshest penalty possible for their main adversary in a race where they had basically nothing else going on, but the reality is the incident didn't warrant it.
I've seen people try and compare this incident to controversial ones from Ayrton Senna in Suzuka, or Michael Schumacher in Jerez, but when the dust settles they must see that this is very different. This was undoubtedly a brave attempt from Hamilton but it wasn't cynical.
READ MORE: Hamilton says Verstappen clash 'not the way he wants to win' – but insists it doesn't take shine off victory
The stewards deemed Hamilton more at fault, a consequence of his missed apex, and issued a 10 second penalty. While people can debate whether it was a racing incident or more Hamilton at fault, the reality is it was the harshest penalty Hamilton deserved for any offence he committed.
It's easy to forget that he was very lucky to even remain in the race himself after contact at such a high-speed corner. Had he ended up in the wall as well, I think a racing incident would have been a more obvious decision, but clearly luck played its part for him to keep going, with the help of the subsequent red flag, and then win.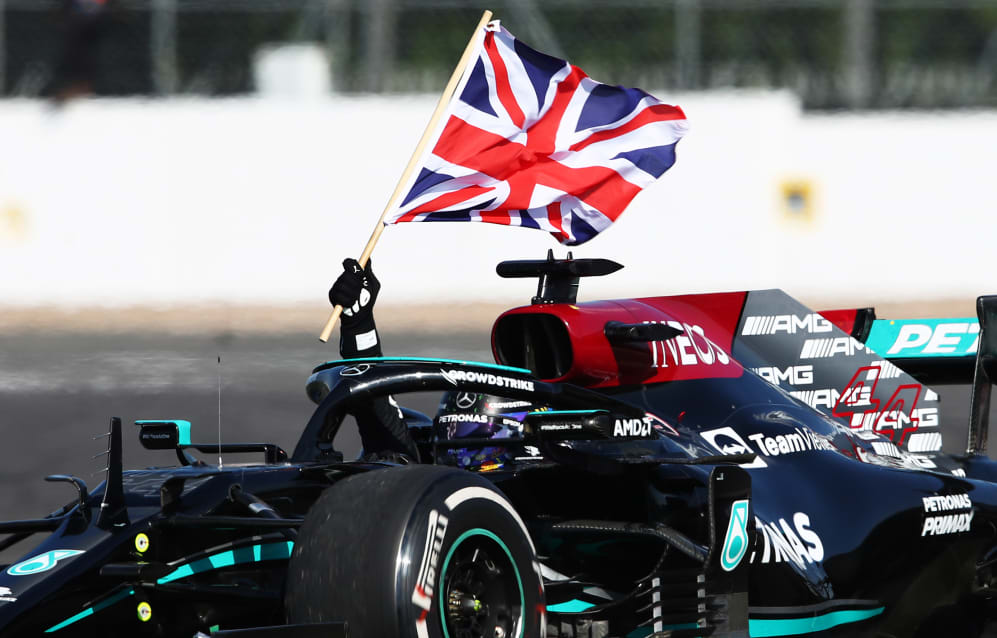 The ramifications are huge, but penalties aren't dealt based on who the driver is that you are racing against. With Verstappen out of the Grand Prix, Hamilton can't be given a black flag on the basis that he missed his apex by a touch.
Moving forward this sets the tone for an even more entertaining and feisty season or more between the two championship rivals.
READ MORE: Masi backs stewards on Hamilton penalty, adding that decisions are always based on incident alone not outcome
So far the teams have played a political war, with finger pointing to the FIA resulting in several regulation changes and clarifications on issues such as pit stops, tyre pressures and 'flexi' wings. The drivers had been toying with mind games earlier on, but remained respectful on track. That respect seems to be gone now, and I can only see this getting more needly from here on.
When Nico Rosberg and Hamilton first touched in their rivalry it was the start of a sequence of clashes and high tensions that remained until Rosberg's retirement. Here, with different teams at play into the bargain, I fully expect even more fireworks moving forward.