Hamilton says Mercedes upgrades are 'start of a new path' in Baku but 'core' of the car will remain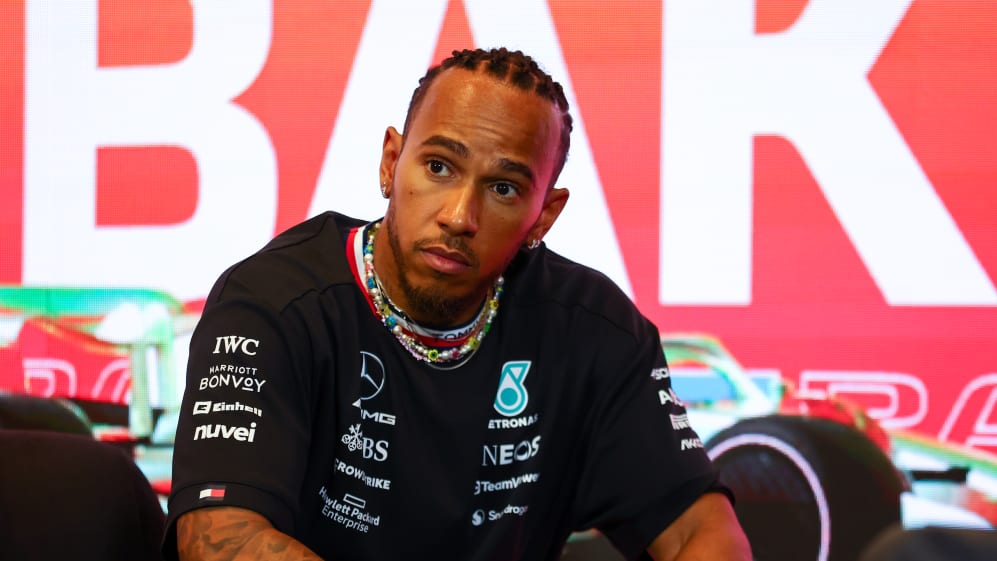 Lewis Hamilton has elaborated on the 'new path' the W14 is headed in as the seven-time world champion sounded relaxed and cautiously optimistic as he spoke to the press ahead of the Azerbaijan Grand Prix.
Team Principal Toto Wolff had already confirmed that Mercedes were bringing a raft of small upgrades across the coming weeks, with five races in six weekends providing plenty of opportunity for the team to continue to develop their car and take it in a new direction as they seek to close the gap on championship-leaders Red Bull.
Despite a positive result from the last race in Australia, which saw Hamilton grab a first podium of the season, he was keen to impress that the upgrades this weekend are not a magic bullet that will see the Silver Arrows return to race-winning ways, especially given how competitive it is at the front of the field, with Aston Martin having emerged as genuine contenders.
READ MORE: Alonso 'excited' to try out Sprint format tweaks as he looks to maintain 2023 podium streak in Baku
"I think it will be an upgrade, naturally, but I think it will be kind of the start of a new path for us," he said. "It will be at the core still the same car, but part of the path of getting where we want to be.
"We're not going to hit the ground and be where we wanted to be at the start of the season, we're not making up that crazy ground that there is – but I think it's really positive, that so much great work has been done back in the factory to make time to progress in the right direction."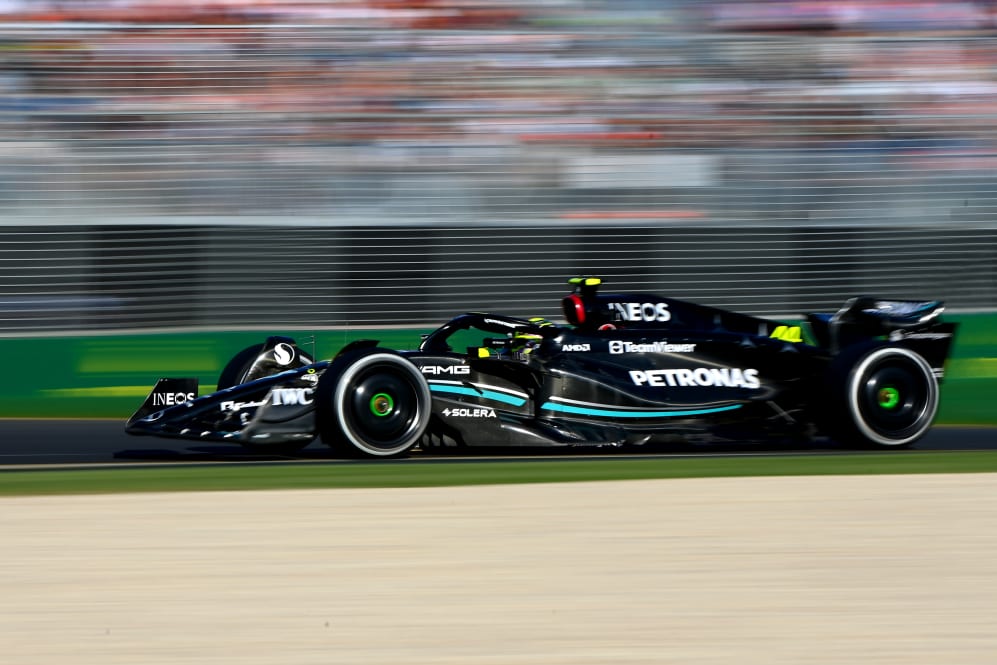 Second for Hamilton in Melbourne means Mercedes sit third in the constructors' standings - despite George Russell's DNF - with the Silver Arrows nine points behind Aston Martin and 67 behind Red Bull. But, this weekend with extra points on offer in the Sprint, there is more of an opportunity than usual to close that gap.
"A lot of work has been done in the background, the last race was really great for us – we worked hard to get that sort of result. It won't be easy to do that again, the Ferraris will be quick, the Red Bulls, the Astons. I just hope we are in the mix and with the shake up of the whole weekend, it's probably the most exciting weekend so far."
EXPLAINED: Everything you need to know about the 2023 F1 Sprint format
The exact developmental direction Mercedes have taken will be revealed when the cars take to the track on Friday, but with only one practice session available to gather data, it might be that Miami is the more likely venue to see just how big a jump they have made.