Hamilton Silverstone win 'hugely reassuring' say Mercedes, as team hint at possible future updates to '21 car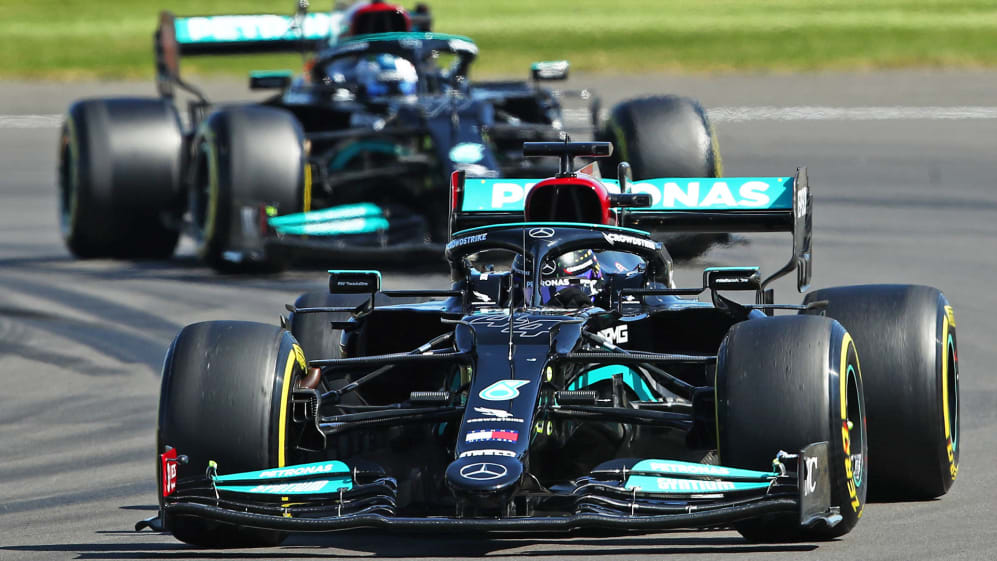 Upgrades to Mercedes' W12 for the British Grand Prix resulted in the team's most competitive weekend in recent races, while yielding their first win since May's Spanish Grand Prix. And Mercedes' Trackside Engineering Director Andrew Shovlin has admitted the team would have had to have 'a long, hard look' at themselves had they not found pace at Silverstone.
Mercedes headed to Silverstone on the back foot following a five-race run of victories for Red Bull, four of those going the way of Max Verstappen.
But Mercedes' upgrade package – reportedly the last major one they're planning in 2021 – was enough to give Hamilton the fastest qualifying time on Friday, while on Sunday Hamilton was then able to take his eighth British Grand Prix victory after surviving first-lap contact with Verstappen.
READ MORE: Hamilton says he was inspired by Mercedes' upgrades at Silverstone as he declares 'the race is on' for title
And Shovlin admitted that, with Silverstone having been a traditional Mercedes stronghold – the team having taken the previous nine pole positions there, and seven of the last nine race wins – the idea of not performing at the circuit had been 'frightening' for the Silver Arrows.
"The big one for us was that we brought an update kit to the car, we were going to a circuit that's historically suited our car very well, certainly suited Lewis very well, and the bit that was quite frightening coming in was if we didn't perform well, we were going to have to a long, hard look at ourselves," said Shovlin.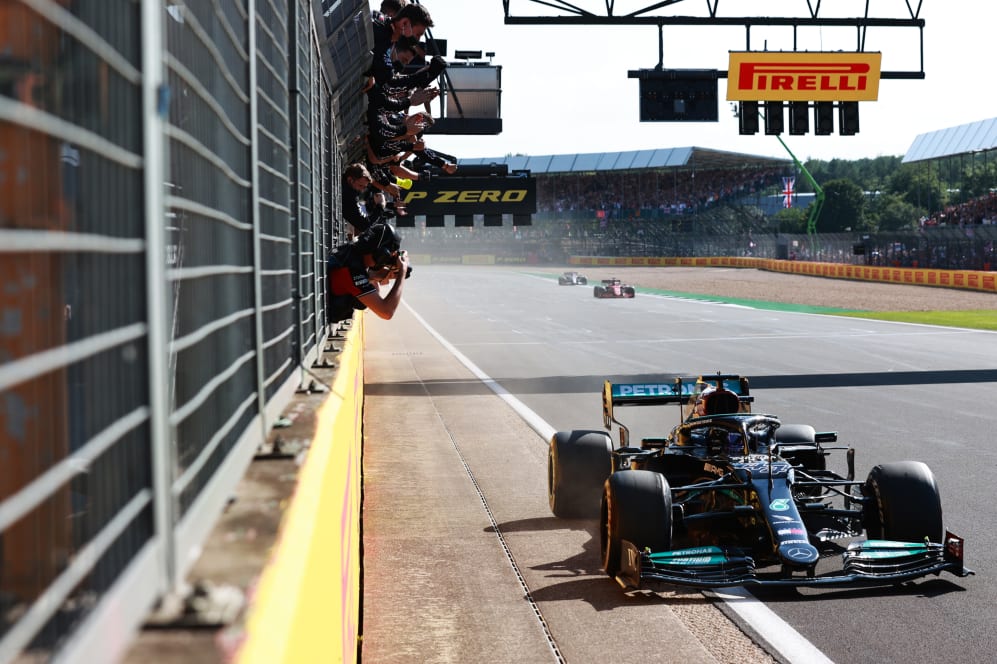 "So aside from the championship situation and the points that were at stake, and the need that we had to make sure that that gap wasn't going to grow any further... we were absolutely desperate to see the car perform well, the team perform well, so it's hugely reassuring to have been able to demonstrate that we're still in the fight for the championship."
According to Shovlin, Mercedes' upgrade package involved "the front and rear 'cake tins', all the area around the barge boards, floor… it was quite extensive".
TECH TUESDAY: Mercedes' last big 2021 upgrade that helped Hamilton to Silverstone victory
But while claiming that Mercedes wouldn't produce another similar sized package this year, Chief Technical Officer James Allison admitted that tweaks to the W12 were still possible during the remainder of the season.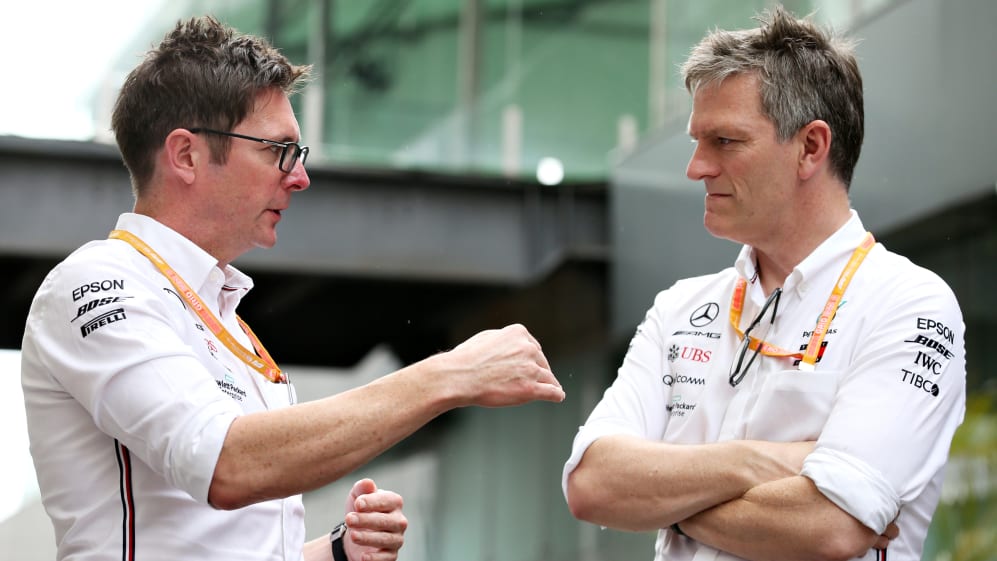 "We came home from the weekend pretty chipper about the upgrade," said Allison. "Is there any more to come? There may be here and there, but in the vast sort of main industrial effort of our development programme – that was the last big package that we will bring this year.
READ MORE: Hamilton and Wolff full of praise for 'great team member' Bottas after his crucial role in British GP win
"But there will be a few tweaks here and there where we can see efficiently that we can bring some performance without distracting us from the big effort that is now going into next year's car."