Hamilton thrilled with 'beautiful lap' for P4 as he and Russell aim to battle Perez on Sunday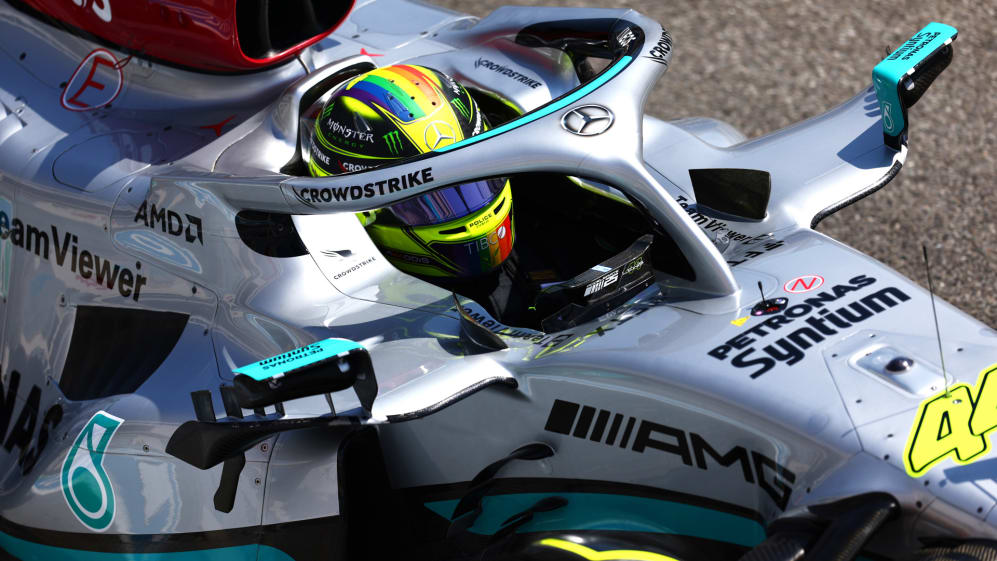 Mercedes didn't quite challenge the front-runners for pace in qualifying for the French Grand Prix, with Lewis Hamilton fourth and George Russell sixth on the grid – but the Silver Arrows had plenty to smile about after Saturday's sessions.
Hamilton, who missed FP1 for reserve driver Nyck de Vries to step into the car, qualified on the second row for Sunday's French Grand Prix – 0.430s behind Red Bull's Sergio Perez and just under a second behind pole-sitter Charles Leclerc. The seven-time champion shrugged off the expectation that Mercedes might have challenged the top-two teams in France as he reflected on qualifying.
READ MORE: Sainz tows Leclerc to first French Grand Prix pole as Verstappen qualifies second
"We of course were hoping to be a lot closer than we are. In my mind, I thought that if we make an improvement of half-a-tenth to a tenth with the car, maybe we will be two-tenths off, or something like that, but we are a second off. And I don't have an answer for that.
"I'm really, really happy with where I got the car, considering I missed P1, and my last qualifying lap, it was a beautiful lap – it's just miles off theirs [Verstappen and Leclerc's]."
Hamilton, who has taken three consecutive podiums but is still waiting for a win in 2022, wasn't confident of being able to take on the front-row starters as he makes his 300th Grand Prix start on Sunday.
"No. They are in a different league; we just have to accept we're not in the same league in terms of performance of the car, but still, I can get a good start and hopefully I can battle with Perez maybe. I'm still going to be challenging and fighting for a podium if I can."
READ MORE: Hamilton names his career highlight ahead of 300th Grand Prix start – as Alonso pays tribute to 'legend'
Team mate Russell, who qualified sixth behind Lando Norris's McLaren, echoed Hamilton's comments by saying that he might be able to challenge Perez in the race.
"I think we've got the opportunity to fight with Checo [Perez], and even before Carlos [Sainz's] grid penalty we thought our pace was very similar to Checo and Carlos, but Max and Charles just seem a step ahead of those guys, so we probably won't be in the mix with them – but Lewis and I will be setting our sights on P3."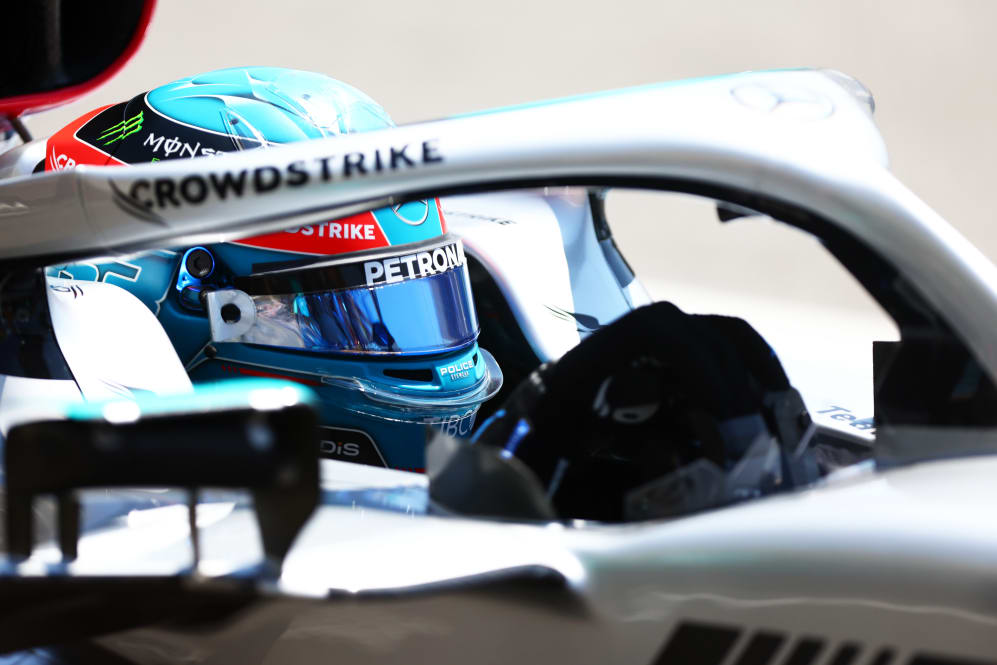 Russell added that he expects a step up in race pace compared to qualifying pace, as has been the pattern for Mercedes throughout this season.
FACTS AND STATS: Leclerc moves ahead of Massa into third on Ferrari's list of pole-sitters
"We just need to understand why our race pace is stronger, relatively speaking, than our quali pace. We are the only team on the grid that close that gap on a Sunday compared to a Saturday.
"Definitely the right way round; I definitely prefer to have a faster race car than qualifying car. But ultimately, you need to have a strong qualifying to give you the opportunity to fight on a Sunday. For me I've got Lando just starting ahead – hopefully we don't get held up too long."