Hamilton wants harder championship fight from Leclerc and Verstappen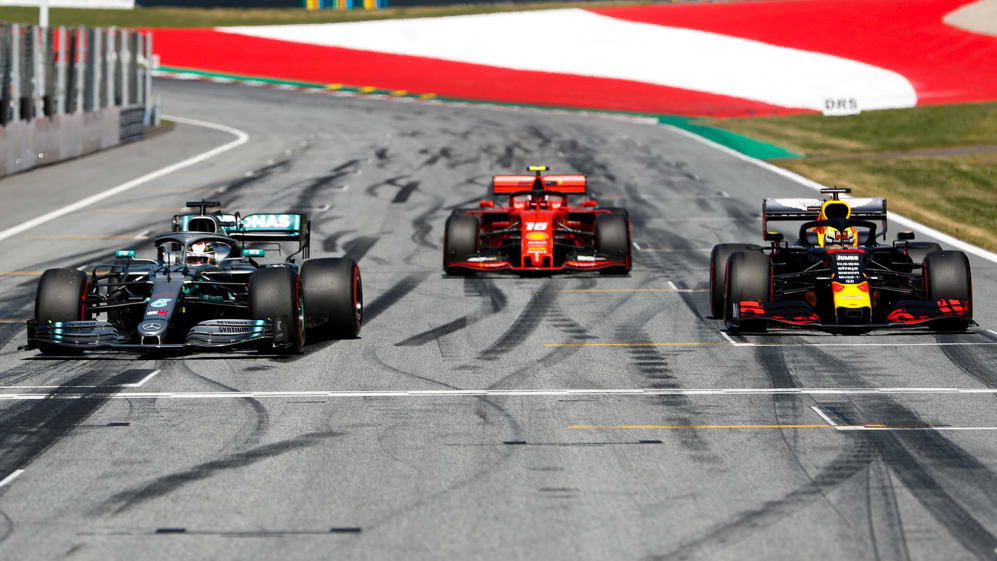 The firepower of young guns Max Verstappen and Charles Leclerc has set up a salivating prospect for the (very near) future of Formula 1: intense competition from two sharp minds at different teams, both in the running to dethrone Lewis Hamilton and Mercedes. And defending champion Hamilton wants that competition to step up as soon as possible...
Mercedes have made the hybrid era their own and are aiming for a sixth consecutive title double this season. They lead the constructors' standings by 150 points over Ferrari, with Hamilton and team mate Valtteri Bottas having taken seven one-two finishes in 2019.
Despite their domination, there have been spectacular races this season – splitting opinion on which one has been the most exciting. But Hamilton wants more – the five-time champion is looking for a proper battle between himself, Verstappen and Leclerc.
"We've seen a big step with Red Bull. They've really taken a leap forward with their [Honda] power unit this year and it's pretty great to see," he said after 21-year-old Verstappen took victories in Austria and Germany. "They're going to go from strength to strength and Max is naturally just... he's not a youngster necessarily in the sport anymore. While he's young, he's been here for a few years."
Charles Leclerc is only in his second season, so he's grown and I can only see him getting stronger and we're already seeing some great performances from him this season
While Leclerc hasn't matched Verstappen (he's 49 points behind the Dutchman in the standings), he's come agonisingly close to a win in Bahrain, keeping tabs on experienced team mate Sebastian Vettel and pushing Ferrari further through the season.
"Charles is only in his second season, so he's grown and I can only see him getting stronger and we're already seeing some great performances from him this season and that one is definitely one to watch out for," said Hamilton.
"Whether or not Ferrari are going to pick up their pace, I don't know. They're kind of up and down at the moment – last year I think it was quite close between three of us, I think Ferrari were slightly quicker. I hope it's close, and I hope it gets closer through the year."
Championship leader Hamilton is 62 points ahead of second-place driver Bottas, and it looks likely that he will retain his title once again – but he said he's "always down" for a more open battle for the crown.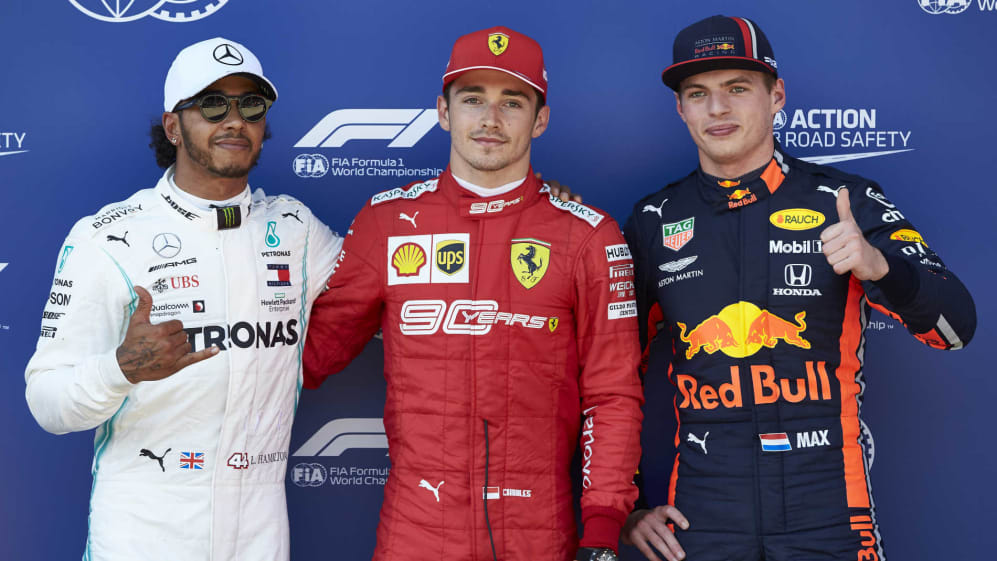 "I'm always down, I'm always ready," he added. "It's just not been the case, it's the case every year – we're a pretty strong team – and again we just work so well, we've got the best teamwork and processes. It goes back to the guys who are janitors at the factory to machine shop to here to the catering to the garage to the drivers. The communication and the environment – there's no better – and that shows weekend-in and weekend-out."
Sebastian Vettel is itching to get Ferrari going this season, his last win achieved in Belgium last year – and the Scuderia believe that their best chances at victory are coming soon at Spa and Monza. As for Mercedes, they'll be looking to wrap up the championship as soon as possible. But if Verstappen's recent form and Ferrari's raft of upgrades are anything to go by, it won't be easy.