Hamilton's ex-race engineer reveals how the 7-time champ had a 'eureka moment' in 2012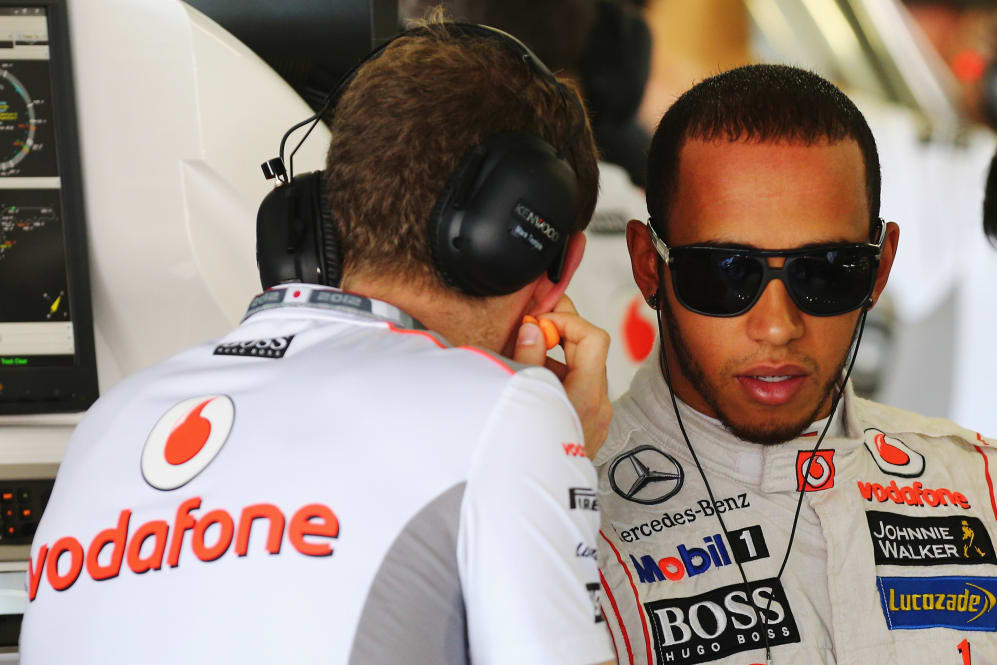 What makes a champion? In the latest episode of the F1 Nation podcast, Lewis Hamilton's former engineer at McLaren, Mark Temple, speaks about the early years of the seven-time champion's Formula 1 career, and how he adapted to the pinnacle of motorsport.
Temple, who is now McLaren's principal car performance engineer and has worked at the team in engineering roles from 2003 onwards, revealed that Hamilton had a "eureka moment" in 2012, a year after Pirelli became F1's sole tyre supplier – and four years after he won his maiden title.
LONG READ: 'Every year I write down where I'm not great' – Hamilton on his journey from boxing ring to F1 record breaker
"In 2011, Pirelli came along and that kind of changed the face of how you had to drive in the race," explains Temple. "The idea that you had to drive slower to go fast was quite alien to Lewis. It was a difficult year for him outside of that particular thing – there was a lot going on in his life – but that was a thing that really challenged him more than anything else at that point.
"Particularly as his team mate was Jenson [Button], who was the master of going fast while driving slow. And that kind of unsettled him a little bit, but then… the point where I remember him just having that eureka moment was in Barcelona.
"So 2011 was resisting that need to drive slower to look after the tyres in a particular way but in 2012, Barcelona, [after] that fantastic pole position, we got sent to the back of the grid because of a fuelling error in qualifying.
"The only way to get past in Barcelona, you can't overtake, is to outdrive everyone else using tyre management and that was like a sort of 'switch on' point… and he put his focus into it and turned it around and from that race onwards through the rest of that year and his career, he's really understood the importance of that."
WATCH: Hamilton re-lives his incredible GP2 breakthrough drive at Turkey 2006
Barcelona 2012 was the race that Pastor Maldonado won in spectacular fashion, while Hamilton finished a respectable eighth – ahead of Button – from the back of the grid.
"In a way, that characterises Lewis: he's at his best when he's on the back foot," continues Temple.
"If he's had a bad Friday then the team mate's got to be worried about Saturday. If he has a bad Saturday then the team mate's got to be worried about Sunday, because getting on the back foot would just- there would be a little bit of stress, frustration, venting on the radio – we've all heard… Lewis on the radio – but get that out of his system, get his game on, and the next stage is that he comes out and smashes it," says Temple.
TRENDING TOPICS: Ferrari's resurgence, driver moves, and more talking points ahead of the Bahrain GP
Now that Hamilton has dominated the 2020 season, will he add to his record tally of 94 career wins in the final three races of the season? Next up is the Bahrain Grand Prix, this weekend.
Listen to the full F1 Nation podcast episode with Mark Temple in the player above, on Spotify, or on Apple Podcasts.