Feature
TRENDING TOPICS: Ferrari's resurgence, driver moves, and more talking points ahead of the Bahrain GP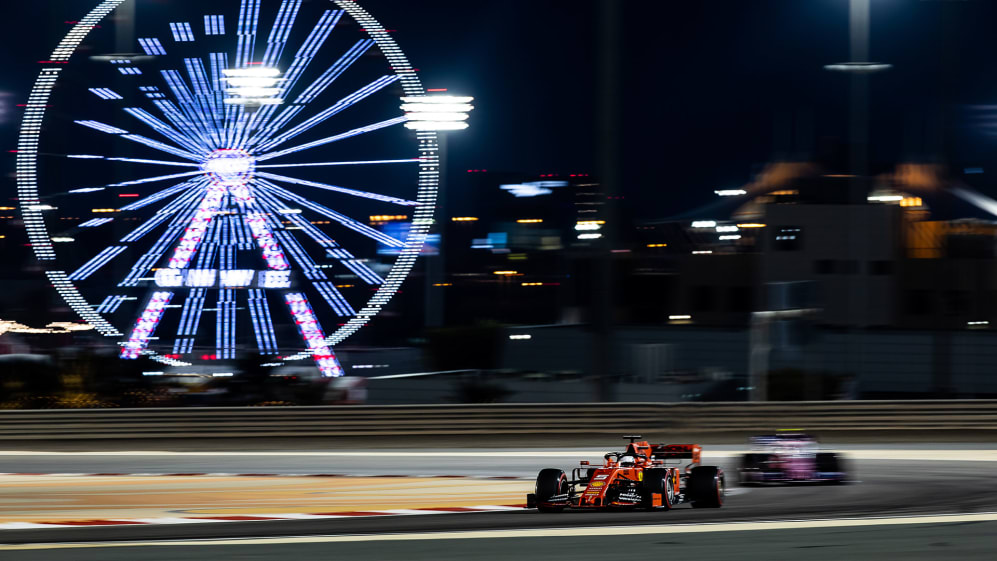 After an intense Formula 1 season so far, we head into the final stretch with a triple-header to finish the year in style, starting with the Bahrain Grand Prix.
Two races will be held in Bahrain before we head to Abu Dhabi, and the world championship might be all sewn up in terms of who are the champions, but there's plenty to play for – and talk about – as F1 heads to the Middle East…
1. The final run-in
It was almost unthinkable that we would get 17 races in this season when the COVID-19 pandemic gripped the world and forced the cancellation of the start of the schedule back in March, but now we are about to take on the final three races of 2020.
READ MORE: F1 adds Saudi Arabian Grand Prix night race to 2021 calendar
Bahrain should have been the second race on the calendar but it soon became clear that the safest thing to do was postpone the event, so it finds itself in a later slot than usual and hosting two races instead of one. This weekend's Bahrain Grand Prix takes place on the usual full circuit layout that we've become accustomed to, and then next week will see a special outer circuit used to provide a very different challenge.
With Abu Dhabi to follow, we're heading for a spectacular finish as all three races will take place under lights at the end of the year for the first time.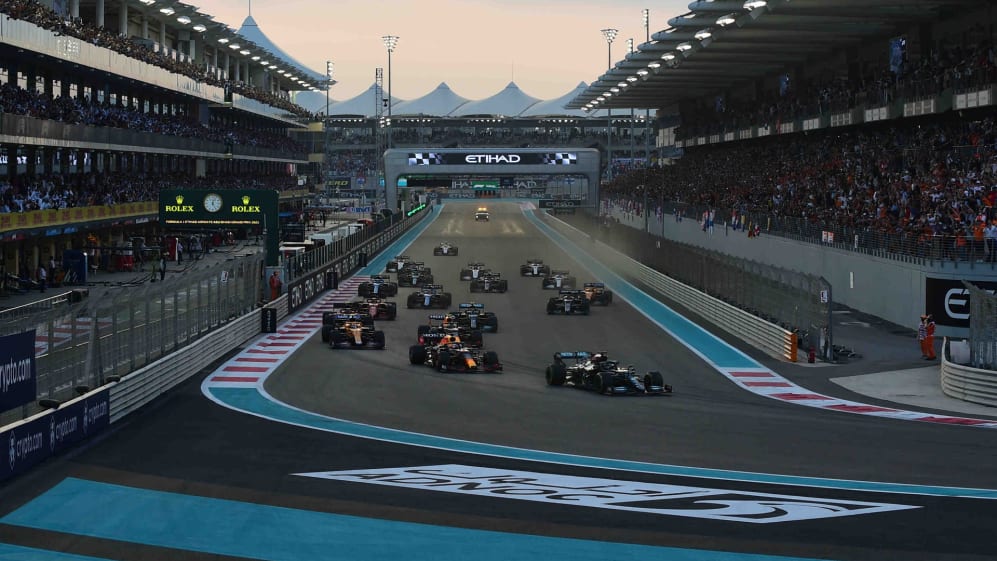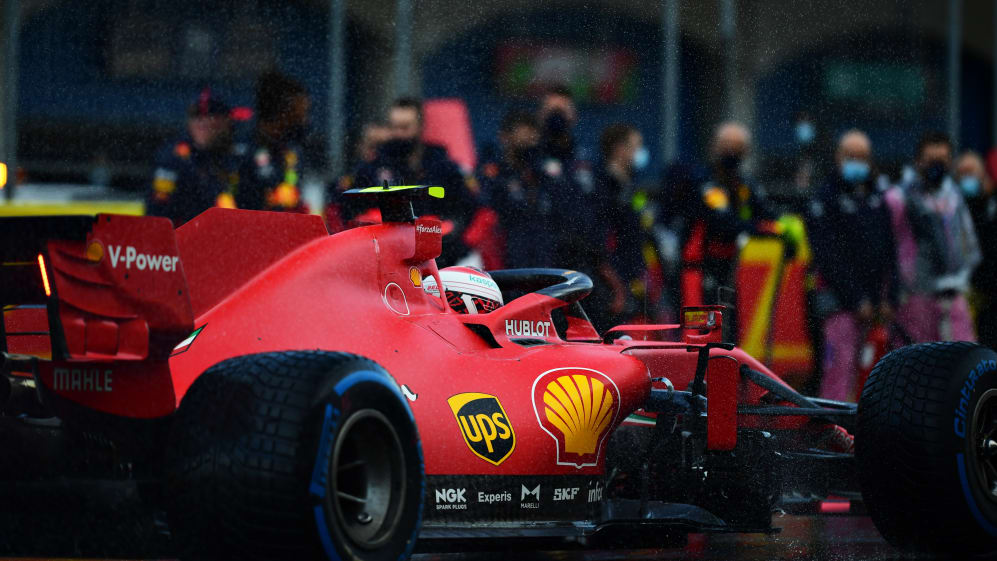 3. Hamilton after more records
In the last three races, Lewis Hamilton has matched and then beaten the record for most F1 wins in history, and then equalled Michael Schumacher's record of seven drivers' championships. You might think that would be enough for the year, but there are still more records up for grabs.
Hamilton's stunning win in Turkey took him to 10 victories for the year, and the record for most wins in a single season is 13 - shared by Schumacher and Vettel. Schumacher's total came in an 18-race season in 2004 compared to 19 for Vettel in 2013, so the Ferrari legend has the edge in terms of percentage wins.
READ MORE: The GOAT? Our writers on whether Hamilton is the greatest, if 2020 is his best season, and more
If Hamilton wins all three of the remaining races, he will match the benchmark set by the two Germans, but also register the highest percentage of wins in a season in F1 history. Schumacher's 2004 effort is only second in this regard to Alberto Ascari who won six of eight races in 1952 to register 75% (although his decision to take on the Indy 500 meant he only entered seven of the rounds). Thirteen wins in 17 races this year would give Hamilton a win percentage of 76.47%.
It's a big ask to win all three, but Hamilton's own personal best is 11 wins in a year, and as that came in a 19-race season he has a chance of at least putting up new milestones for himself in terms of victories and percentage win rate.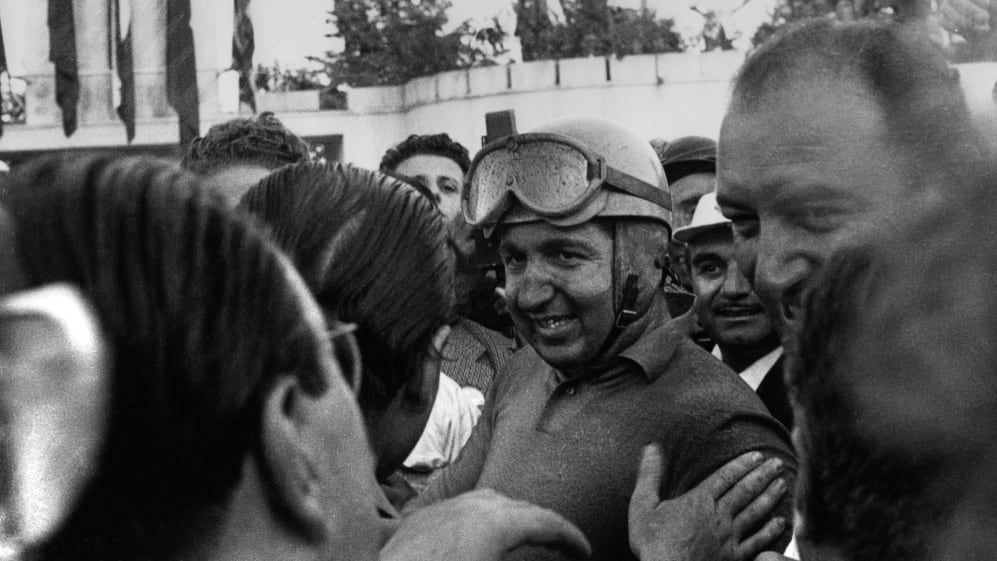 4. Schumacher chasing a championship
While we have been focusing on Hamilton matching or beating Schumacher's records in recent weeks, there is still another Schumacher after a championship of his own.
Mick Schumacher – son of seven-time champion Michael – is leading the Formula 2 championship standings with just two rounds remaining, both in Bahrain. His advantage is 22 points, and with a maximum of 48 available per weekend, he'll need a strong pair of races on the full circuit to ensure the battle doesn't go down to the final round on the outer track.
Callum Ilott is Schumacher's main rival, with Yuki Tsunoda 44 points off the lead in third place. Mathematically, the top nine drivers are all still in the frame but it would take something truly unique for many, so the main focus is on the top six.
READ MORE: F2 title contender Ilott to drive for Alfa Romeo in Abu Dhabi test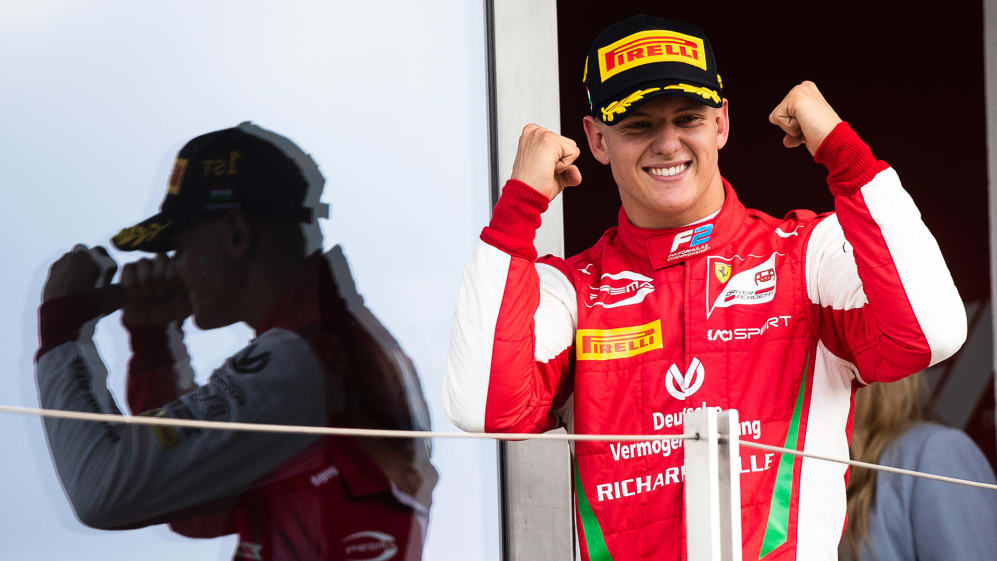 Tsunoda is two points clear of Christian Lundgaard and seven ahead of Robert Shwartzman and Nikita Mazepin, so the latter two need to outscore Schumacher by at least three points to have any chance of keeping their own hopes alive.
It's certainly not impossible, but it is unlikely things will be wrapped up this weekend, with Schumacher needing a minimum of 27 points and then a whole host of other results for that to happen.
5. Where we stand in the driver market
Schumacher's name is not likely to just be mentioned when it comes to the F2 title battle over the coming weeks, with the German expected to sign for Haas in 2021.
Ferrari has made clear they are planning to promote one of their talented youngsters – Ilott and Shwartzman are also members of the driver academy – but given they have both been confirmed as doing the Young Driver Test in Abu Dhabi for teams with finalised line-ups (Ilott for Alfa Romeo, Shwartzman for Ferrari) then it looks even more likely Schumacher will be in the Haas after the final race and next year.
Mazepin is expected to partner him as Haas opt to run two rookies next year before the big opportunity provided by the 2022 regulations, but so far an announcement has not been forthcoming.
The deals are expected to be a formality, so the likes of Sergio Perez and Nico Hulkenberg are waiting on Red Bull and what they will do with Alex Albon. That means the market has slowed down, with super licence points also a factor for the Haas pair and AlphaTauri's plans to promote Yuki Tsunoda. If any of them fail to secure the licence in the next two weeks, silly season could all kick off again.
READ MORE: 'My dream is to be world champion' – Yuki Tsunoda on his F1 ambitions and impressing Helmut Marko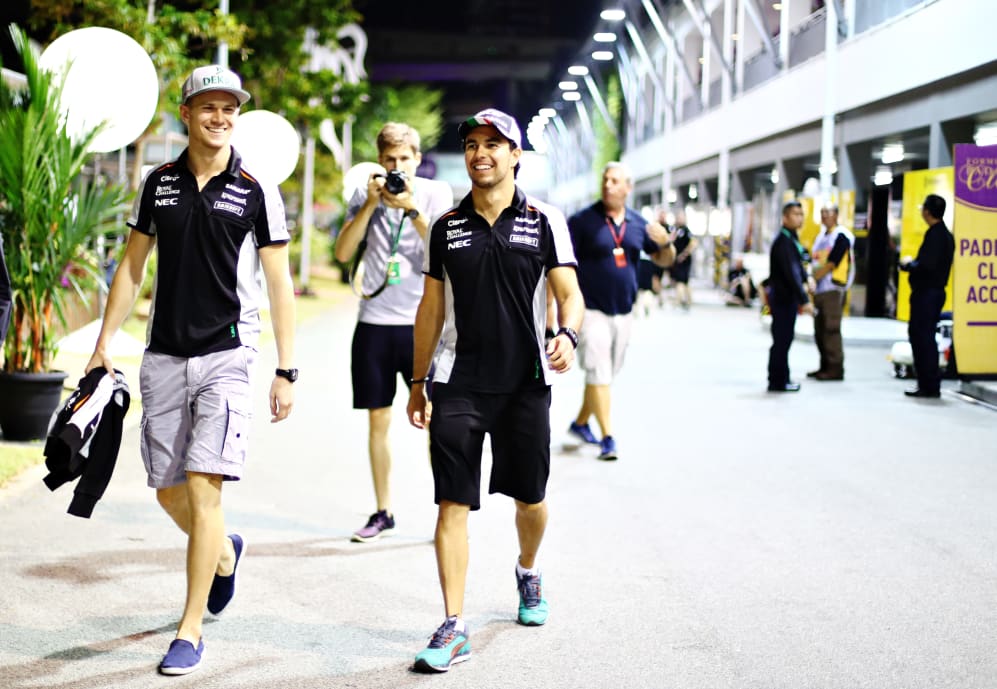 6. The close battle for P4
Perez is waiting to see what will happen with his future in F1 but he has a more immediate target of finishing fourth in the drivers' championship in mind. The Mexican's impressive drive to second in Turkey means he has moved into P4, three points clear of Leclerc and four ahead of Daniel Ricciardo.
READ MORE: Renault will miss 'smiley, engaging, top of his form' Ricciardo, admits Budkowski
The McLaren pair of Carlos Sainz and Lando Norris – as well as Albon – can't be fully counted out either but they'll all need a strong run of form throughout this triple-header to close a gap of 25 points or more.
Perez is the man in form, scoring top-six finishes in five of the last six races (finishing seventh in the other) and he would have had back-to-back podiums but for a bizarre pit strategy call in Imola. But as we've seen on numerous occasions this year, it can all change in an instant.