Having Raikkonen as team mate made rookie season 'really difficult', says Alfa's Giovinazzi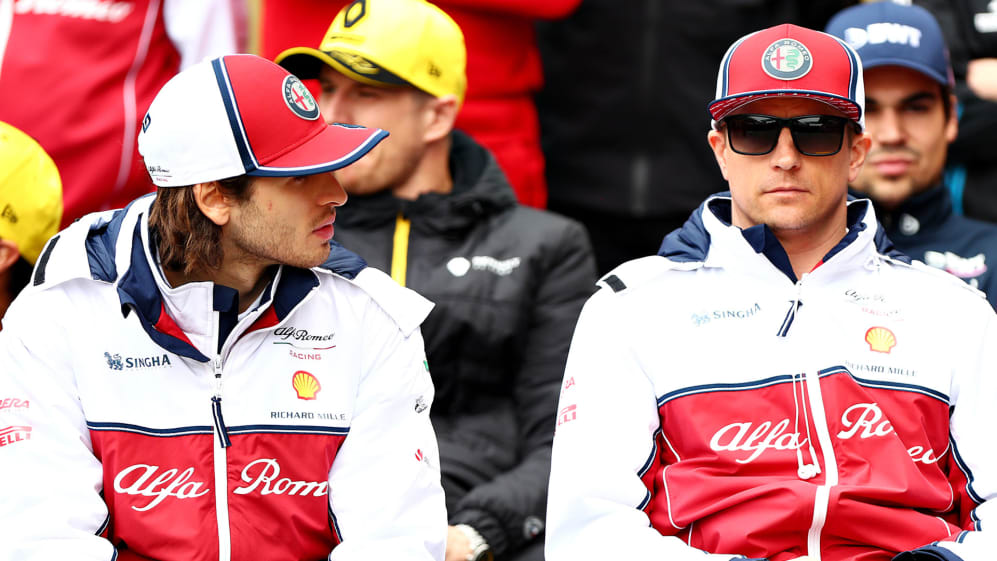 In an exclusive Q&A on Formula 1's Instagram on Tuesday, Alfa Romeo's Antonio Giovinazzi engagingly answered a number of questions while holed up in his Monaco pad during the current coronavirus lockdown – and one of them had him speaking very highly of team mate Kimi Raikkonen.
The 26-year-old Italian, whose hair has grown to new lengths, was in high spirits throughout, detailing how he's been cooking new dishes and dealing without the presence of his mother and his girlfriend, both of whom are in lockdown elsewhere.
READ MORE: Verstappen staying sharp and 'ready to race whenever' during coronavirus lockdown
Amid the flurry of viewer questions, one fan asked just how tough a prospect it was to have a driver of Raikkonen's calibre in the other Alfa Romeo last year – which was Giovinazzi's first full season in F1.
"Oh, really difficult," replied Giovinazzi, speaking to F1 presenter Will Buxton, "because, already for a rookie it's not easy to approach Formula 1, you are racing with the best drivers in the world so you need to adapt really fast.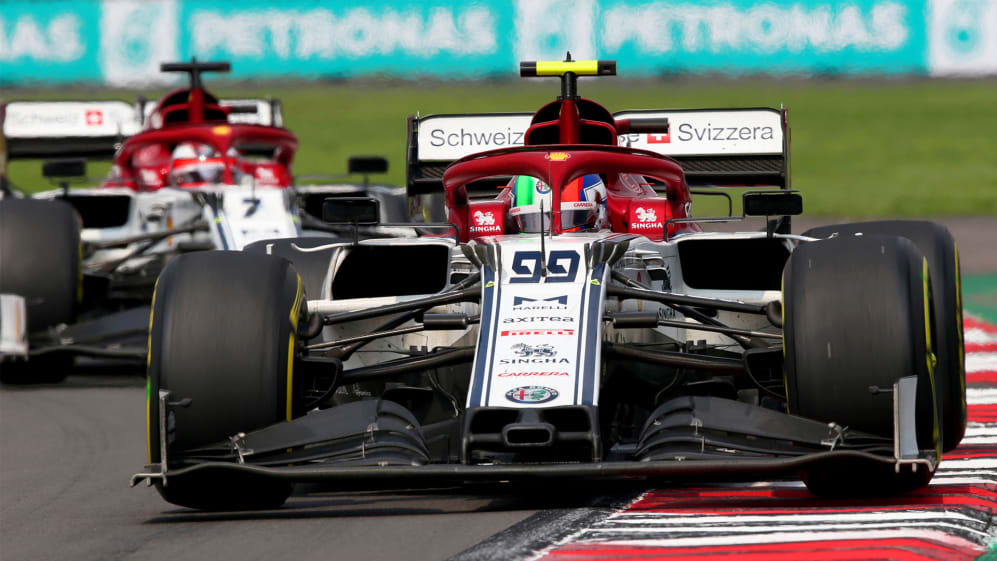 "Especially at the beginning of the season when I was struggling, he was already at the top of his career and he was really fast every race, so in terms of results it was not easy to compare…"
Giovinazzi's first top-10 qualification and result for Alfa Romeo came at the Austrian Grand Prix last season, before a marked improvement in the second half of the season including top-10s in Italy and Singapore, which culminated in a P5 finish at the brilliant Brazilian Grand Prix, for which he again praised Raikkonen's presence.
READ MORE: F1 and coronavirus FAQ – Everything you need to know
He continued: "I tried to think different, I tried to focus and learn from him because I think it was the best thing to do, because I was struggling in the first part, especially in race pace and race situation, and I tried to improve a lot on that point.
"And I think I made a big step in the second part of the season and it is also thanks to Kimi, because I learned a lot from him."