Feature
'He could perform miracles' – Fernando Alonso's debut F1 season remembered by those who were there, ahead of his 350th GP start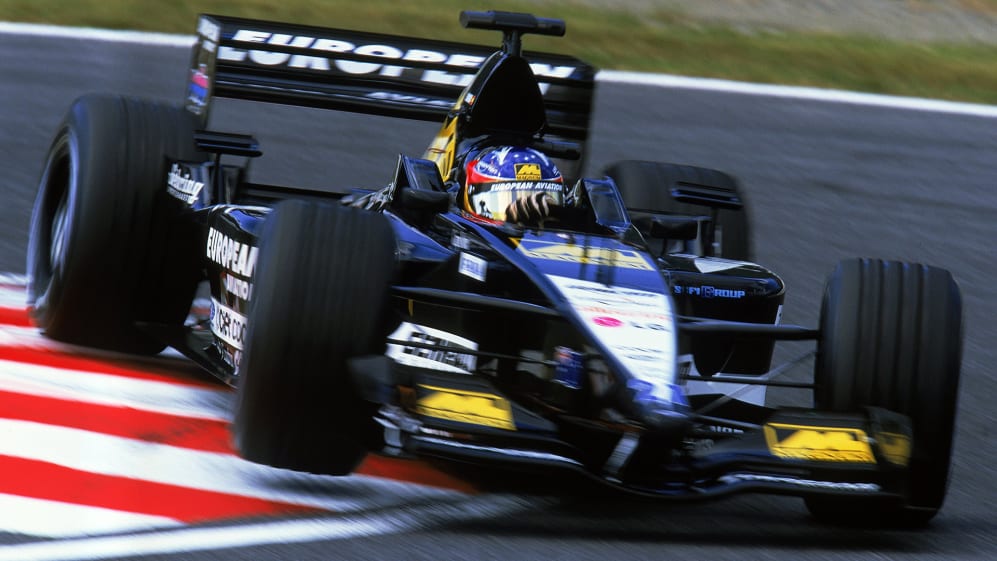 Fernando Alonso will make F1 history in Singapore when he lines up on the Marina Bay grid for his 350th start – surpassing Kimi Raikkonen as the outright record holder. To mark the occasion, we go all the way back to Alonso's first season with Minardi in 2001, gathering the memories of team boss Paul Stoddart and his two team mates that year, Tarso Marques and Alex Yoong.
On August 26, 2000, a young talent from Spain well and truly announced himself as a driver to watch with a commanding display during the final round of the International F3000 season at Spa-Francorchamps. Pole position, fastest lap (by almost a second) and the race win – building a huge margin of almost 15 seconds over the rest of the field across 30 laps of the famous Belgian circuit.
READ MORE: Formula 1 Hall of Fame – Fernando Alonso
Watching the action unfold and raising his eyebrows in the process was Paul Stoddart, boss of the European Arrows junior squad and a man knocking on the door of F1 team ownership. Little did the Australian know that, just a few months later, he and Alonso would be preparing to embark on an F1 journey together.
Following sponsorship arrangements with Tyrrell, Jordan and Arrows (all through his European Aviation company) Stoddart purchased the Minardi team in December 2000 and set about piecing together an enormous jigsaw puzzle in record time – a host of operational, manufacturing and logistical issues to overcome ahead of the 2001 season opener on March 4.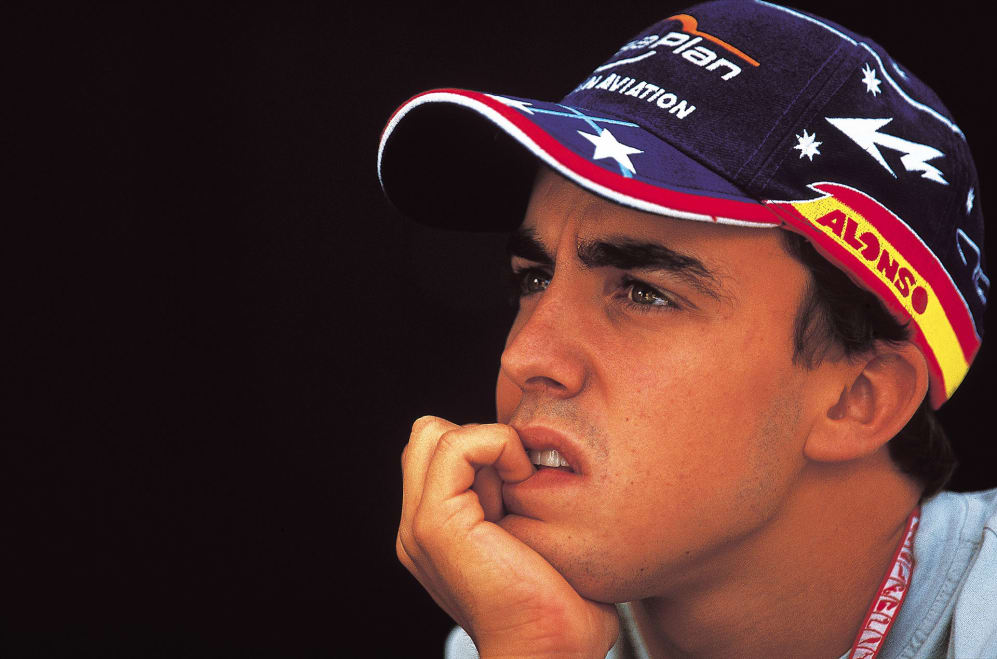 With Alonso carrying out testing duties for Minardi in 2000, alongside his impressive run to fourth in the F3000 standings, the 19-year-old was something of a bonus buy – having won the Euro Open by Nissan title in his first season of single-seater competition. Indeed, manager Flavio Briatore agreed to let Minardi run Alonso for his debut F1 campaign, ahead of a planned promotion to the Benetton-Renault team run by the Italian.
At this point, Stoddart picks up the story…
"The first time I met Fernando was in December 2000. I knew of him because we had been racing against him in F3000, as it was then – now Formula 2. I took notice of him at Spa when he drove a race that was just unbelievable; so I had my eye on him, but didn't think much of it," he says.
BEYOND THE GRID: Fernando Alonso says he's still aiming for a third title to cement his legacy
"Then, when I bought Minardi, Fernando was the test driver there, and he was probably the best thing that we'd got! In his early days, he came into the factory and worked with the mechanics to help build the car. We had a very short timeframe to put the whole team together, which was six weeks and three days from when I acquired it to when we had to fly to Melbourne [for the first race].
"Fernando was there until midnight, working God knows what hours – around the clock – to get everything done. All we managed to do was a quick shakedown at Fiorano, a straight-line track, before we shipped the cars."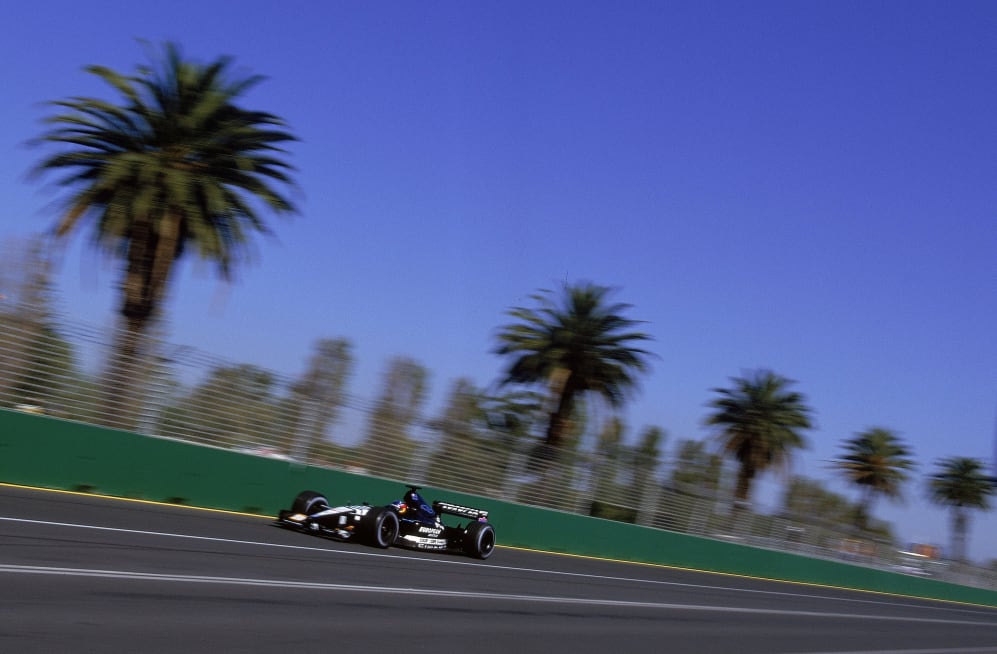 After those fraught weeks of blood, sweat and tears, Minardi made it to Australia, where the first pages of Alonso's record-breaking F1 career would be written. Wasting no time, Alonso placed 17th (ahead of a Jaguar, Prost, Arrows and Benetton) in opening practice, and would go on to qualify a highly-commendable 19th – beating two unquestionably quicker cars.
But race day would be even better as Alonso – piloting a PS01 without power steering and plagued by an array of early-season issues – made it to the chequered flag in the giddy heights of 12th position. It represented an incredible result for Minardi, given their rollercoaster of a winter, and left Stoddart in no doubt that Alonso was destined for greatness.
"What I always remember is I came off the pit wall absolutely elated that we'd finished the race and that Fernando had come home in 12th place, then I walked into the garage and I could see all the mechanics in tears," Stoddart recalls.
WATCH: The rivalries that have defined Fernando Alonso's F1 career
"I thought, 'What's happened here that I don't know about?' But the reality was, they were just tears of pride, the fact that we'd got there, as the mechanics all thought the team had gone under in December. Here we were a couple of months later in Melbourne and competing.
"Once Fernando got into the pit lane and out of the car, everyone was hugging him and grabbing him, and they were just elated that he'd managed to achieve that. It was an unbelievable start to his career and what was to follow.
"Throughout that year, Fernando proved time and time again that he could put an uncompetitive car in a competitive position. There were numerous races where he just outdrove the car; the talent overtook the machinery he was in and he showed how much difference a driver can actually make."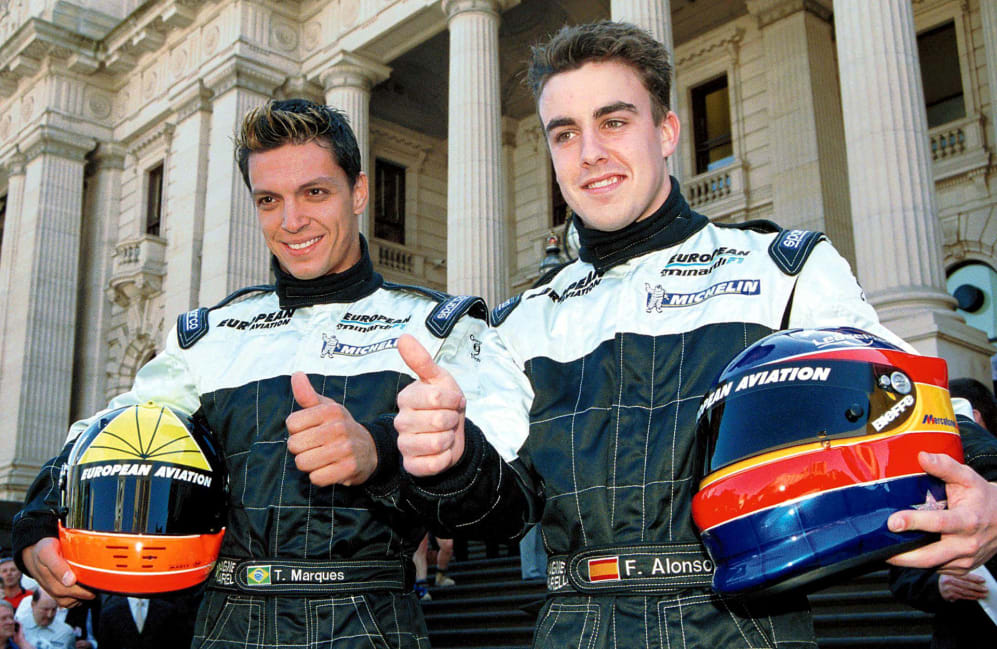 Alongside Alonso for the most part of his debut season was Tarso Marques, who had already competed for Minardi in 1996 and 1997. Alonso dominated their qualifying head-to-head 12-2 – albeit with new parts often going on his car over Marques's – as he made a habit of snatching P18 on the grid when the back row (P21/22) was a more realistic prospect.
As Stoddart alluded to, it was Alonso's ability to jump into the cockpit and perform every time, despite his tender age and regardless of what might be going on in the background, that stood out to the more experienced Brazilian across the 14 rounds they spent together.
"I drove with many good drivers as my team mates – Giancarlo Fisichella, David Coulthard, Mark Webber, Jarno Trulli and others – but for sure, Fernando was different," states Marques.
READ MORE: 'If we repeated it 100 times, 99 of them we wouldn't win' – Alonso singles out his favourite F1 race
"He had an amazing ability that I had never seen before to adapt himself to a problem with the balance of the car – he could perform miracles in these situations. It was one of his best qualities, that even if the balance was not good he could manage to be fast in adapting his driving style, and you don't [often] see that around [with other drivers].
"I knew he was fast, so I was not surprised by that in qualifying. I think the most impressive thing was that he could be fast for 100% of the race, and it's rare to see drivers who can do that."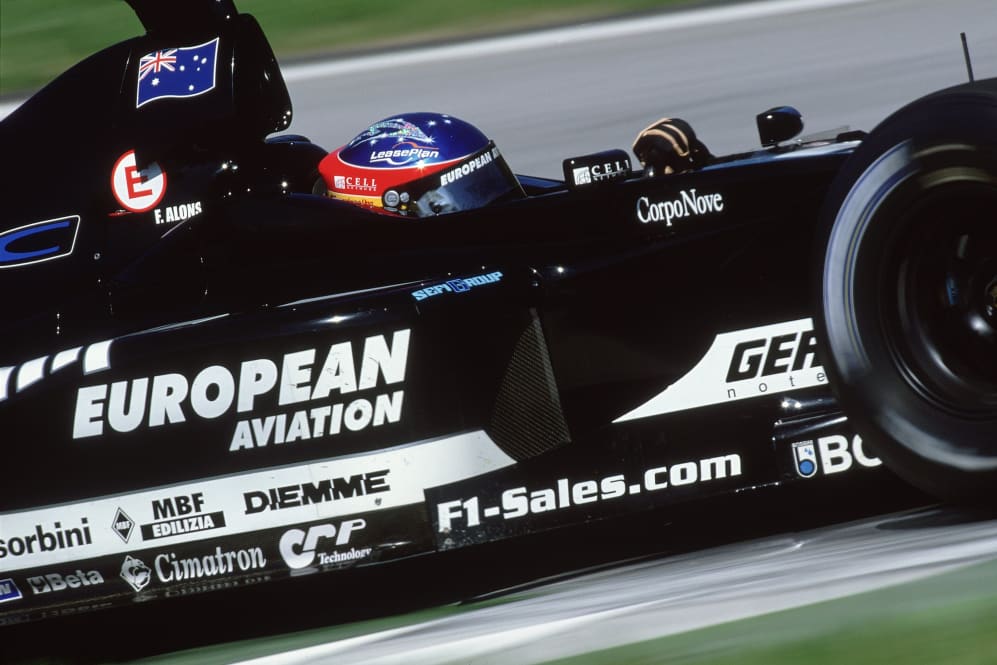 This would also be experienced by Alonso's other team mate in 2001, Alex Yoong, who arrived as Marques's replacement for the final three rounds of the season with backing from his home country of Malaysia.
Gearing up for his debut at the Italian Grand Prix with the then-traditional pre-race test session at Monza, Yoong felt he was in competitive shape after working his way through a detailed day-long programme – only for Alonso to arrive on the scene.
"I remember doing the Monza test before my first Grand Prix; I was pounding around all day and got down to what I thought was a pretty decent time, all things considered," explains Yoong.
WATCH: How Alonso went from Minardi hopeful to double world champion in Rise of the Rookie
"Fernando was stuck in the pit box the whole time because of mechanical issues, but they managed to get his car out for one run at the end of the day. He went out – I don't think it was a particularly low-fuel run – and went a second quicker than me straight away…
"He'd been sitting in the pit box the whole day! Okay, he'd been driving the car the whole year, but that was impressive. I hadn't seen anyone do that before."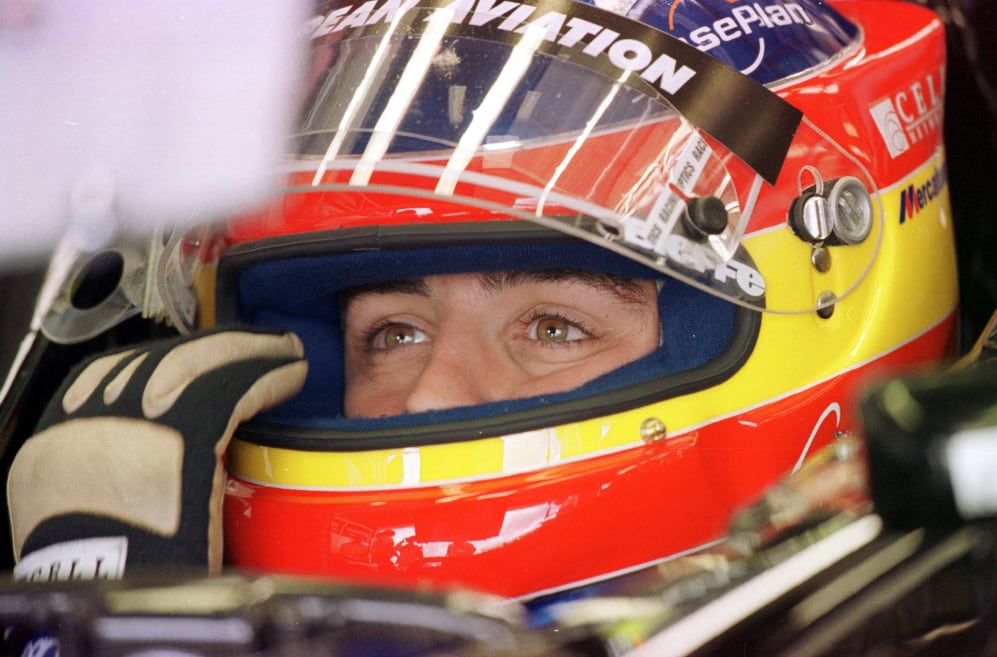 While Yoong only spent a trio of races alongside Alonso, the impression the youngster made on him (Yoong was in his mid-20s at that stage by comparison) and the relentless pace he delivered – in any condition on any given day – remain etched in the Malaysian's memory.
"Fernando said something along these lines once, that sometimes there'll be another driver who can maybe get 100% out of a car that he can't quite get 100% out of, but he'll always go to 95% in every kind of car and every kind of condition," adds Yoong.
"I think it was fair what he said, because whenever the conditions change or you throw him into a different car… bang! He's there. He brings that intensity, whether it's a test day or a race. I've not seen that sort of intensity with any other driver.
READ MORE: 'He thinks about it 24-hours a day' – Pedro de la Rosa on what makes Alonso such a formidable racer
"As far as natural talent goes, he was by far the best I've ever seen close up. And now that I've come to the end of a long career, I think I've maybe only seen talent like that two or three other times. He will probably always be the most naturally gifted driver I've seen."
After several eye-catching performances – including a dogged drive to P13 ahead of both Benettons in Spain and a qualifying lap for P18 on the grid in Hungary that Stoddart compared to dominant pole-sitter Michael Schumacher's efforts – Alonso saved the best until last in 2001.
At the season finale in Japan, Alonso was promised some all-out qualifying-style runs by Stoddart in the Sunday warm-up session, ahead of his departure from Minardi to take up a test-turn-race deal with Briatore and Benetton-Renault, but confusion in the garage derailed those plans.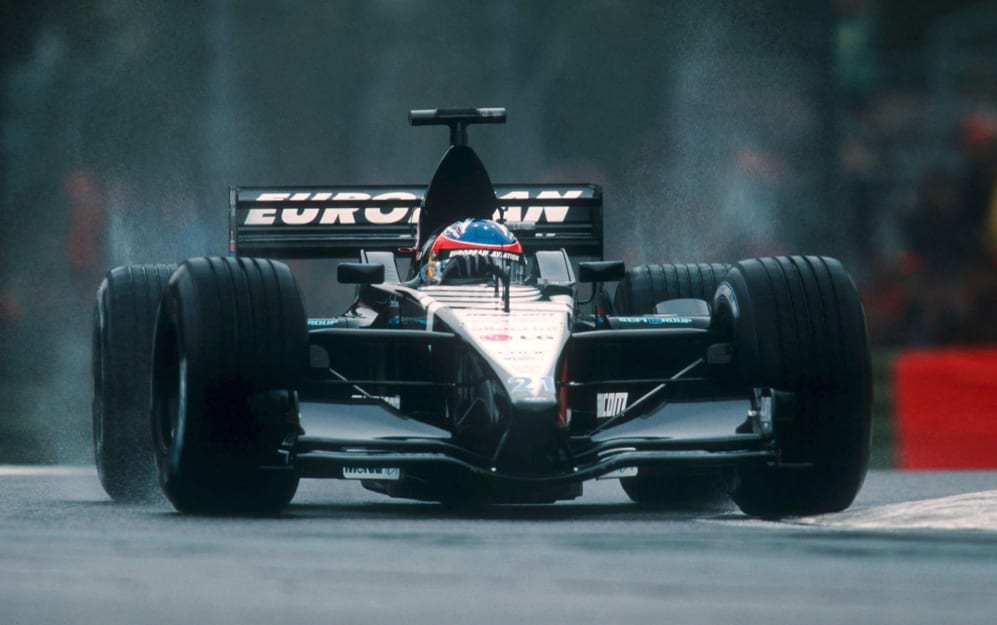 For Stoddart, the weekend demonstrated Alonso's tenacity more than any other, as he used the frustration of missing out on those hot laps to fuel a remarkable race-day performance that ended with a P11 finish, ahead of Heinz-Harald Frentzen's Prost, Olivier Panis's BAR, the Arrows machines of Enrique Bernoldi and Jos Verstappen and team mate Yoong.
"I think it was probably most summed up by his last race with us at Suzuka, when he knew he was going to go to Benetton for a year of testing, which he wasn't very happy about," Stoddart explains.
"Traditionally, when a driver's going to leave, you take all the fuel out and you let them do a qualifying run, which puts them way up the list. I was in a team principals' meeting and he and his race engineer couldn't agree, and the race engineer put more fuel in the car. I think that was the beginning of Fernando's sheer determination to go and show what he could do.
READ MORE: 'He has that killer instinct' – Aston Martin chief Mike Krack on signing Alonso and his mission to make success 'the norm'
"He drove those 53 laps of Suzuka in qualifying mode, where if you look at the times, every time was just purely differentiated by tyre degradation and fuel – it was effectively 53 qualifying laps. That was a testimony to his ability to outdrive an uncompetitive car.
"It was just the sheer brilliance of Fernando. He showed there and then what was to come in the future. Everybody in the team again realised what a fantastic driver he really was. He was talented, technical and a really nice guy to go with it – to get all of those in one is pretty rare!"
A world champion in the making, Alonso returned to full-time action with Renault in 2003, becoming F1's youngest race winner at the Hungarian Grand Prix aged 22 years and 26 days (bettered only by Max Verstappen, Sebastian Vettel and Charles Leclerc since then).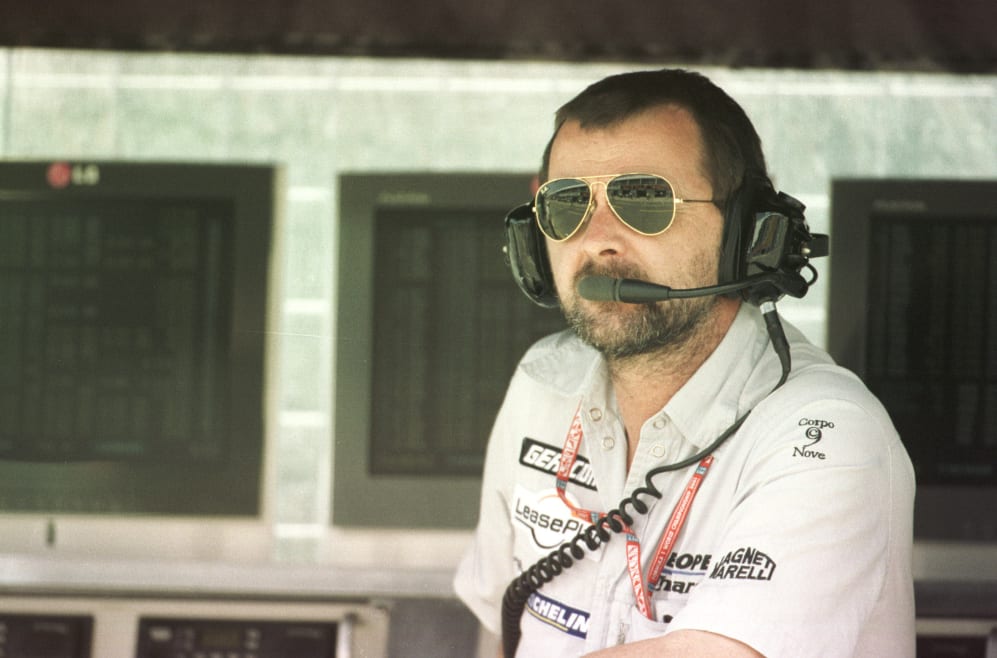 After two campaigns of the French manufacturer making rapid progress relative to established front-runners Ferrari, Williams and McLaren, Alonso's breakthrough world titles came in 2005 and 2006 – the former after a breathless head-to-head with Kimi Raikkonen and the latter a hard-fought triumph over Schumacher.
"It was interesting talking to quite a few members of the race team at Minardi who were there when Ayrton Senna made his F1 debut with Toleman in 1984, and they mentioned how Fernando reminded them so much of Senna," says Yoong of Alonso's rise to prominence.
"When Fernando won his first race, I was like, 'Yeah, and?' I wasn't one tiny little bit surprised. He lapped his team mate in that race and almost lapped the whole field – it was that sort of step. When he went on to win [his first] title, there was no surprise at all."
TREMAYNE: Why age continues to be nothing but a number for the masterful, mischievous Fernando Alonso
But a switch to McLaren, alongside GP2 champion Lewis Hamilton, saw his title-winning run come to an end in dramatic fashion, with an array of on and off-track incidents dominating their season and opening the door for Ferrari rival Kimi Raikkonen to grab the title at the death.
His return to Renault, a lengthy spell at Ferrari and another stint at McLaren all fell short to varying degrees, despite his ability – as referenced by Stoddart, Marques and Yoong – to drag an uncompetitive car into competitive positions. Narrow defeats to the potent Vettel/Red Bull combination in 2010 and 2012 proved particularly painful to digest.
A sabbatical that spanned 2019-20 allowed Alonso to pursue other exploits, with success across a variety of disciplines underlining his talent, but he would return to F1 in 2021 hungrier than ever. And after another punchy two-year spell at Enstone (as Renault morphed into Alpine) he will head to the expanding Aston Martin operation for 2023 and beyond as a 41-year-old showing no signs of slowing down.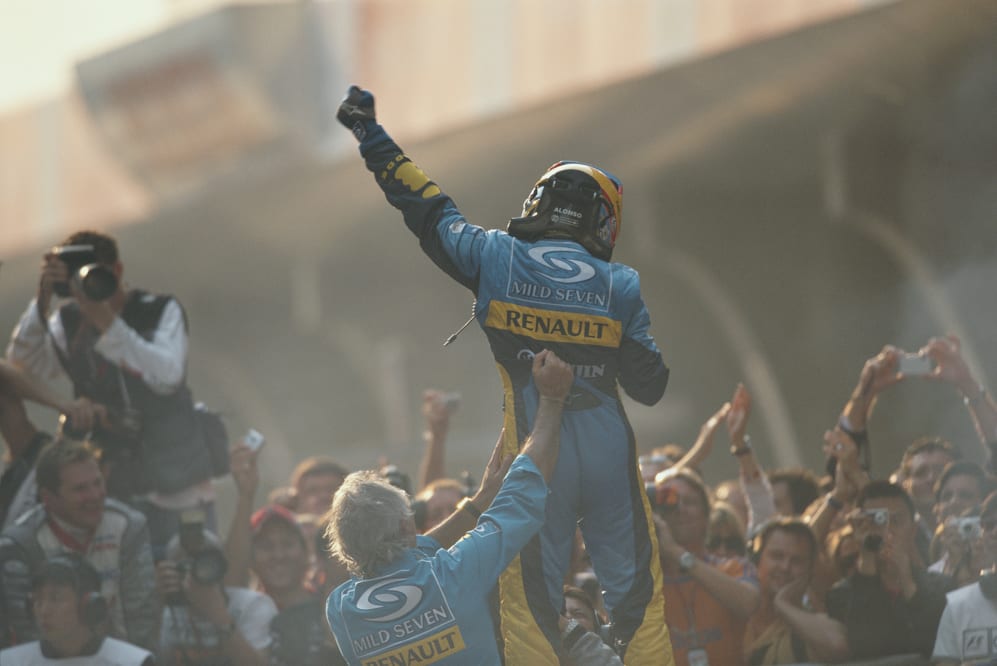 Marques is adamant that the man he raced next to some 21 years ago remains the cream of the crop and, if Alonso had been in the right car at the right time over the aforementioned period, it could have been him achieving Hamilton's run to a record-equalling seven world titles – or more.
"I think he is the best driver in the world. He was at the time he was winning with Renault and I think he is today. I'm sure that if he was driving a Red Bull he would be world champion again," Marques comments.
"He's had a great career. It's a shame that after his time with Renault he has always been in the wrong team at the wrong time – unlucky choices or whatever; no one knows the contracts and deals – but he is the one that was able to have the biggest numbers and records like Hamilton, who deserves it too, by the way.
"Unfortunately, I don't believe Aston Martin will be competitive, and he will probably have another hard year... but again, no one knows the deals. It's what he wants and it's his choice."
Alonso says 'strange feeling' of protracted Alpine negotiations contributed to shock Aston switch
Whether or not a third world title follows in British racing green, Stoddart expects Aston Martin to receive "the same Fernando" he was overjoyed to work with in 2001 – signing off from memory lane with one last appreciation of Alonso's talent.
"He knows he's still got what it takes, he's still as hungry as ever, and he's going to stay there until either that hunger or the ability leaves him. I don't think it's any time soon; I can see he's got a few years left yet if all things go well," Stoddart adds.
"Sadly, in the last few years, he's been denied the machinery. But he's certainly – of the drivers still driving today – one of the best, if not the best."