'He did a better job' – Hamilton praises polesitter Bottas as he focuses on making amends in race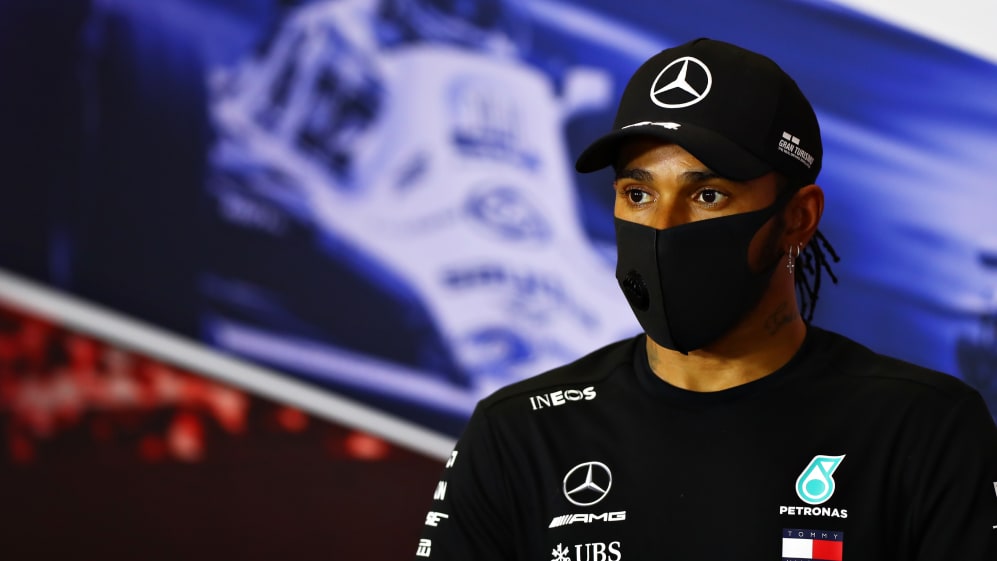 The tables have turned at Mercedes: one week after Lewis Hamilton beat Valtteri Bottas to pole position in the British Grand Prix, the Finn reversed the places in qualifying for the 70th Anniversary Grand Prix at Silverstone. Afterwards, Hamilton admitted Bottas had been "a bit too quick" on the day - but vowed to give it everything in the race to make it back-to-back wins at his home circuit.
Hamilton, who qualified just 0.063s behind Bottas to secure a spot on the front row, wasn't happy after qualifying, but praised Bottas – before firing a small warning shot at his team mate.
READ MORE: Qualifying report: Bottas beats Hamilton to 70th Anniversary GP pole as Hulkenberg stars
"Valtteri did a fantastic job today, he was just a bit too quick for me. My first lap in [Q3] was fairly decent and last lap wasn't spectacular, but ultimately he did a better job. I'm happy for the team to have a 1-2," said Hamilton after the Saturday afternoon session.
Asked if he was frustrated that Bottas had got the upper hand in qualifying and whether the Finn had perhaps learned a thing or two from him about how to be quick around this track, Hamilton replied: "No, at the end of the day we're drivers, we go out and continue to push…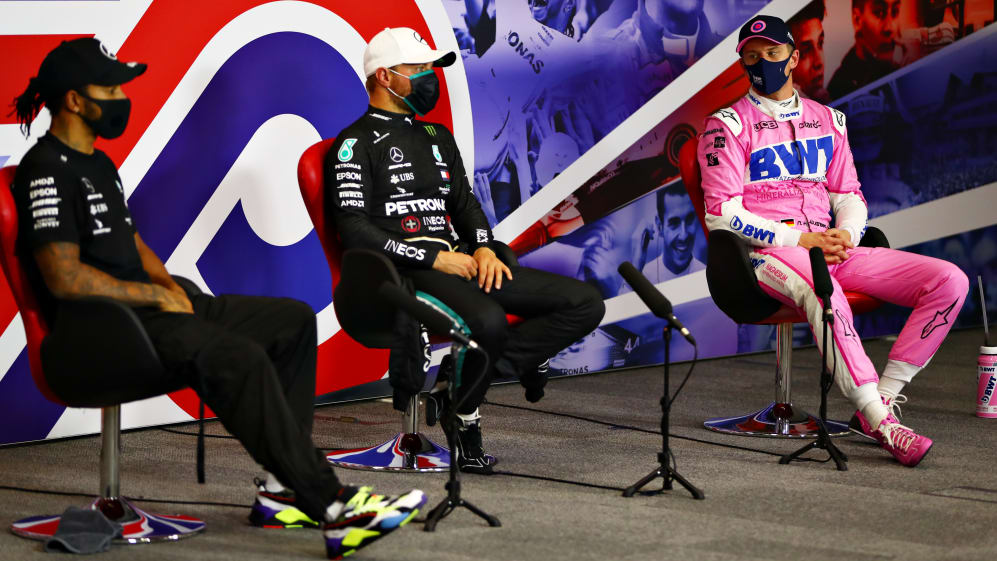 "I improved over this weekend also but Valtteri did a better job at the end. I don't feel any way about it, we've got a long race tomorrow and I'll be giving everything I can to try and beat this guy," he concluded.
Bottas was much more jovial having secured pole and showed just how determined he was to win his first race since the season opener in Austria, and reduce the 30-point gap to Hamilton in the standings following his late loss of second place last weekend. The pair will start on the medium tyre having used them to make it to Q3 along with the rest of the top 10, bar Max Verstappen, who begins on slower but more durable hard tyres.
READ MORE: Hulkenberg 'didn't expect' P3 on the grid – but fears race rustiness could 'hurt' first F1 podium chances
"For myself, the expectations for tomorrow [are that] there's nothing more than to win the race when you start from pole," Bottas said.
"It's a very good feeling to be on pole, and especially here at Silverstone it's pretty good fun. The feeling from the practice sessions was that the medium [tyre] could be even faster than the soft tyre so that's why in Q2, when we had both compounds [available], I knew there would be good opportunities to improve on the second run.
"The first run was OK [in Q3], but I knew something was missing in my first run – getting a nice quick lap, putting sectors together. [The second run] was a good lap, no doubt, so a good feeling," concluded the Finn.
READ MORE: Ocon handed three-place penalty for impeding Russell in Q1 at Silverstone
His first Q3 flying run was 0.116s behind Hamilton's – but when he emerged again, Bottas improved to 1m25.154s for his second pole position of the season.
Bottas has never won the British Grand Prix, but he has taken victory on his last two starts from pole position. Will he make that three in a row on Sunday?