'He's got to drive like a saint' – Szafnauer hits out at Perez's double reprimand in Portugal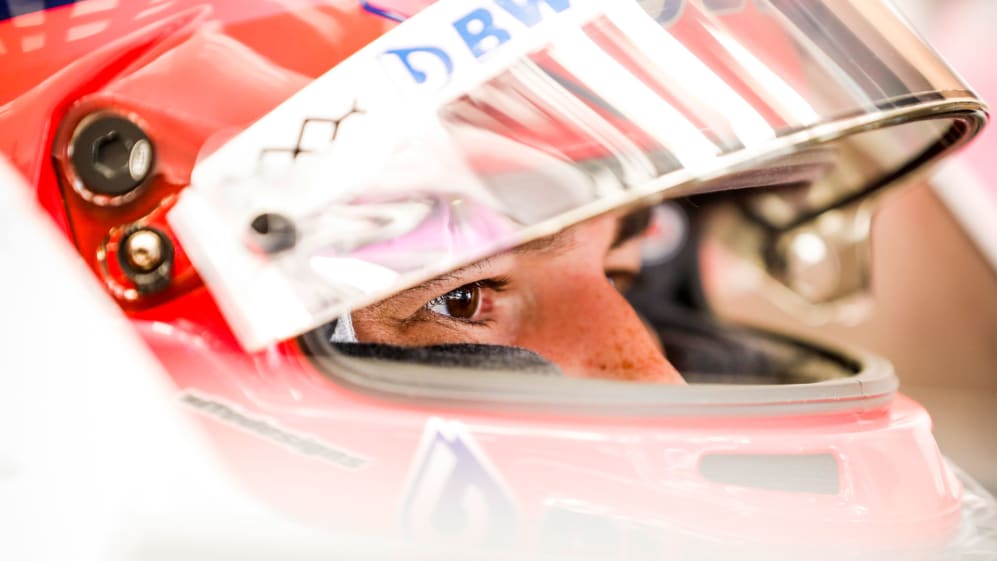 Racing Point Team Principal Otmar Szafnauer was left fuming after his driver Sergio Perez was reprimanded twice during the Portuguese Grand Prix weekend, while Max Verstappen avoided punishment for hitting Perez on Lap 1.
Perez's first reprimand at Portimao came as he impeded AlphaTauri's Pierre Gasly in Q2, and he was given another for a blocking incident as Gasly attempted to pass him in the final laps of the Grand Prix. According to the regulations, if Perez receives another reprimand this season, he will be handed a 10-place grid penalty, and Szafnauer was baffled as to why his driver was hit with two at the race in Portugal.
TRENDING TOPICS: Perez and Albon's futures and more talking points ahead of Imola's F1 return
"So Sergio, his whole career, has never been reprimanded, ever," said Szafnauer. "He's got two this weekend. One of which was in qualifying, where he made a mistake in one of the sectors, didn't realise that Gasly was on a fast lap behind him, and got out of the way but not quickly enough; reprimanded. Well, Gasly got into Q3, it didn't cause him any harm; reprimanded. You saw the other incident [in the race]; reprimanded.
"Now for the rest of the season he's got to drive like a saint. He's not going to be able to fight hard because there's a risk of a reprimand and then you get a 10[-place] grid penalty! So, I think it's quite harsh. You may not think that reprimand was harsh, but it is," added the Racing Point chief.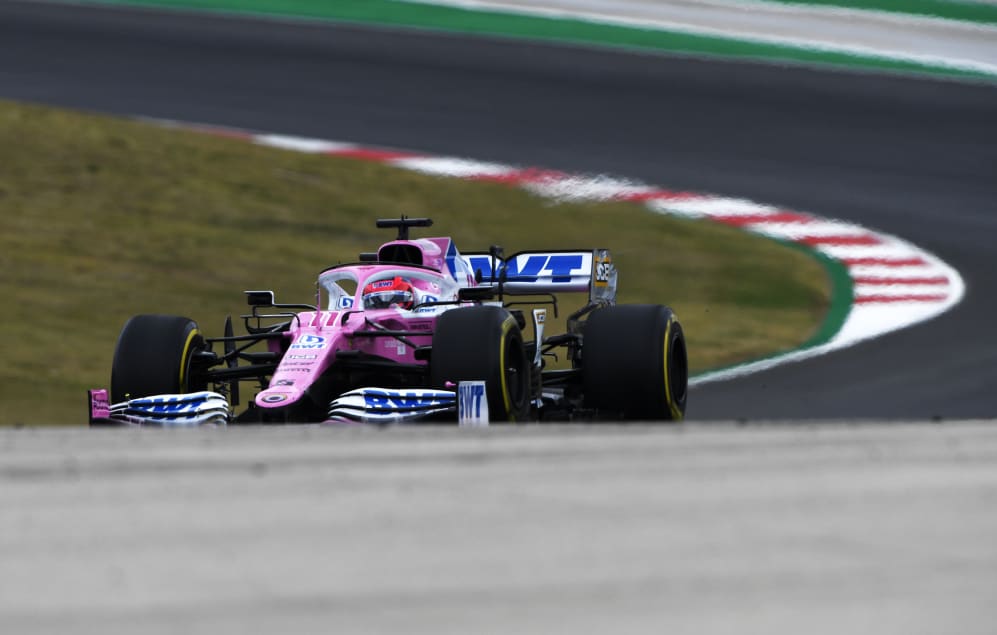 Szafnauer was particularly annoyed after Perez was warned for defening P5 in the closing stages of the race against Gasly. There was no contact, but Perez was given a reprimand by the stewards as he defended in a manner deemed potentially dangerous.
"So yeah, they didn't touch," said Szafnauer. "Sergio moved first, before Gasly did. Sergio is allowed to make that move in defence – you can't move twice but you're allowed to move once. Gasly got out of the throttle and there was no contact. So why the reprimand?"
POWER RANKINGS: Hamilton? Leclerc? Who performed best at Portimao's first ever Grand Prix?
The Racing Point team boss then compared the pair of Gasly-Perez incidents to the Lap 1 contact between Perez and Red Bull's Max Verstappen, which left Perez at the back of the field, and for which Verstappen went unpunished.
"On lap 1, Sergio is hit by Verstappen who comes back onto the track after being off track, comes back on, acutely, in order to get his car into position so he can have grip again, and runs into Sergio, and they do nothing!
"[Whereas] Sergio and Gasly don't touch – I mean, isn't that what the fans want? Hard defending? Good racing? If we start reprimanding drivers and punishing them for racing hard, but safely, where's that going to take our sport?
"That was a collision, right? You've got to look at a collision. The Gasly-Sergio thing was not, it was good, hard defending. You punish that, but when somebody does collide, you don't do anything."
Perez still managed to recover to a sterling P8, earning Driver of the Day accolades to boot. But a 10-place grid penalty in any of the remaining five races of the season will hurt the Mexican's chances of taking fourth in the standings, to cap off his final season with Racing Point.
READ MORE: Russell says Williams exit rumours 'fed by Perez camp' as Mercedes vow to back him