Home favourite Piastri on the Daniil Kvyat connection behind his previous visit to Albert Park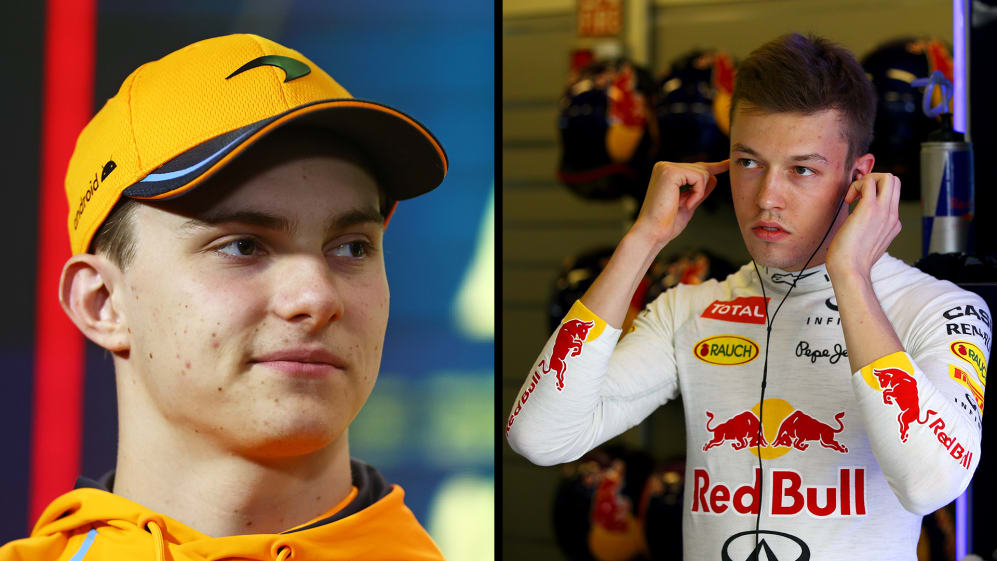 Oscar Piastri is gearing up for his first-ever race at Melbourne's Albert Park Circuit this weekend, but while he has never tackled the Australian Grand Prix venue, it will not be the 21-year-old's first experience of F1 Down Under.
Piastri, who grew up near the circuit in the suburb of Brighton, explained in Thursday's driver press conference for his home event that he was selected as a 'Grid Kid' for the 2015 Australian Grand Prix, the year in which he raced to third place in the KF3 Australian Kart Championship.
READ MORE: Home hero Piastri describes 'special feeling' ahead of maiden Australian Grand Prix
Daniil Kvyat, then driving for Red Bull, was the driver Piastri was paired with ahead of the race, only for a gearbox issue to prevent him reaching the grid – and thus meaning no exchange between them.
Sharing some memories from his previous visits to Albert Park, Piastri said: "I was here last year as reserve driver [with Alpine], and I was here [in] 2015… I was a Grid Kid, actually, for Daniil Kvyat.
"I was holding Daniil Kvyat's flag and he broke down on the lap to the grid, so I never actually got to see him! It's pretty special to have someone holding my flag this time, but hopefully I have better luck."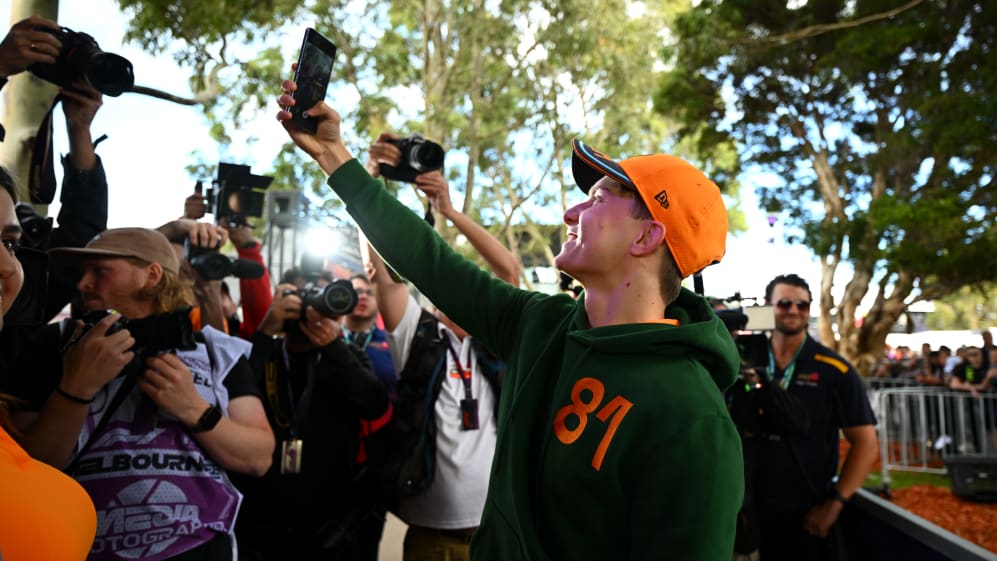 He added: "The last time I raced in Australia I was still in go-karts, I think it was seven years ago now, so it's nice to get out on a race track in Oz."
As for what Piastri can achieve at home, the former F2 and F3 champion took confidence from his performance last time out in Saudi Arabia, which included a run to Q3 in qualifying.
BEYOND THE GRID: Oscar Piastri on his F1 debut, dealing with the pressure and bringing back McLaren's glory days
He was keen, though, to avoid the first-lap drama that saw him pick up car damage and dive into the pits for a new front wing, with team mate Lando Norris having to do the same after running over the debris.
"I think compared to the previous two tracks, here should be more like Saudi, I hope. The tarmac is quite similar, the layout is a bit more similar to Saudi compared to Bahrain, so hopefully that is good for us," he said, with McLaren one of two teams – alongside AlphaTauri – yet to score a point this season.
"I think in Saudi we showed we can get into Q3 and fight for the back end of points on our good days, so hopefully we can just have a clean race and my front wing doesn't wipe out Lando this time! We'll see what we can do."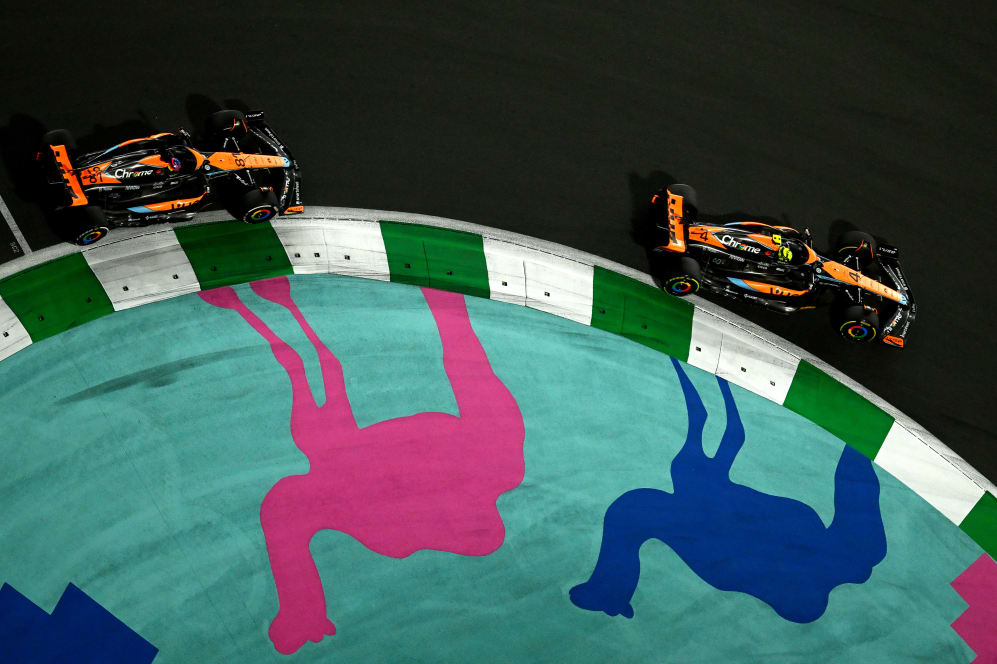 Norris was also keen to focus on the positives after McLaren's point-less start in 2023, saying: "I should have scored points in Bahrain and I should have scored points in Saudi.
"We've been a little bit unlucky with certain things like the debris in Saudi, but if I didn't make my mistake in qualifying [when Norris hit the Turn 27 wall] I wouldn't have been in that position and I wouldn't have hit any debris.
ANALYSIS: McLaren hit the reset button in a bid to revive their F1 hopes
"Some 'shoulda', 'woulda', 'coulda', type of things, also reliability hit us in Bahrain, so definitely not as bad as everyone, [the] media, headlines are saying.
"I have confidence that if we have a clean weekend and perform to where our performance should be at, we can score some points."