Horner insists 'very mature' driver line-up won't compromise Red Bull's success in 2023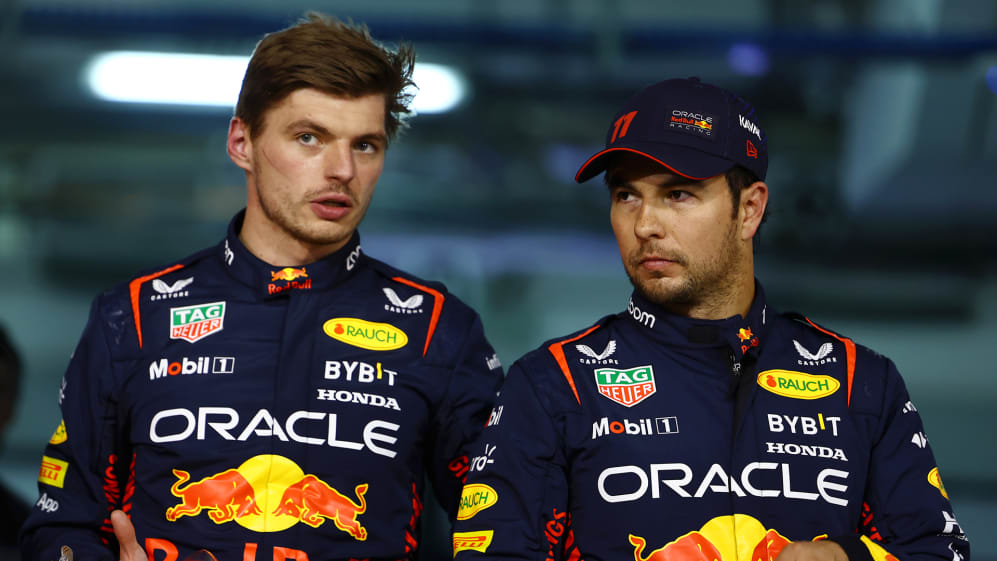 Christian Horner says he's convinced his two drivers will continue to work well together for the team despite suggestions Sergio Perez was unhappy about Max Verstappen claiming the point for fastest lap at the Saudi Arabian Grand Prix.
Perez fended off Verstappen for victory at the Jeddah Corniche Circuit despite some late pressure from his reigning world champion team mate, who had climbed from P15 to P2 following a driveshaft issue in qualifying.
READ MORE: Perez details 'intense' finale after holding off Verstappen to win at Jeddah
As the final laps ticked by, Red Bull asked both drivers to target a certain lap time, but while Perez managed his pace up front, Verstappen grabbed the fastest lap on the last tour – prompting questions from the Mexican in the cool-down room before the podium ceremony.
During his post-race media briefing, Horner was asked about Perez's confused radio messages over the pace the two drivers were supposed to be hitting – which came amid brake concerns for the Mexican and further driveshaft worries for Verstappen – and if he feels any intra-team paranoia is creeping in.
"There's always going to be that when you are the lead car. You always want to know that the tail car has hit the target first – I think that is entirely normal," said the Red Bull team boss.
"I think for us as a team, we were concerned about reliability issues, how do we manage that? Once we saw there was no issue that we could see in the data, it was a question of letting them get on with it and basically both managing the last five laps."
As for whether Verstappen took unnecessary risks by not hitting the target lap time, Horner added: "I think the conclusion that we came to, and that he probably reached as well, was that if it was going to go [break down], it was going to be catastrophic, so [he was] probably thinking if it's going to go, I'd rather go down trying than cruising."
READ MORE: 'I am not here to finish second' – Verstappen calls on Red Bull to solve reliability gremlins that plagued team in Jeddah
While Red Bull were looking to see out back-to-back one-two finishes with their messages to both drivers, the fastest lap offers a bonus point – if the driver also finishes inside the top 10 – and means Verstappen heads to Australia in the championship lead.
"When you pass those messages on to the driver, of course the team's interest is to maximise the points. At whatever point you feel you might have a reliability issue, you have to manage that," said Horner.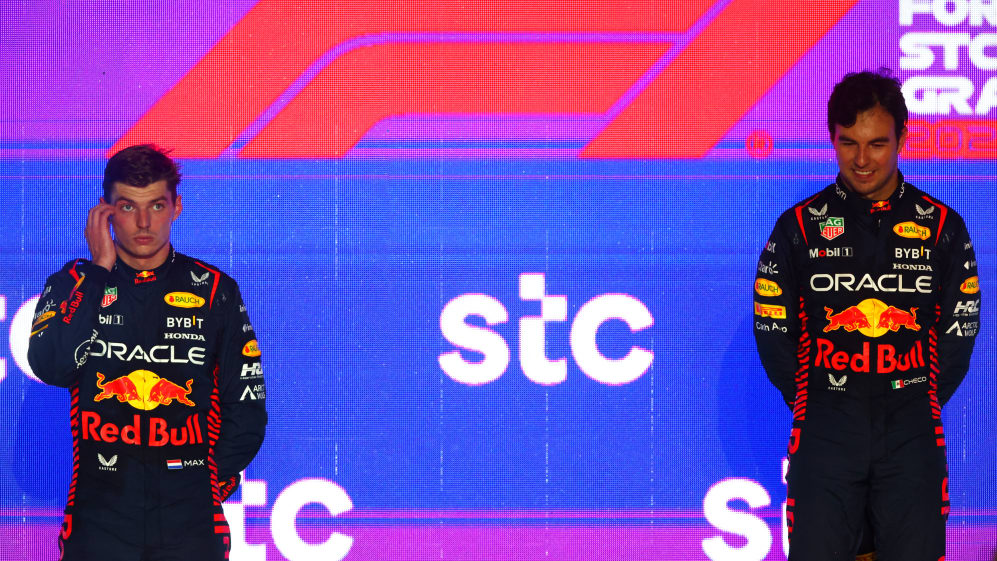 "I think inevitably, as Max said on the radio, the point for fastest lap meant a great deal to him and there was no reason for us not to let him or Checo have a crack at it."
With rivals Ferrari and Mercedes both struggling, and Aston Martin yet to challenge in terms of raw pace, despite their significant gains, Horner was then asked if his biggest challenge moving forward will be managing the situation between his two drivers.
STRATEGY UNPACKED: Bernie Collins dissects the fastest lap needle between Perez and Verstappen in Jeddah
Moving to play down the situation once more, Horner commented: "We've got two very mature drivers who work well together; they've worked well together previously.
"We discussed the race before the race and said, 'Look, you are free to race today, but the rules of engagement are team first, respect each other, respect the cars that you are driving'. We [wanted] to bring home maximum points and we've done that."