Horner says Red Bull's bad luck will 'balance itself out' over the second half of the season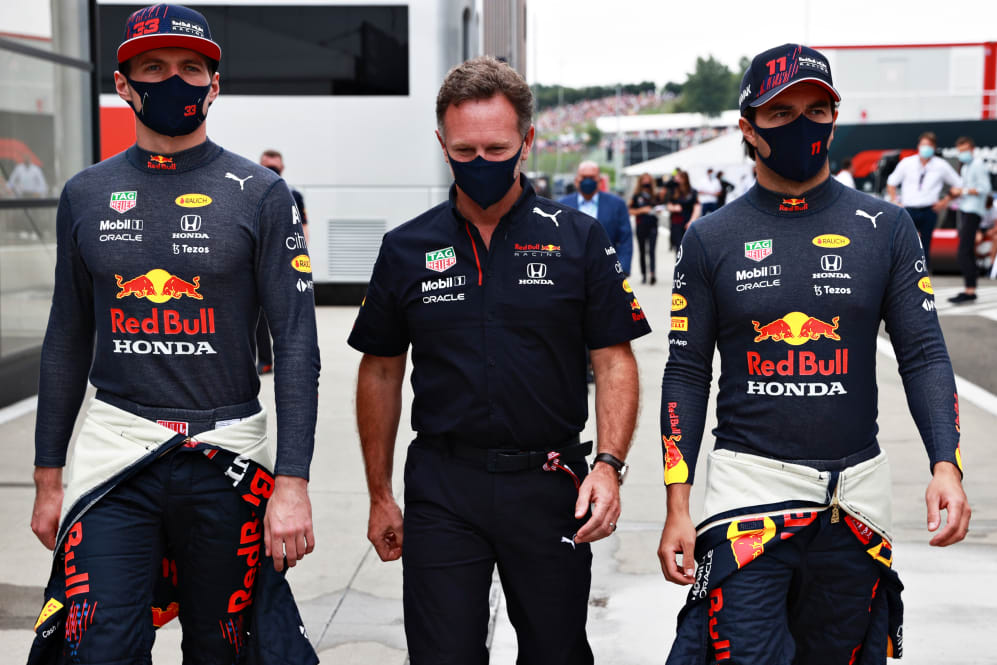 Red Bull boss Christian Horner says the team losing the lead in the constructors' championship and Max Verstappen slipping behind in the drivers' standings is simply down to misfortune – but insists that the squad's luck will balance itself out over the full course of the season.
Red Bull had a seemingly comfortable 44-point lead in the championship after Max Verstappen won the French, Styrian and Austrian Grands Prix – but controversial Lap 1 incidents in the British and Hungarian Grands Prix saw him lose out while rival Lewis Hamilton shrugged them off to win at home then take P3 take the Hungaroring. It means Hamilton now leads Verstappen by eight points, while Mercedes are 12 points ahead in the constructors'.
READ MORE: Shovlin shocked by Mercedes' pace – and Red Bull's gap to the Silver Arrows – in Hungarian GP
When asked to evaluate the first half of the season, Horner replied: "At no point do we feel that [we've been] absolutely in control. We've won six races in the first half of the year. The races we haven't scored at: Azerbaijan wasn't Max's fault [a tyre problem put him out late on while leading], Silverstone wasn't Max's fault, here [Hungary] wasn't Max's fault, so our luck will change.
"Over the length of a season it will balance itself out," he maintained, "and I look forward to the second half of the year. The whole team deserves a well-earned break, the drivers will get some time off and believe you me we'll come out fighting in the second half of the championship so yes, it's going to be interesting," added Horner.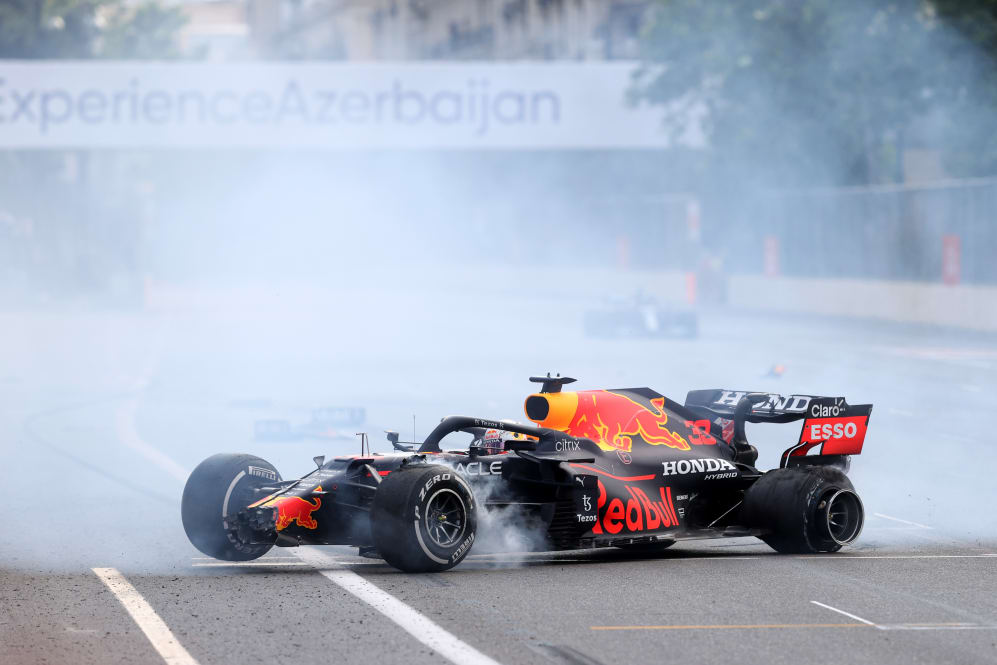 Hungary saw Verstappen get collected in a Turn 1 collision sparked by Valtteri Bottas of Mercedes – with Verstappen's team mate Perez forced to retire as a result. And after the Dutchman's Silverstone and Azerbaijan retirements, Horner reiterated that the tables can turn in the second half of the season.
"We've had some hugely bad luck in the last couple of races, it's been pretty brutal in parts, in damage, in engines," he said, "but you know we'll brush ourselves down and we'll come out fighting in the second half of the championship.
READ MORE: From Hill to Ocon – The 5 drivers who've made Hungary F1's top track for debut winners
"Obviously it's been a tough couple of weekends but things can turn around very quickly as you've just seen, and there's a long way to go in this championship," he added.
Despite Red Bull's run of collision-stricken races, they and sister team AlphaTauri remain the only two squads to have scored in every weekend this season, courtesy of Verstappen's Sprint win. Will that consistency serve them well in this close championship battle?