Shovlin shocked by Mercedes' pace – and Red Bull's gap to the Silver Arrows – in Hungarian GP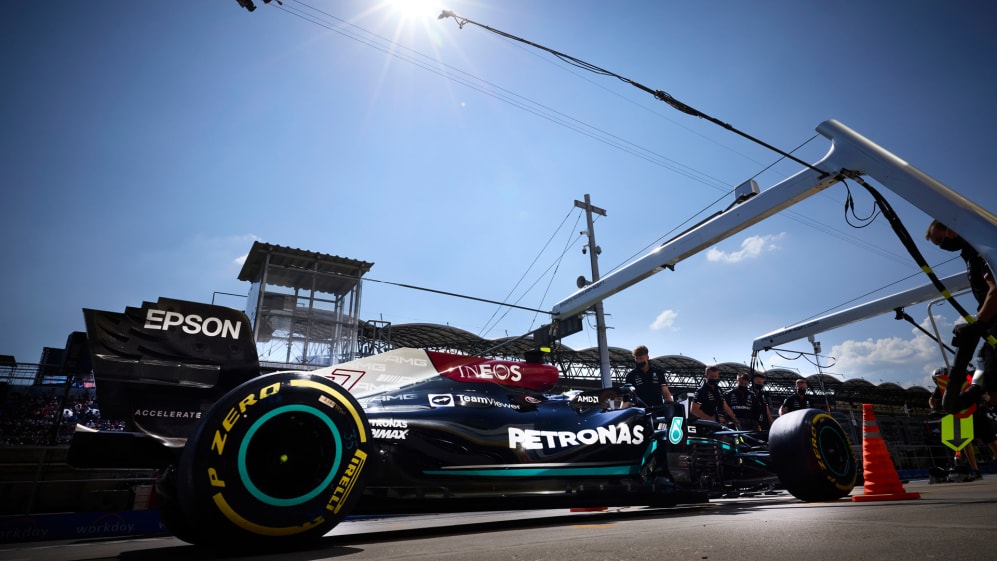 Not only was Mercedes Trackside Engineering Director Andrew Shovlin astonished by Mercedes' competitive pace in Hungary, but he was shocked that Red Bull finished so far off the Silver Arrows in qualifying at the Hungaroring – before Max Verstappen and Sergio Perez were collected in the Turn 1 fracas…
Mercedes locked out the front row in Hungary on Saturday when Lewis Hamilton took his first pole in seven races and third of 2021 – tying the record for most poles at a single circuit – with Valtteri Bottas three-tenths off as he clinched P2 on the grid. Asked if he knew why the team were so competitive at the Hungaroring, Shovlin didn't have an easy answer.
Jolyon Palmer: How maiden winner Ocon was inches away from disaster in Hungary chaos
"That's something we need to look at over the next few days," said Shovlin. "We're down to pretty small developments now to be honest, but we did have the upgrade kit from Silverstone and that does look like it's given us some useful performance.
"But the car was working well here in terms of where it was maintaining its tyre temperatures and we did have some quite good balance with it but to be honest we're surprised by it ourselves, pleasantly surprised, but we were surprised to see that kind of gap to pole, for instance."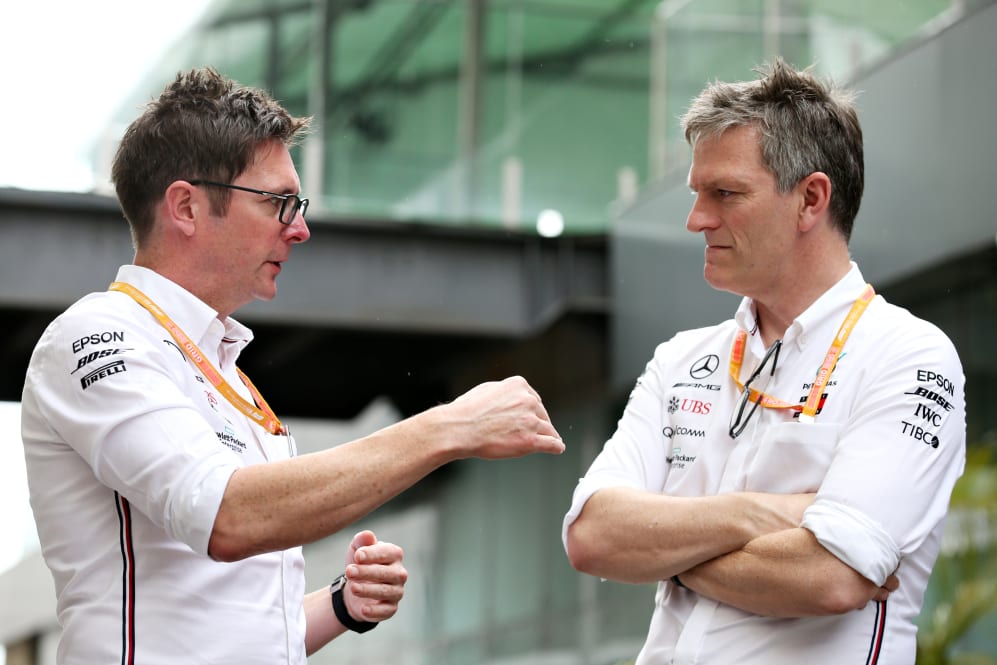 Asked if he was surprised that Red Bull were off the pace, with Verstappen qualifying third and four-tenths off Hamilton – while Perez was over a second behind Hamilton in P4 – Shovlin added that he was surprised, given that he expected the high-downforce Hungaroring to suit the Red Bulls.
"Yes," replied Shovlin, "because we thought this is a circuit that should suit them. The other thing that always worries us when we go to a mixed downforce circuit is we are frequently running around on our max-downforce wing and then they bring it out for the Monaco [race] and this place.
F1 TV RADIO REWIND: An immersive look at Alonso's duel with Hamilton in Hungary
"Maybe they couldn't balance that, they went away from it on Saturday, and for us it seems odd that you'd ever run anything other than your biggest rear wing here and we don't profess to know why they are taking decisions on that car – but it could be because they were struggling to get enough front end on it on the big wing and they dropped down onto the smaller one," he explained.
The outcome in Hungary, shaped by the Turn 1 crashes sparked by Mercedes driver Bottas, was that the Silver Arrows entered the summer break 12 points ahead of Red Bull with the Belgian Grand Prix to come on August 29.