Feature
How Lando Norris rose to P3 in the drivers' championship - and why he could keep it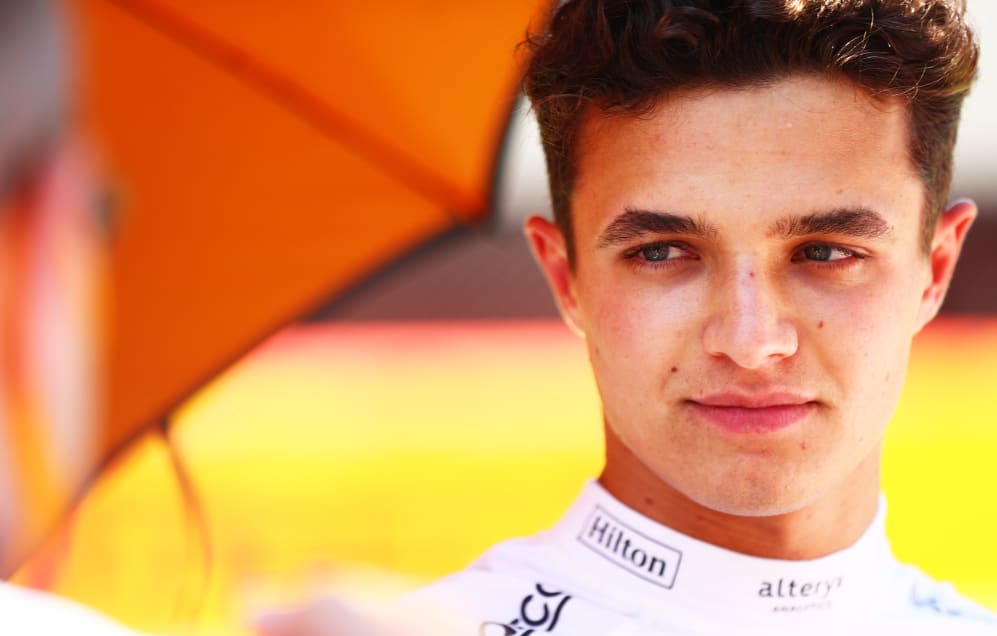 Lando Norris has just finished fourth in the British Grand Prix. It's his best-ever result in his home race. With rival Sergio Perez struggling, the haul of 12 points is enough to lift him into third in the drivers' championship. And yet, when we chat in the TV pen after the race, he looks disappointed. Annoyed, even.
"I don't know what to say," he says. "It was still a very good race at the end of the day, I'm still P4 in my home race, and that's a good result from sixth yesterday. Just here, I just wanted that little bit more. I held onto third for the whole of the first stint, so we had pace to hold them [Valtteri Bottas] off.
"But because of the [slow] pit stop, I didn't get the chance to be ahead and defend for as long as possible. It would have been nice to fight for it and have that opportunity, but fourth and fifth for us as a team is still a good result."
READ MORE: 'I wanted that little bit more' – Norris disappointed after slow pit stop costs him shot at British GP podium
Fourth is his second-best result of the season, behind the three podiums in nine races he'd already notched up, and came just after he was mugged and left shaken at Wembley following the Euro 2020 final between England and Italy.
That he was downbeat in the immediate aftermath shows just how far the 21-year-old Briton has come since making his debut in 2019. This is a driver who is only halfway through his third season in the sport, with just 48 starts under his belt, and he is already consistently punching above his weight.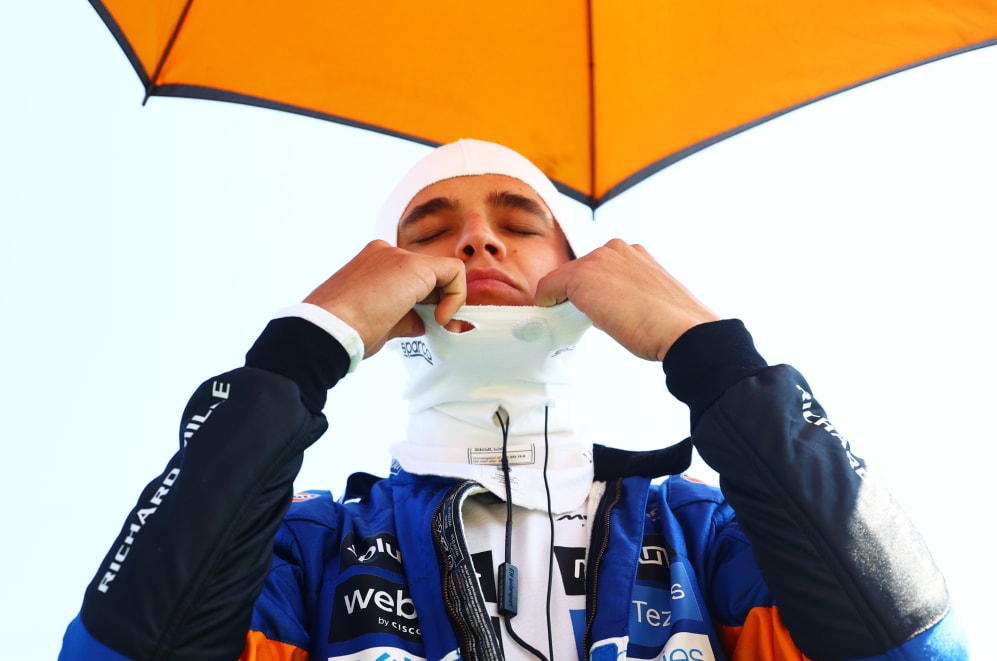 Norris is the only driver to have scored in every single Grand Prix this season, while the points finish at Silverstone was his 15th in a row, which is a record for a McLaren driver. That's better than greats such as Ayrton Senna, Alain Prost, Lewis Hamilton and Fernando Alonso (whom he took the record from) ever managed during their time with the team.
READ MORE: Norris admits he's 'not in perfect condition' ahead of British GP after Wembley mugging incident
How has he compared to Ricciardo?
Before the season started, people were intrigued to see how the arrival of a seven-time Grand Prix winner in Daniel Ricciardo would affect Norris. Would he be put in the shade? The answer so far has been categorically no. And as Ricciardo has struggled to adapt, Norris has shown ruthless consistency and capitalised on his experience and ever-increasing maturity to effectively grab the team leader role by the scruff of the next.
Ricciardo had the edge in qualifying at the first two races, ending up a place ahead of the Briton in both Bahrain and Imola. But each time the gap was minimal, just 0.047 and 0.049s respectively. From there, Norris turned the tables, outqualifying the Australian seven times in the next eight and on average 0.281s quicker.
He's made Q3 in every qualifying session this season, giving him the platform to score big points on race day. Ricciardo, meanwhile, has once been knocked out in Q1 and only made the final segment of qualifying five times in 10 attempts. That's resulted in an average starting position of 10th compared to sixth for Norris – and he missed out on pole by just 0.048s in Austria.
It's been the races where Norris has really shined. He's stood on the podium three times – in Imola, Monaco and Austria. Only Max Verstappen, Hamilton and Bottas have more trophies this season. His run of points has seen him surpass his points tally of last year already with 113. That's currently 63 and five positions better than Ricciardo, which some might not have expected before the season began.
Of those 10 points finishes, nine of them have been in the top five (eighth in Spain is the outlier, which incidentally was the only race he's finished behind his team mate) and he has an average finish of fifth compared to eighth for Ricciardo.
Capitalising on inconsistency from Perez and Bottas
Bottas and Perez are five and nine points behind Norris respectively, with the duo having failed to score on five occasions between them. The Finn has 61% of the points his Mercedes team mate Hamilton has, while Perez's only has 56% of Red Bull team mate Verstappen.
READ MORE: Alonso tells Norris: 'Lando, you're a rock star!' in latest helmet swap message
Had they had better consistency, they would almost certainly both be ahead of Norris, given the machinery at their disposal. But they haven't delivered – and thus as we approach the halfway point of the season, McLaren Team Principal Andreas Seidl isn't ruling out Norris fighting for P3 all season, even if it ultimately ends up being a step too far.
"Whether it is a realistic target [for Norris to keep P3] is difficult to say because the Red Bull car and the Mercedes car is clearly a better car and Valtteri and Checo have shown some great races this year and also from the past, what they can do," said Seidl.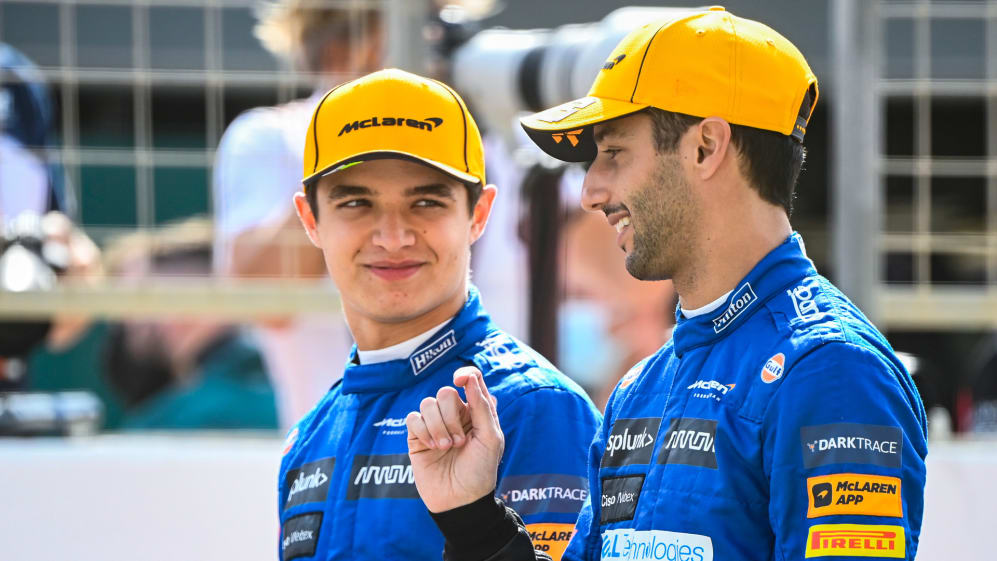 "So obviously down to the strong performance by Lando together with the team and the competitive car we have this year, we've managed after 10 races to be in P3 so it's not unrealistic to stay there. Let's see what we can do in the second half of the season.
"We have to be honest as well, one time or another something goes wrong on the Red Bull side or the Mercedes side because we not in a position purely on performance to beat them. Also Valtteri and Checo, that's the position we are in and we should not forget we also have very strong competition from the Ferrari drivers."
READ MORE: Jolyon Palmer: Has Ricciardo's arrival at McLaren spurred Norris on to a new level in 2021?
McLaren's error with Norris' pit stop at Silverstone was a blip in what has otherwise been a consistently strong season for the Woking-based team, who continue their ascendancy under the guidance of CEO Zak Brown and Team Principal Andreas Seidl.
I asked Norris at Silverstone how he and team had managed to stitch together this upward trajectory and he said: "Just how we are working together, the work we are putting in. The team are doing a great job giving me a car that is capable of being in that position and then it's down to me executing, executing my qualifying laps, executing the race pace and strategy.
"So it's just team work. It's a boring answer, but it can make a big difference. Even when we haven't had the best car, or we've not been the best in the race or qualifying, we've still managed to get back in a very good position and end up in the points in every race. It's down to not making mistakes and not taking too many risks. Our decision-making and teamwork I feel is very strong. It's not something that is easy to keep up but we will try."