Feature
Jolyon Palmer: Has Ricciardo's arrival at McLaren spurred Norris on to a new level in 2021?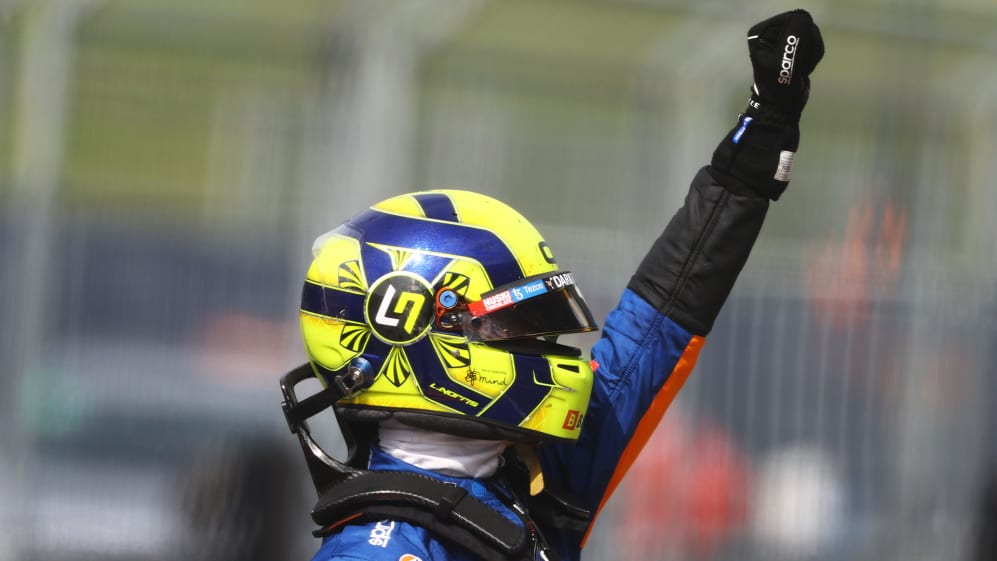 Lando Norris' superb start to the season continued in Austria, with his best-ever weekend, resulting in a first-ever front row start and then a podium finish on Sunday, ahead of Lewis Hamilton.
Qualifying has always been a strength of Norris even from his rookie season, where he edged out Carlos Sainz in the McLaren team mate head-to-head.
READ MORE: Ross Brawn on Perez's penalties, Mercedes' dilemma – and who impressed him most in Austria
Whilst there have been many flashes of potential from Lando for the past years, it seemed overall it was probably Sainz who looked the more complete during their time together; he outscored Norris in both 2019 and 2020 and earned his move to Ferrari, replacing Sebastian Vettel.
Norris though seems to have hit a new level this season and we can see evidence of that not only by Norris' own performance but also in the way that Daniel Ricciardo is struggling in comparison, in the other McLaren.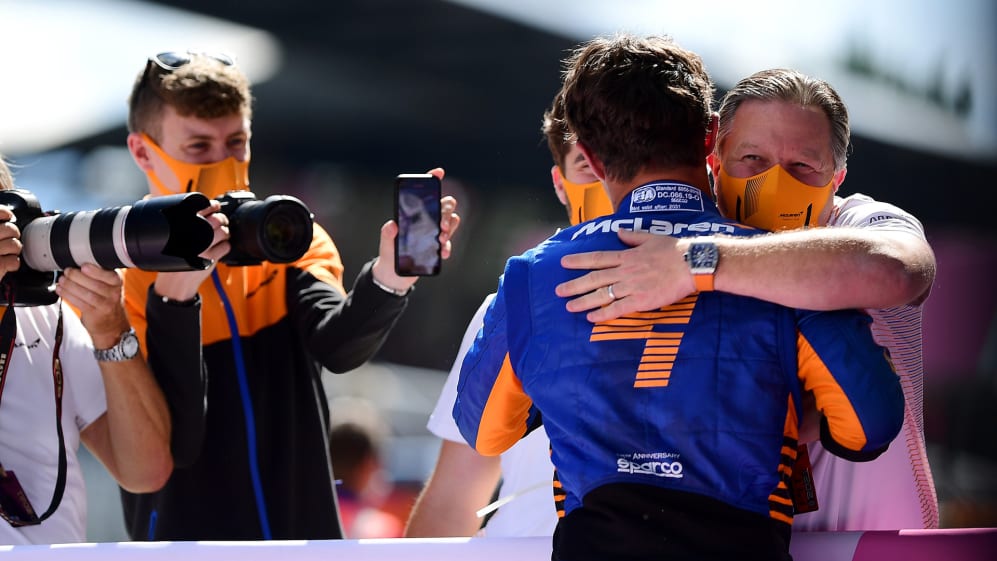 Ricciardo is a proven race winner with Red Bull, we know what he can do and he showed that skill also when he switched to Renault, leading the team back to the podium last season, comfortably ahead of Esteban Ocon.
For whatever reason Ricciardo is still struggling since his switch to McLaren though and despite a few false dawns – in Barcelona and Paul Ricard – it seems he still has a lot to find to get on to terms with Norris after consecutive Q2 exits in Austria.
READ MORE: Norris reveals key difference between Sainz and Ricciardo as team mates
But that is a testament to Lando's improvement. When team mates change it can be hard to tell if the existing driver has improved, or if their new team mate is less competitive. Would Sainz be close to Norris still this season, or is it that Norris has upped his game, and Sainz would be closer to Ricciardo?
It's impossible to know – that's the beauty of Formula 1 and Sainz has also started brilliantly at Ferrari, but Lando has certainly taken the fresh challenge of a new team mate – a race winner with incredible pedigree – in his stride.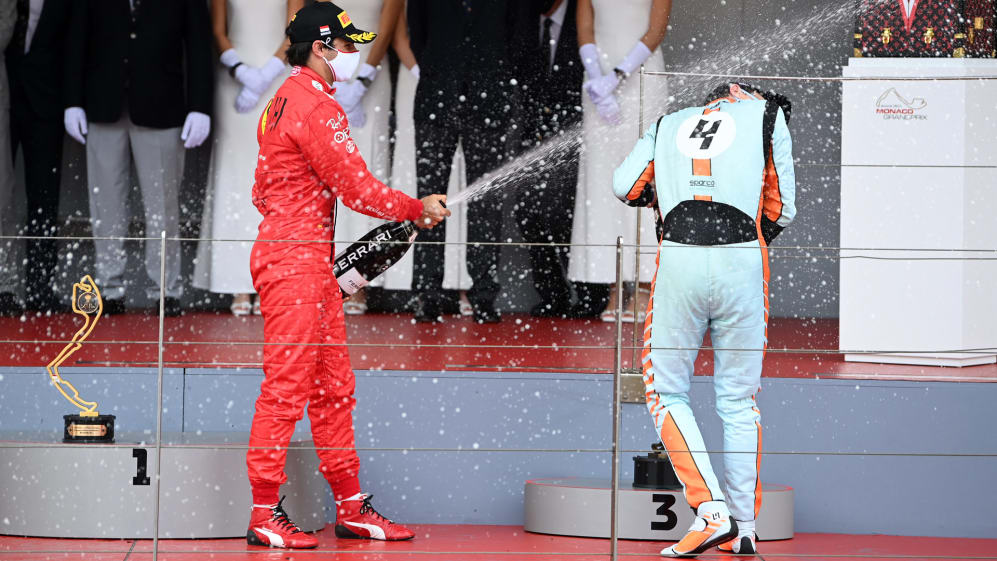 Lando and Carlos at McLaren were incredibly harmonious, they knew where they were at and it was relatively comfortable for both as they pushed each other to improve. This season was always going to be make or break for both as they go up against seriously talented team mates.
Last season McLaren were strong, finishing third in the constructors' championship and things seemed good as they just edged out their other midfield rivals.
READ MORE: 5 reasons why Carlos Sainz has settled so quickly at Ferrari
But it was difficult to absolutely judge a driver pairing of Norris and Sainz, because Norris had only had Sainz as a benchmark, and Sainz had looked very strong at Toro Rosso, but had not excelled at Renault next to Nico Hulkenberg.
They undoubtedly raised each other's stock value by helping McLaren up the order once more, but in getting new team mates it gave us a chance to see how they stack up against top tier race-winning drivers. And they've both shown very well – in fact, far better than I had anticipated before the season, if I'm honest.
As a driver when you get a new team mate it's a time to really make sure you can step up your game, work as hard as possible and be ready for a new challenge.
Team mate rivalries are make or break in Formula 1 – it is the only real way of benchmarking how good a driver is when car performance varies so much up and down the grid.
READ MORE: 'Special' Norris should learn from Hamilton in order to be future F1 champion, says Seidl
Norris looks like he's had a hard winter, got his head down and has found a new level of performance, and it looks to me like he is taking things more seriously now as the team leader.
We are seeing fewer jokes or songs on the radio from Lando and in turn we are seeing more results on the track. Maybe it's a coincidence, but to me it looks like Lando is more clinical this season. He seems to be extracting more out of himself and has upped his game hugely.
Possibly, it is the arrival of Ricciardo that has made Lando push himself into this new gear and take his game on, and he's now becoming a top-tier driver in his own right.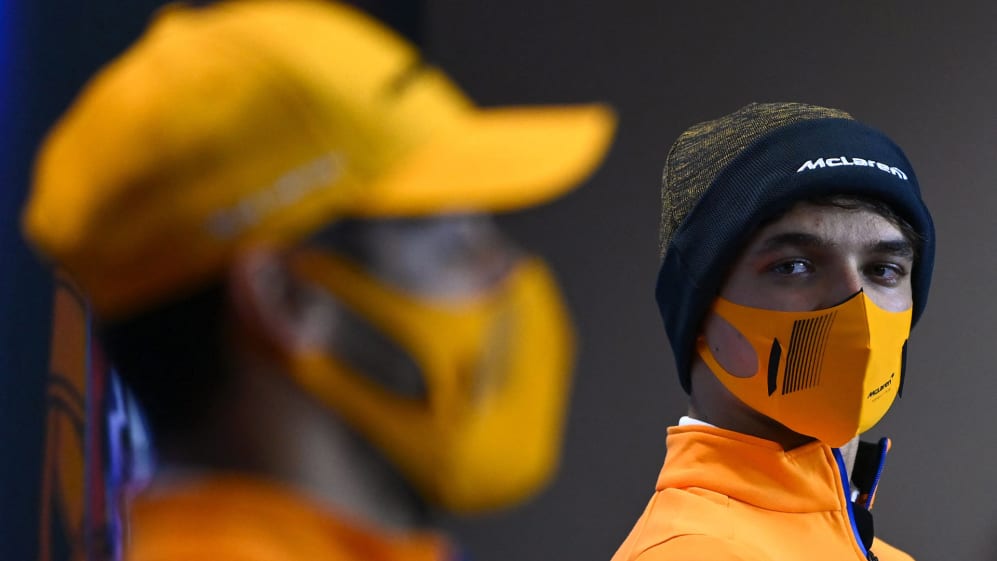 Earlier on this season, he signed a new contract at McLaren, on the back of some strong results, meaning he will stay at the team for the next few seasons. This is brilliant news for the team because, the longer the season is going on, the more he's looking like he could be a future champion – he's now showing all the attributes needed.
Where before he showed potential, but maybe, understandably given a lack of experience, a slight weakness or two – his race starts weren't fantastic in 2019, often costing him positions from decent qualifying performances, and his consistency wasn't as strong as he'd have liked last season – this season he is becoming more of a complete package and is the only driver to score points at every race.
READ MORE: Race Director Masi explains reasoning behind controversial penalties for Norris and Perez in Austria
Not only that, but he's also still in the fight for third in the championship with Sergio Perez and Valtteri Bottas – a sign of his superior consistency whilst those drivers in faster cars have struggled at times.
Possibly if McLaren and Norris can continue in this direction, his Austrian Grand Prix podium might not be quite the surprise result that Imola was. With Silverstone up next, home race for both team and driver, and a circuit that should suit them well, it's possible things can get even better.