Feature
How lessons from the past are helping Ferrari in their bid to start a new winning cycle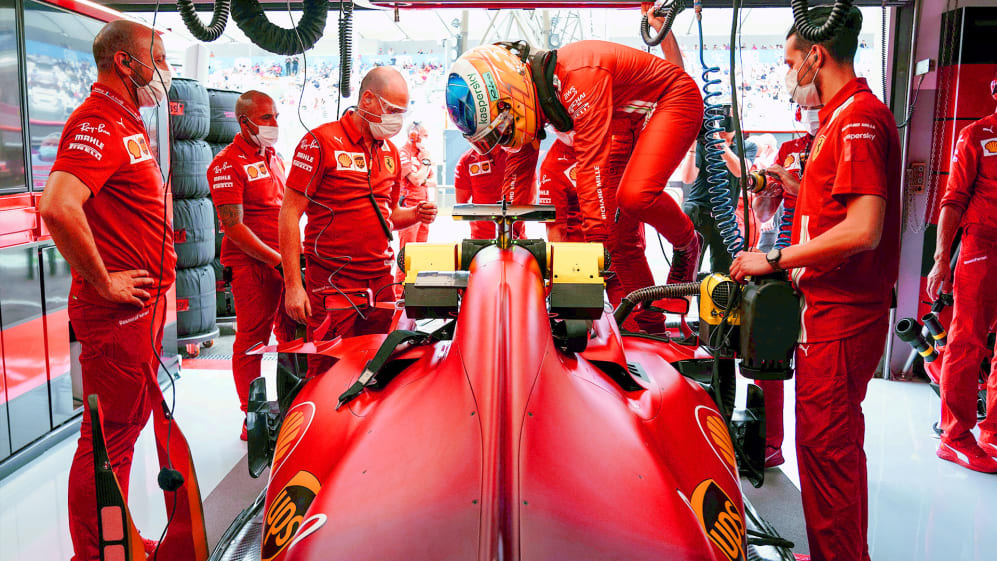 114 seconds. That's how far back the leading Ferrari finished behind the winner of last year's season-ending Abu Dhabi Grand Prix. It may not sound like much – but in F1 terms, it's a gulf. And one which falls well below the expectations of Ferrari, Formula 1's most famous team.
In years gone by, such a woeful performance – Ferrari ended up sixth in the constructors' championship in 2020, their worst showing for 40 years – would have resulted in the axe falling on senior management at Maranello. But this time, that did not happen. The strategy had changed.
It's no longer just about getting back to winning races or winning their first championship in 13 years for the Scuderia. They want a solid foundation to create a winning cycle, a sustained period where the team can challenge for the world championship, year in, year out, with a car that is a benchmark in all areas.
READ MORE: Ferrari have halved qualifying deficit and greatly increased pit stop consistency, according to Binotto
To do that, it takes time. Mattia Binotto has been in charge since 2019 and is now in his third campaign with the team. That might seem like a long time, but Mercedes needed three full seasons before they entered the mix to challenge for the title. And another year and a major regulation change – with the introduction of the turbo-hybrid-era engines – to win the title and go on their ongoing unbeaten run of seven double championships.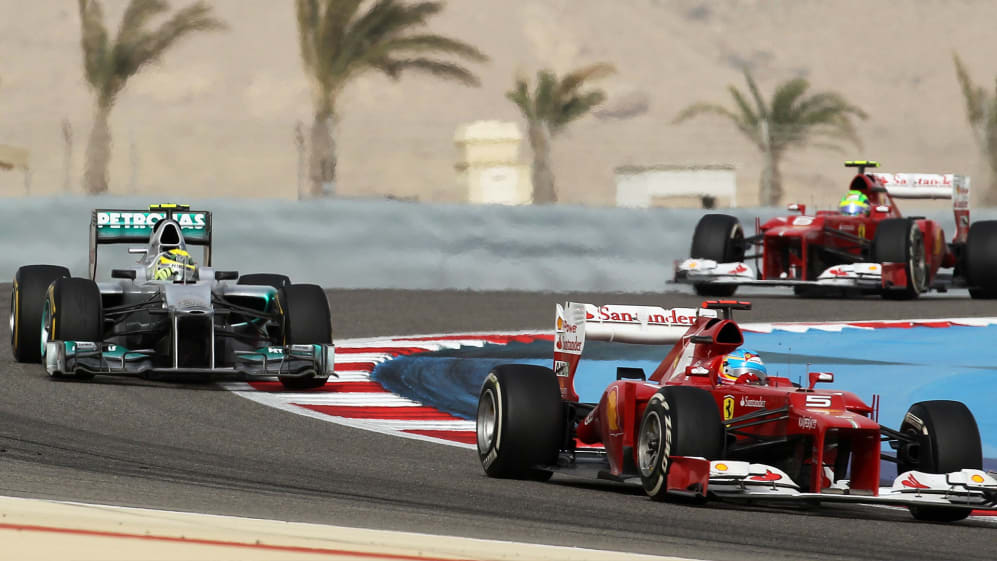 Red Bull needed four years before they competed for the title in 2009 – ending the year with the best car. They won their maiden championship the following season, in what was the start of four years of success.
The cycle before that belonged to Ferrari. After going on a recruitment drive that brought Michael Schumacher, Rory Byrne and Ross Brawn – having had new boss Jean Todt in charge since 1993 – the team started challenging for the title in 1997. They came close in 1998 and then won the constructors' in 1999. Five years of doubles followed.
WATCH: Check out the official trailer for SCHUMACHER, Netflix's new documentary on the seven-time champion
And while they were hit hard by a change in tyre regulations, which took them out of the title fight in 2005, they challenged again in 2006, won the drivers' and constructors' title in 2007 and the constructors' in 2008. They then challenged in 2010 and 2012, taking it to a decider in both those years. That is a 16-year period where, for the most part, Ferrari were in title contention. This is what Ferrari aspire to recreate.
But there is no silver bullet. They accept it will take time first to create the plan, then to implement it. To do this, you need support from up top. That Binotto is still in his job despite a slow start shows that Ferrari are giving him just that. He has their backing to build a team and a facility that will create stability – and constant progress.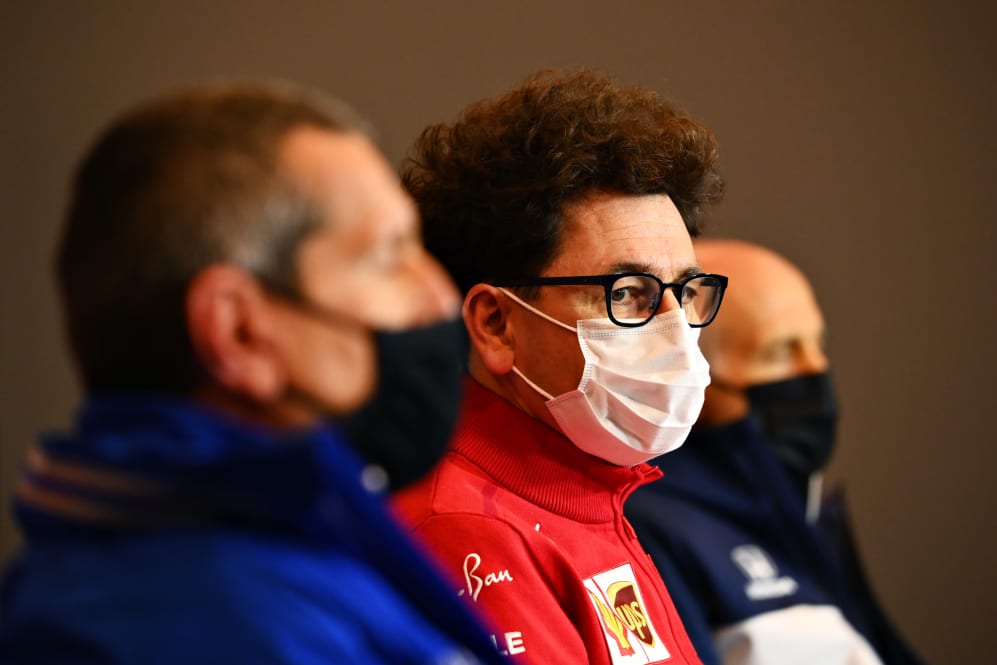 To build a new cycle, Ferrari have four clear targets – to be openminded, to eradicate the blame culture, for leaders to take responsibility and to work as a team. Binotto believes that it is no longer possible for one senior leader to run the team, as F1 teams have become so big, so technical.
You can't specialise in everything. Power must be devolved, managers need to take more responsibility. It is why Ferrari restructured their technical department into four pillars, with Enrico Cardile running the chassis department, Laurent Mekies the racing team, Enrico Gualtieri the power unit and Gianmaria Fulgenzi the supply chain, all reporting to Binotto.
READ MORE: Ferrari complete technical reorganisation ahead of 2021 season
For this strategy to be successful, those leaders must believe they have the support of the bosses to make the big decisions, without fear they will be fired if something goes wrong. They must feel empowered to maximise their expertise in that area of specialism. While many staff have been at the team for decades, many are young in new roles.
Binotto is one of them, 25 years in the team but only in his third year as the man in charge. Everyone needs to be given time for the new system to be put in place. That is what Binotto – whose leadership style carries an air of calmness and softness – is doing right now. He is changing a culture that has been in place for decades.
If we look at each problem as a single issue – rather than one big problem – solving each of them becomes achievable
"I can feel it," he says of the culture change when we chat. "I can see it. The fact we are fourth [now third] is encouraging. It is showing that while we were a team in a difficult situation, with most of the car frozen because of the regulations, we have been capable of addressing some of the issues. There is still a gap to the best, but not a gap that is one single problem. It's a sum of various aspects. If we look at each as a single issue – rather than one big problem – solving each of them becomes achievable."
Ferrari have accepted that the old way is no longer the right way in modern day Formula 1. Those who work at Maranello are fiercely loyal. It is why most stay for decades. It becomes a way of life. But that doesn't necessarily mean they are all in the right roles – or that they are enough for Ferrari to succeed. So aside from re-assigning jobs, Ferrari have recruited 30 people – in a mix of junior and senior engineering positions – from other teams over the last three years, without any fanfare.
READ MORE: Ferrari explain how they were able to cure tyre troubles – and what the compromise was
They have looked at where outsiders can add value and help develop this new culture. Once considered a pure Italian team, there are now 19 different nationalities at Maranello. And that recruitment, if they are the right person for the job, will be an ongoing process.
Binotto admits the team have made mistakes. He's not been afraid to admit that internally – and externally. The key is that they are trying to ensure they do not make the same mistake twice. After Charles Leclerc failed to make it out of Q1 in Monaco in 2019, when they misjudged the cut-off time, Ferrari put a system in place to ensure it doesn't happen again.
No one was slapped on the wrist, made fearful of losing their job. The same happened this year in Monaco, when Leclerc's qualifying crash caused a crack in a driveshaft hub that failed on his way to take up his pole spot on the grid. Ferrari have now changed the way they carry out those checks. Again, no one was fired. The problem was looked at rationally, and a solution for the future found. Then they moved on.
Binotto's way of managing is to foster a culture where everyone works better together, where everyone from the cleaner to the big boss feels included and part of the team. Speaking to those inside the team, after two years, it's starting to feel like that culture has taken a firm grip.
WATCH: Monaco misery to Silverstone silverware – The highs and lows of Leclerc's season so far
And the results are starting to show. They are third in the constructors' championship, level on points with McLaren, having already accrued more points than they did in the whole of last year. This is despite the car remaining very similar to that of last year and Ferrari putting in minimal development, with a greater focus on 2022.
"The team is improving," adds Binotto. "It's a matter of lessons learned. There are no silver bullets. The past years have been useful to us somehow to make progress. Last year was quite a disaster as a season, the worst in 40 years, but the team has remained united. That's the most important thing. The team is reacting in a bad and difficult situation and when that happens, you're making progress. We are simply seeing that progress. It is only the start, we are fully aware, but we are confident we can do better in the future."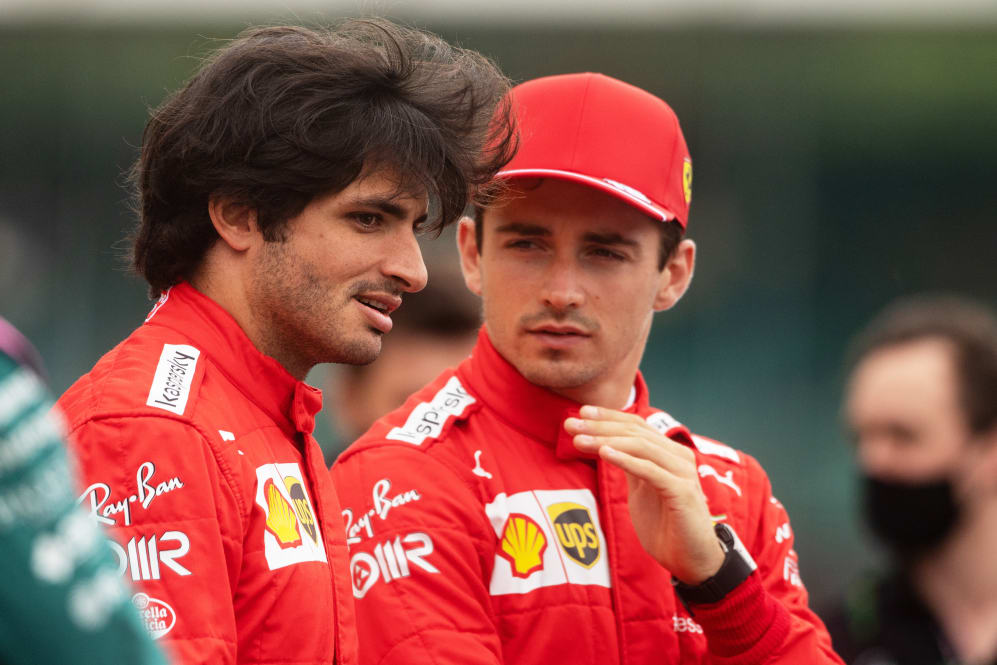 To achieve success, Ferrari have assessed what they consider to be the competitive advantage they need. A big part of that is drivers, with Ferrari ditching their strategy of needing experience in the cockpit and going for youth, through Charles Leclerc and Carlos Sainz. It's been a breath of fresh air, and on the basis of this season so far, it's working.
Not only is it motivating for the mechanics and engineers to see their hunger, and blossoming relationship, but ultimately, they are getting results, consistently getting the most out of the package. And that makes going into work each day, and working that extra hour, worth it.
READ MORE: Ferrari set for power boost in second half of the season with 'significant' engine upgrade
You can't succeed in F1 without a great facility, though. And Maranello is coming up to speed in that area. They've cured the wind tunnel correlation problems that harmed them in recent years and critically have a state-of-the-art simulator, which came online last month. Intriguingly, the simulator project was led by three long-time Maranello staffers who left the team to set up a company to create it. Ferrari then employed the trio to create it exclusively for them. In leaving, they had the freedom to be bold with their ideas, but with the support and resource from Ferrari to bring their dream to life.
Simulation is an area where Ferrari have long lagged behind. They realised this two years ago and set in motion a plan to rectify it. While it wasn't in place to develop the 2022 car for its launch next year, the calibration will be completed in time so that the in-season developments that will be rapidly required next year can be run on it.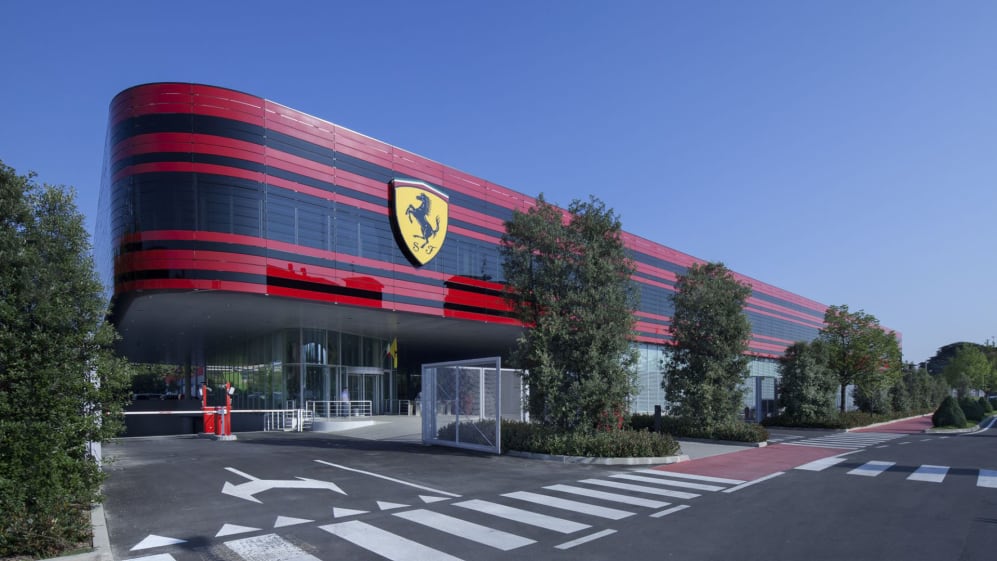 Much of Red Bull's success between 2010-2013 was down to their decision to invest heavily in simulation, in and around the rule change introduced in 2009. Ferrari knew the decision to spend big on simulation in 2019 wouldn't deliver an instant result and instead accepted that the first fruits would come four years later in 2023. But that would be worth it if it means the team could compete for the next decade at the front.
"Stability is key," said Binotto. "If you look at past, it's always been like that. If you've got time, you can prepare a strategic plan for the medium and long-term. You invest and try to create a team and create a culture to continuously improve. You can make a strong team that can deliver for a brand-new cycle. By looking at the past, this is the way it has always been."
READ MORE: Sainz says he'll be even stronger in second half of 2021 as he admits he's yet to maximise a weekend for Ferrari
Ferrari are looking at the past to move forward in the future. It's a bold move, which requires patience from the top, a commitment of resources and each individual member of the team to take ownership of their own area. It still might not work. And if it doesn't, it won't be for want of trying.
But they are applying a methodology that has worked for teams since Formula 1 began more than 70 years ago. And the rewards could be a new cycle that could make the Tifosi proud for many years to come.