Feature
How not one but two Magnussen incidents paved the way for Gasly's maiden win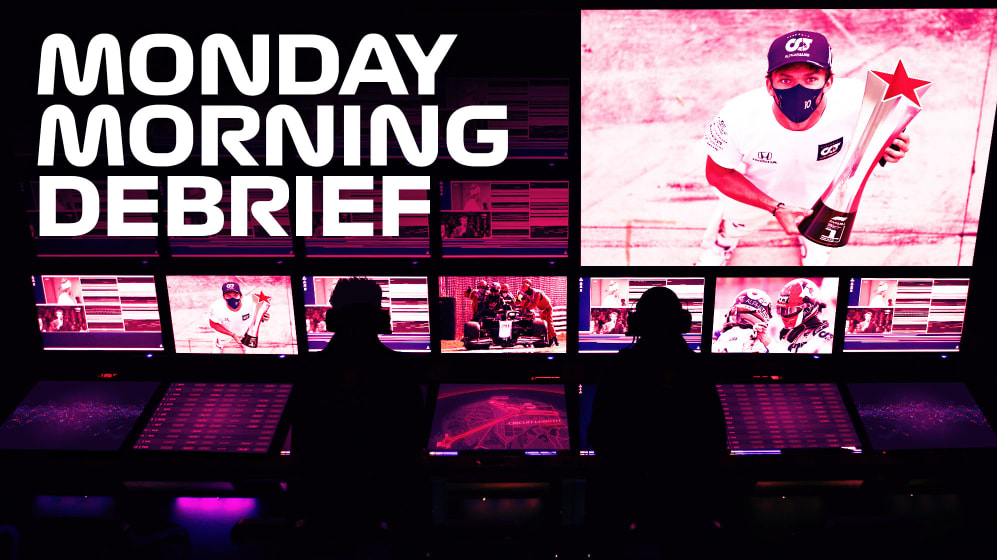 AlphaTauri's Pierre Gasly took an incredible maiden victory at the Italian Grand Prix. And yet without the intervention – or rather interventions – of Haas driver Kevin Magnussen it could have been another driver celebrating their first win in the sport, as Mark Hughes explains…
Kevin Magnussen inadvertently played two key roles in the startling maiden victory of Pierre Gasly.
Quite aside from Gasly's superb personal performance, the factors which locked the unusual circumstances of his race into place were to do with his early pit stop just before a Safety Car and subsequent red flag. That combination jumped him from 10th place to third, which was the foundation of his victory drive.
READ MORE: Gasly beats Sainz to maiden win in Monza thriller, as Hamilton recovers to P7 after penalty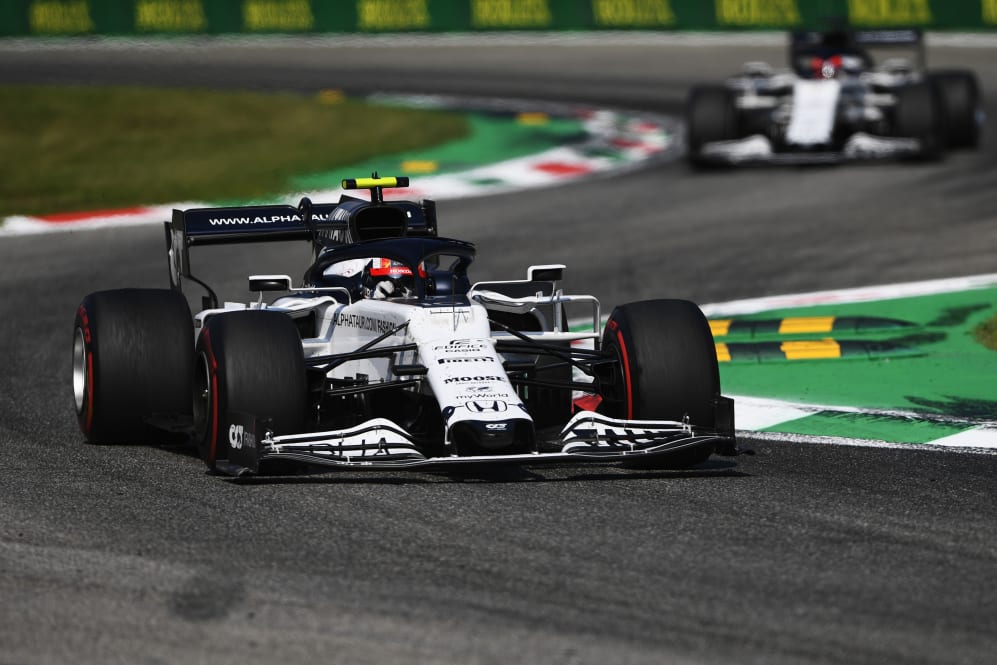 But he'd only been pitted so early to resolve the conflict between his strategy and that of his closely-following, hard-tyred team mate Daniil Kvyat. The reason they were on different strategies was that Gasly had qualified for Q3, and was therefore obliged to start the race on the soft tyres used in Q2, whereas Kvyat had failed to make the Q3 cut-off by a tenth of a second and therefore had free tyre choice. Without Kvyat pressuring the team into moving Gasly aside, it's unlikely he'd have been pitted so early. In which case he wouldn't have won the race.
So what has all that got to do with Magnussen? A lot. Once in qualifying and again in the race.
READ MORE: 'I was sideways in every corner' – thrilled Gasly explains how he fended off Sainz to seal Monza win
Qualifying
The big dilemma for qualifying was how to position yourself for the tow. Hooked up perfectly, it can be worth 0.7s. But that involves the combination of a perfect preparation lap for the brakes and tyres, together with being the perfect distance behind the car in front – a combination that was made almost impossible to achieve as the pack was tending to leave the pits as a group, each trying to get a tow, the resultant traffic compromising tyre and brake preparation.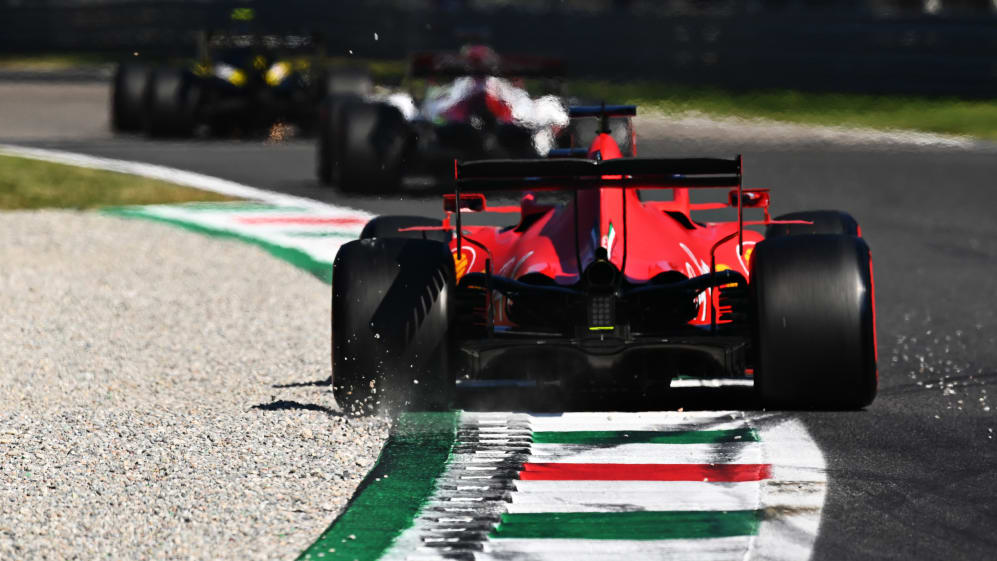 The AlphaTauris had finished fifth and seventh fastest in Q1 but now it was the closing stages of Q2 and everything to play for. They left together, Kvyat ahead. Gasly would get the tow from his team mate, with Daniil left to pick it up from whomever he could latch onto as they left the pits – Magnussen, as it turned out.
Kvyat was positioned perfectly behind the Haas and set a very strong first sector time. Magnussen, without the benefit of a tow, was going all-out and attacking hard. "I knew that if I got a perfect lap in we could probably beat Raikkonen," said K Mag, "so I tried to go for it… We were either going to be 15th, or potentially 14th, we had nothing really to lose."
WATCH: Slipstreaming chaos in qualifying at Monza
Going through Lesmo 2, K Mag simply overdid it, took on too aggressive an entry speed for the Haas to stick – and off he slid for a wild ride through the gravel trap. He rejoined just as Kvyat was exiting the corner. That valuable tow down to Ascari and from there to the Parabolica was no longer available for Kvyat as he flashed past the slowed Haas. That was the difference between getting through and not. Gasly, benefitting from Kvyat's tow, went through sixth-fastest. Kvyat was only 11th. Without the Magnussen incident, he'd have surely made it into Q3 and would have been obliged to start on the softs.
Race
Gasly and Kvyat had run line-astern from the beginning of the race, but from around Lap 15 Gasly's soft compound C4 tyres were beginning to fade. Kvyat's hard compound C2s were doing just fine – and Kvyat was being held up behind his team mate. He repeatedly urged the team to move Gasly aside – and this was very much a factor in the Lap 19 timing of Gasly's stop. The perfect time, as would later become evident.
Because just seconds before Gasly pitted, Magnussen rolled the Haas to a silent stop on the inside of Parabolica. Something inside the power unit had broken. Because there wasn't a suitable gap to pull the car into, the only alternative was for the marshals to push the car to the pit lane nearby. To give the marshals protection, the Safety Car was deployed and the pit lane closed.
AS IT HAPPENED - Formula 1 Gran Premio Heineken d'Italia 2020
That set into motion a chain of events that turned out perfectly for Gasly. With Mercedes not realising the pit lane was closed, they pitted the race-leading Lewis Hamilton, thereby earning a stop/go penalty that took him out of the reckoning.
READ MORE: Hamilton accepts responsibility for race-wrecking pit stop error
The others (apart from Antonio Giovinazzi, who made the same error as Hamilton) then made their stops, still under the Safety Car, as the pit lane was opened. Charles Leclerc then crashed heavily, causing the race to be red-flagged just as Gasly's early stop had vaulted him all the way up to third – which would be his grid slot for the restarted race. Which was the foundation for his victory drive. It was a superb performance but in circumstances put in place by those two pieces of Magnussen misfortune.
It was as if Magnussen had been the chosen tool for Gasly's destiny last weekend.