Hulkenberg confirms talks with F1 teams over full-time 2021 return as he waits on Perez news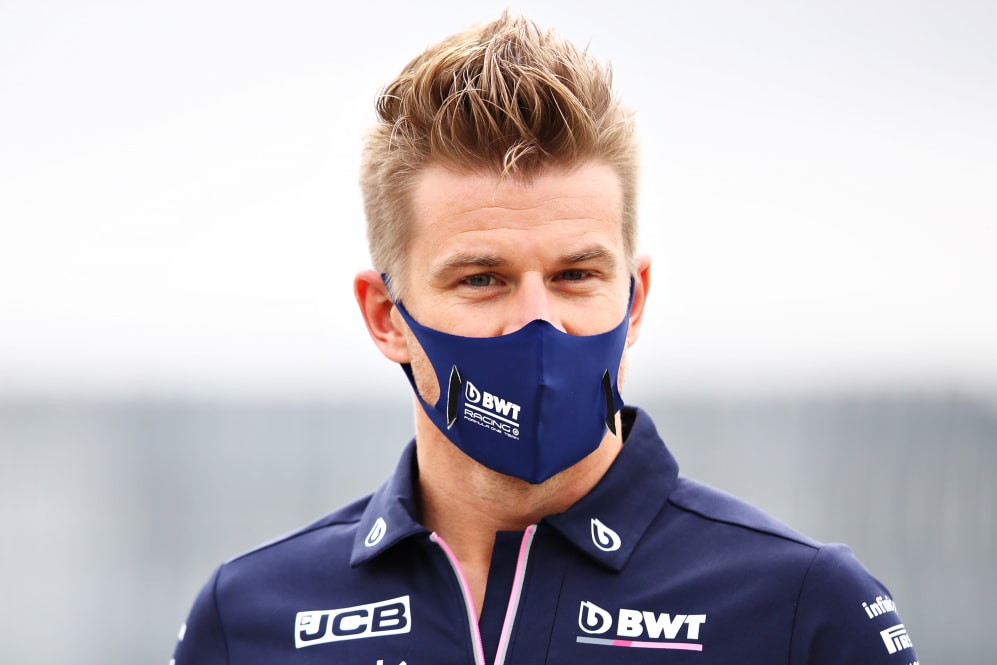 It hasn't exactly been a fairytale return to F1 for ex-Renault and Force India racer Nico Hulkenberg as he stepped in for Sergio Perez last weekend. Not only was he retired from the race before it had begun, but there's now a chance that Perez could return for this weekend's 70th Anniversary Grand Prix. Hulkenberg isn't ready to call it quits, however, as he revealed on Thursday that he's already spoken to team principals around the paddock about a return in 2021.
Perez could be back in the Racing Point car for the race this weekend if he produces a negative Covid test. If not, Hulkenberg will have a chance to compete in his second Grand Prix weekend of the season, and this time he will be hoping it's not as heartbreaking for him as the British Grand Prix, where his car was pulled back into the garage before the race even started.
READ MORE: Valtteri Bottas signs new deal to drive for Mercedes in 2021
If he doesn't get to race this weekend at Silverstone, Hulkenberg said it would be: "somewhat disappointing after having been back in the car and getting a taste of it.
"It was clear that I would come in as a temporary replacement for Checo [Perez] and not knowing if it's one race, two races or what, so obviously he's the main driver and whenever he's good to race again he will be back," he added.
I've been in contact with quite a few people from the Formula 1 industry and team principals
After eight months on the sidelines of F1 after leaving Renault at the end of last season, Hulkenberg added that he is still actively searching for a return to what he called the "pinnacle" of motorsport as it celebrates the 70th Anniversary this weekend.
"To be frank, I've been in contact with quite a few people from the Formula 1 industry and team principals, because we all know each other. Some are just some casual chats, and some about the future subject," he said.
READ MORE: New kerb and tyre barrier added at Silverstone after late tyre drama and Kvyat crash in British GP
"I'm definitely in discussions and talks there but nothing concrete to say yet there. I guess it's still a matter of a couple of weeks before things will get a bit more concrete and firm. If not Formula 1? To be honest, that is not so clear in my mind either. I think I'll take one step at a time and see how things roll and see how they go in a couple of weeks' time.
"Since I discovered F1 racing when I was 7 years old it has always been my dream – I looked up to this, aspired to come here. It's the pinnacle of motor racing basically: the best teams, the best engineers, the best drivers in the world coming to compete here. And it's a fantastic sport and environment and really fun to be part of."
READ MORE: ANALYSIS: 6 key questions about Bottas' new Mercedes deal answered
Seats could be available at Alfa Romeo, AlphaTauri, Racing Point, Haas, and perhaps even Red Bull in 2021 as those five squads haven't firmed up their future plans. For now, Hulkenberg is focused on preparing for his second Grand Prix of the 2020 season, and waiting to discover the results of Perez's upcoming Covid tests.