Feature
ANALYSIS: 6 key questions about Bottas' new Mercedes deal answered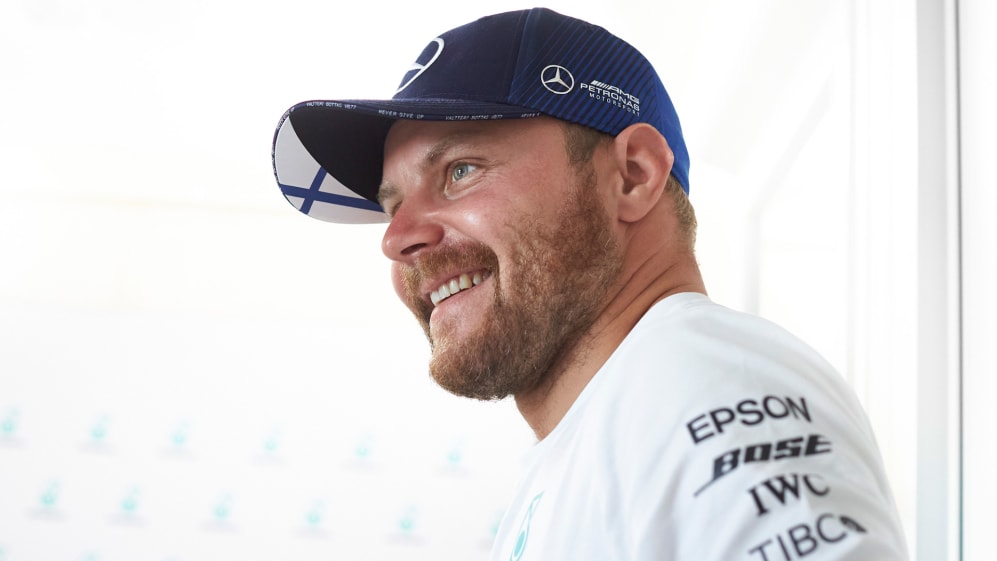 It's as you were for Valtteri Bottas, with news the Finn will stay at Mercedes for a fifth consecutive season after penning a fresh one-year deal. We answer the key questions following the announcement…
1. How did the deal come about?
At pre-season testing, Valtteri Bottas said he wanted to tie up his new contract with Mercedes as early as possible in 2020, describing negotiations as "distraction" that could potentially stop him performing at his best on track.
And while it was only last month that the Finn started proper talks to iron out the nitty gritty with Mercedes boss Toto Wolff, both sides had long known that they were keen to continue the relationship, which is why, midway through last month, Bottas said there was 'no big rush'.
READ MORE: TRENDING TOPICS: Will Hulkenberg race again, and 5 more talking points ahead of the 70th Anniversary GP
He knew with near certainty he would be staying, Wolff having already told him that Sebastian Vettel wouldn't be taking his place, nor would George Russell, and therefore it was simply a case of agreeing the final details.
That happened early this month, with talks of the deal quick and reasonably painless, paving the way for an announcement at Silverstone on Thursday. Incidentally, that was the second-earliest he has signed a fresh Mercedes deal, having confirmed contract renewals on September 13 in 2017, July 20 in 2018 and August 29 in 2019.
2. Why did Mercedes choose Bottas?
When Lewis Hamilton wasn't on form in the season-opener in Austria, Bottas was on point and scooped victory. When Hamilton picked it up in the next two races, Bottas did close to the next best possible result, with second and third. At Silverstone last weekend, he would have been second, too, had it not been for a deflating tyre.
He is delivering 100% of what Mercedes need from him.
READ MORE: A closer look at how strategy and cornering speeds played their part in the dramatic Silverstone finale
The Finn has been integral to their successive constructors' championships, gets on well with Hamilton by being competitive and offering a threat but not riling him up and getting under his skin, and mostly delivers when required.
Ultimately, then, signing Bottas for another season – on the assumption Hamilton will also renew – is a no brainer.
3. Why is it a one-year deal?
That has been Mercedes' style with Bottas' contracts since he joined in 2017. The Finn will be used to it, having had one-year deals from the moment he signed on the dotted line to race for Williams in 2013.
It's not ideal, of course, and Bottas pushed for a longer-term deal. But he knew that if all that was offered was a one-year extension, with an option team-side to extend for 2022, he had to take it – they do, after all, have the best car in Formula 1, and that'll almost certainly be the case next year as well. And as is natural, there was some discussion over salary, with Bottas having admitted that Wolff can "be a pain in the ass" sometimes "when you speak about contract numbers".
READ MORE: FORM GUIDE: Can Mercedes make it five wins out of five at the 70th Anniversary GP?
For Mercedes, they keep Bottas motivated as a one-year deal means he needs to keep delivering if he is to retain his seat. He cannot afford to have any low periods of form.
With this arrangement, the Silver Arrows have flexibility with that second seat, meaning they can keep Bottas again for 2022 if he keeps delivering the goods or let him go and make way for George Russell, who they rate highly, or Esteban Ocon – both of whom belong to the Mercedes stable of junior drivers.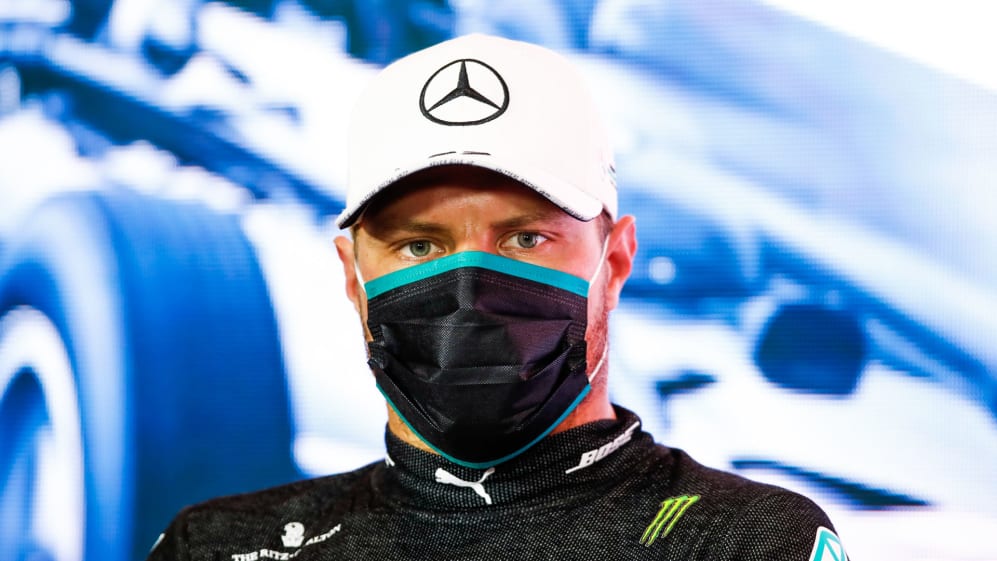 4. Did Mercedes ever look seriously elsewhere to fill the seat?
Not really. Wolff has always asserted that his priority was to keep Hamilton and Bottas, and given the way they have worked together and had a seamless relationship that has been the polar opposite of Hamilton-Nico Rosberg, it's not a surprise.
READ MORE: F1 TRACKS: Listen to the 70th anniversary takeover playlist - as selected by you!
Of course, there were discussions with Russell, to assure him that he remains part of their plans in the future, and Wolff was very respectful of Vettel – admitting earlier this year that Mercedes needed to consider a swoop for the four-time world champion – when the German was linked to the seat, but the reality was that retaining the status quo was always the goal.
5. Would Hamilton have had any sway in the decision?
Hamilton is a focal part of Mercedes, and thus Wolff and the management will always listen to his opinion, but the reality is he won't have had any sway in the decision as to who filled the second seat, not least because he has yet to commit to the team himself.
Mercedes have a good thing going right now and they will know that Hamilton gets on well with Bottas, and performs at his highest level without disruption when they are a pairing, so that will have figured in their thinking.
READ MORE: Ex-Force India driver Di Resta on standby as McLaren reserve for 70th Anniversary GP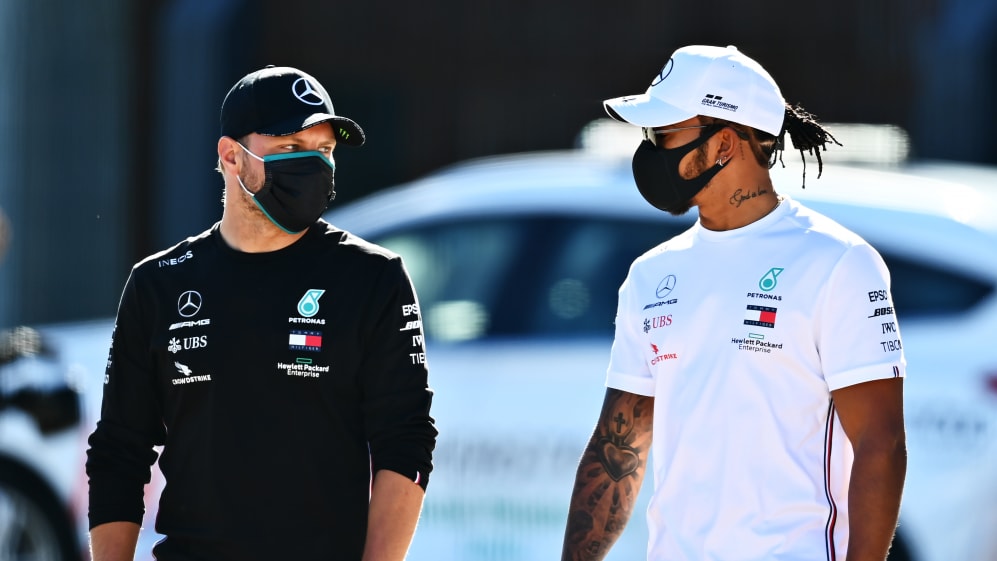 6. Does this mean anything for Hamilton's new deal?
Now that the Bottas deal is done, Wolff can focus his attention on getting Hamilton to put pen to paper. The reigning world champion's contract is more complicated, perhaps the most complicated on the grid, given he has various personal deals and demands on his time outside of the track.
Hamilton said last weekend that the Covid lockdown gave him a renewed energy to perhaps go longer in Formula 1, adding he is aiming to race on in F1 for at least three more years.
READ MORE: DATA ANALYSIS: How impressive was Hamilton's performance on three wheels?
Unlike Bottas, he won't be discussing a one-year deal, but something longer-term, most likely for that period of time, which will take him up to the end of 2023, which, incidentally, is when Max Verstappen's arrangement with Red Bull expires.
It seems that there haven't been any proper talks yet between Mercedes and Hamilton, but both sides are very relaxed about it. The feeling is they just haven't had the time to sit down and discuss the contract – and when they do, while there is plenty to talk about, it seems to be a question of when, not if.