Hulkenberg - Not driving in F1 is 'going to be a shock'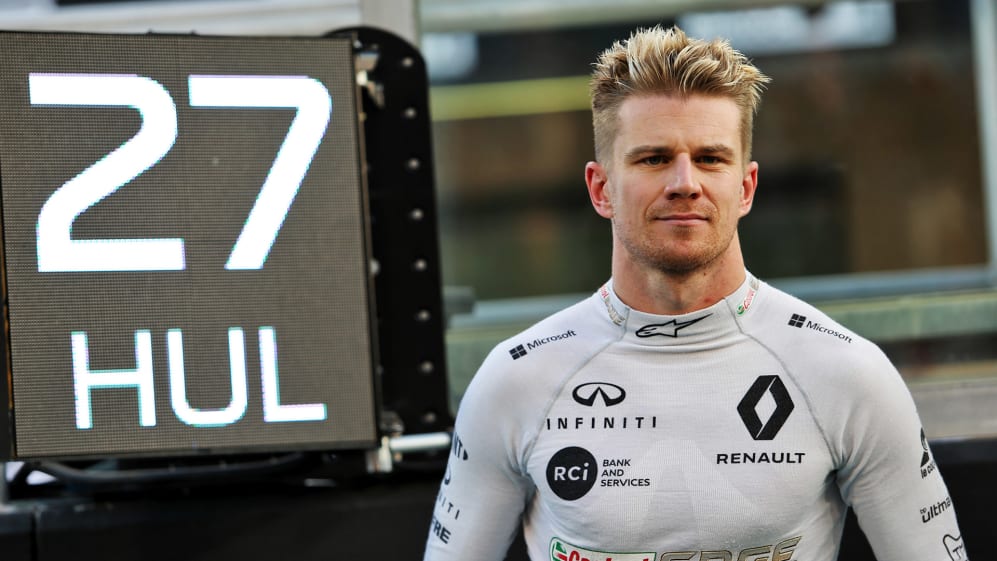 After 10 years and 177 Grands Prix, it was tschuss, not auf wiedersehen from Nico Hulkenberg as he bowed out of Formula 1 at the end of the 2019 season in Abu Dhabi.
The 32-year-old German meant that it's quite likely he won't return to F1, having not had his contract with Renault renewed for 2020 – which left him wistful at the Yas Marina finale.
"It's going to be a shock," said Hulkenberg, who has been replaced by Esteban Ocon at Renault.
READ MORE: The Top 10 F1 drivers of 2019 - as chosen by the drivers
"Since I've been seven I've been in this racing world, environment. [I've] always aimed for Formula 1 from seven pretty much, which is when you start to think and memorise stuff – so it's been [my whole] life.
"[I've been] here for 10 years and now it's going to be a break or a cut, so it is going to be a shock to the system. But in a way that's exciting for me: see how I cope with that, see where my interest goes and what happens here. It's exciting itself, that fact."
Making way for Ocon, Hulkenberg left Renault after three seasons with the Anglo-French team. Before that he raced for Force India (now Racing Point), Sauber, and Williams – with whom he made his debut in 2010. Asked whether it was 'goodbye' or 'see you again' to F1 in Abu Dhabi, he chose the former.
READ MORE: Why Hulkenberg has no regrets as he bids 'farewell for now' to F1
"It's tschuss for now for me, that's what I've said, what I feel. I mean nobody knows in the future if there is an opportunity or not. I think nobody can foresee the future but I don't know. It is fine, it is what it is and I can live with it and move on."
The privilege and feat of being one of the most experienced F1 drivers ever wasn't lost on Hulkenberg, who was asked what he'd take away from the sport.
"It's been a big part of my life. I've taken away 177 races after Sunday, experienced that, which only a very small number of people in the world can say.
READ MORE: Ocon delighted to be back after first Renault test
"I grew up in racing and then in Formula 1, when you come in as a young adult. It's a sport, it's a business, it's so many things at once.
"And to grow up in here is quite special and unique. I've learned a lot from a lot of people, made friends – who I think I'll be friends with beyond the paddock and beyond racing - so a lot [to take away]," he concluded.