Hamilton reveals what he said to Verstappen in post-Silverstone phone call – and why he'd try same overtake again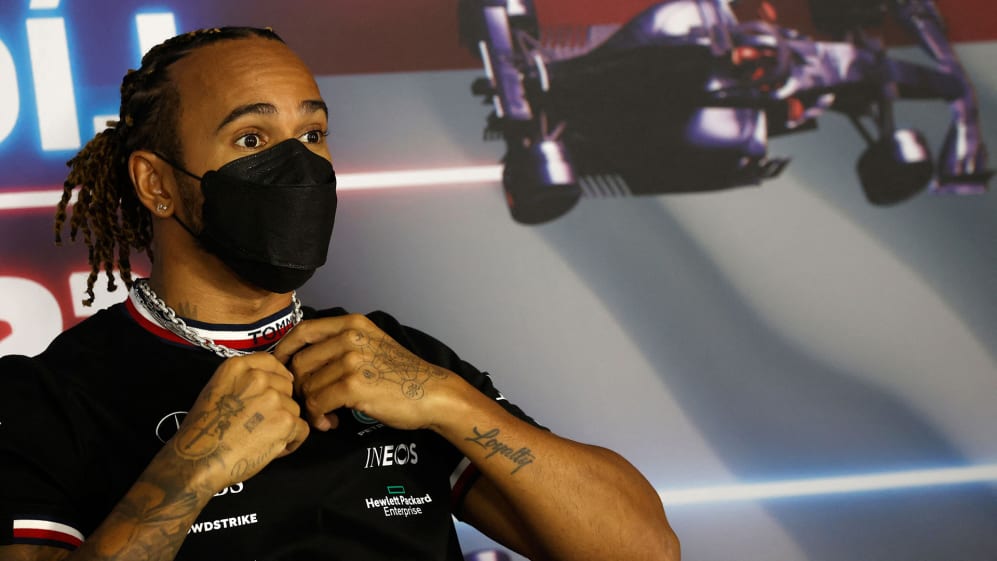 Lewis Hamilton has revealed that he called Max Verstappen after their controversial clash at Silverstone – and again defended his part in the incident, insisting that if the same situation arose again at the same corner, he'd tackle a wheel-to-wheel battle there in exactly the same way.
After the British GP collision that saw him taken to hospital for precautionary checks, Verstappen slammed Hamilton's post-race celebrations as "disrespectful" and "unsportsmanlike" on social media and ahead of this weekend's Hungarian Grand Prix, he doubled-down on the criticism – but added that the Briton had called him after the Silverstone race to clear the air.
Verstappen has his say on Silverstone clash – including the penalty, Hamilton phone call and Mercedes' celebrations
Hamilton, asked if he had a response to the Red Bull driver's comments, said: "I did give Max a call just to check if he's OK and let him know the respect is still there. Obviously he's perhaps not reciprocated, but that's OK.
"As I said in the last race I really was not aware. I was not made aware; I saw on the screen that he had got out of the car and looked OK and then I was told he was fine. So I was not aware until the media conference afterwards that he visited the hospital.
"I mean I don't believe our behaviour was disrespectful," continued the Mercedes driver, "but as I said it's one thing knowing and then celebrating what happened and there's one thing not knowing and celebrating. As I said, I wasn't aware.
"But it's my home Grand Prix. And we worked incredibly hard for god knows how long to get a result like that, and what a monumental moment it was for us to experience the whole home crowd being there for the first time [since 2019].
READ MORE: 'I don't feel 40' says birthday boy Alonso, as Vettel hails rival as one of the greatest talents in F1 history
"It wasn't like an intentional celebration; it was just the joy of seeing so many people and so many people celebrating, being together, that's the national emotion. I'm not going to hide my emotions. And it was an amazing feeling to see so many people," he concluded.
Before the Hungarian Grand Prix, Hamilton sits eight points behind Verstappen, while Mercedes are four points behind Red Bull.