'I don't see him being a Fernando Alonso' says Horner as he discusses Verstappen's future in F1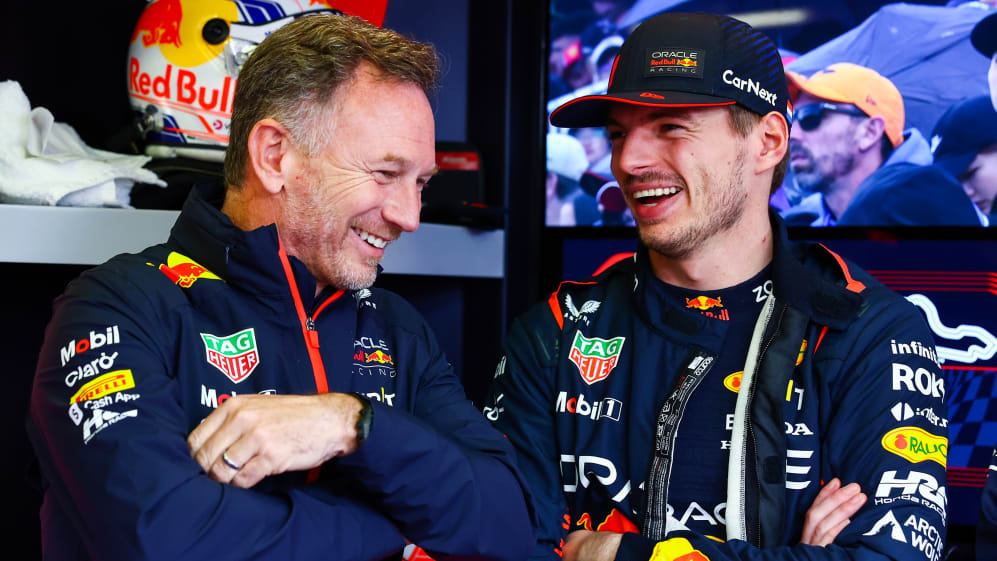 Red Bull Team Principal Christian Horner does not expect Max Verstappen to follow in the footsteps of fellow double world champion Fernando Alonso by racing into his 40s, admitting he does not know how long his passion for racing will keep the Dutch driver in the sport.
Verstappen made his debut in 2015 for Toro Rosso at just 17-years old – making him the youngest driver to start an F1 Grand Prix – and, now aged 25, the Dutch driver is already in his ninth season in Formula 1. That makes him the sixth most experienced driver on the grid alongside his former team mate Carlos Sainz and Kevin Magnussen.
READ MORE: Horner says 'total cultural change' in F1 makes it much harder for Red Bull to retain superiority
Speaking to Sky Sports earlier this month, when asked if he feared whether Verstappen – whose contract expires in 2028 – would suffer a burnout at some point in his career, Horner said: "Max is his own man, and he is very strong in his opinions and his outlook on what he wants to do with his life.
"I don't see him being a Fernando Alonso and still racing at 41 or 42 years of age, or maybe not in Formula 1. But what his love and passion is, is racing, and if he is not racing on track at the moment, he is driving in the virtual world.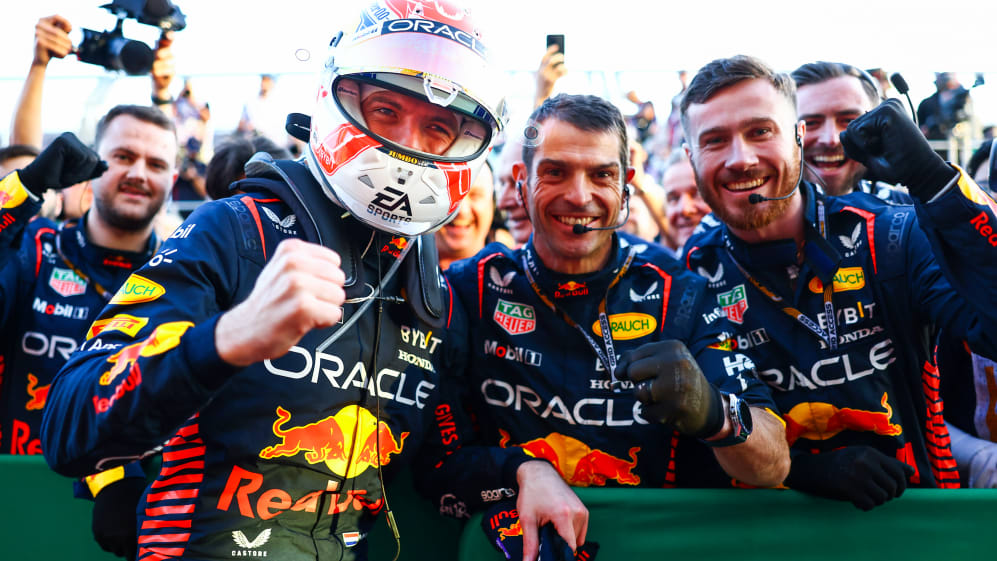 "He is driving GT cars for fun, and his passion is just driving and racing, and while that burns within him, he is going to keep going. But how long that burns for? It's each individual's own journey [and] they've got to find that out for themselves."
READ MORE: Horner addresses speculation over Newey's future as he insists tech guru will be at Red Bull 'for many years to come'
Presently, Verstappen and Red Bull have made fast starts to their respective title defences, as they both currently sit at the top of both championships – with Verstappen having won two out of three races this season, in Bahrain and Melbourne.
With Sergio Perez having also won in Saudi Arabia, the performance of Red Bull's RB19 has most certainly caught the eye of their competitors, with Mercedes' Lewis Hamilton going so far as to say "that's the fastest car I've seen compared to the rest."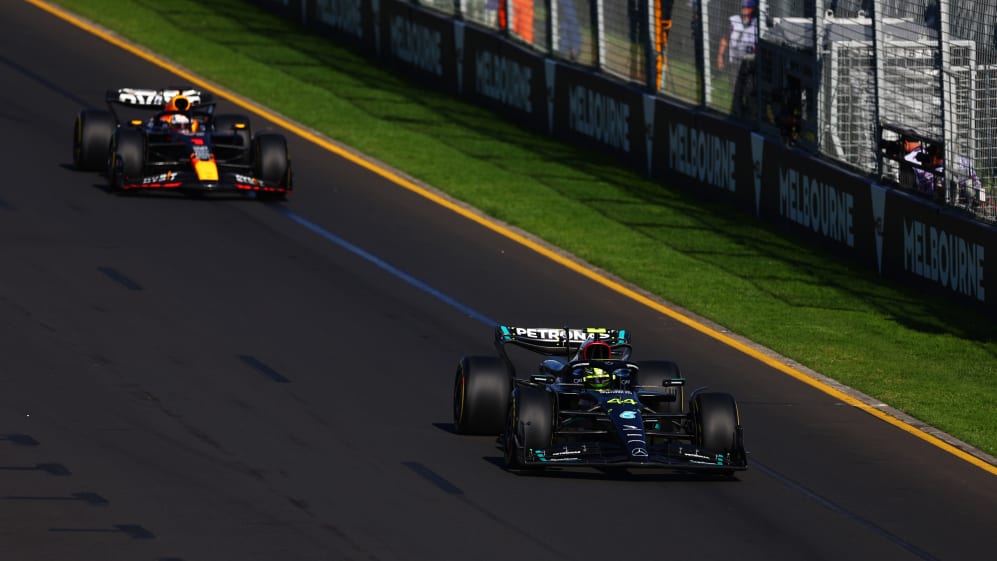 Asked for his thoughts on Hamilton's comments ahead of the Australian Grand Prix, Horner responded: "Well, it's obviously very flattering, particularly considering some of the cars that Lewis has driven in recent history, but, you know, we've got a great car.
READ MORE: Horner responds to Russell's suggestion that Red Bull are sandbagging with their RB19
"I mean, RB19 is a fantastic starting point for the season for us and to have achieved two 1-2 finishes in the first two races is more than we could have ever expected coming into this season.
"But we're conscious it's a very long season. There's still 21 races to go, and six Sprint races, and we're conscious that big updates are coming for others in coming weeks as we head back to Europe. So, there's still a lot to do and an awfully long way to go."