Feature
Ricciardo on his F1 racing return, leaving those McLaren struggles behind and coming back from the summer break stronger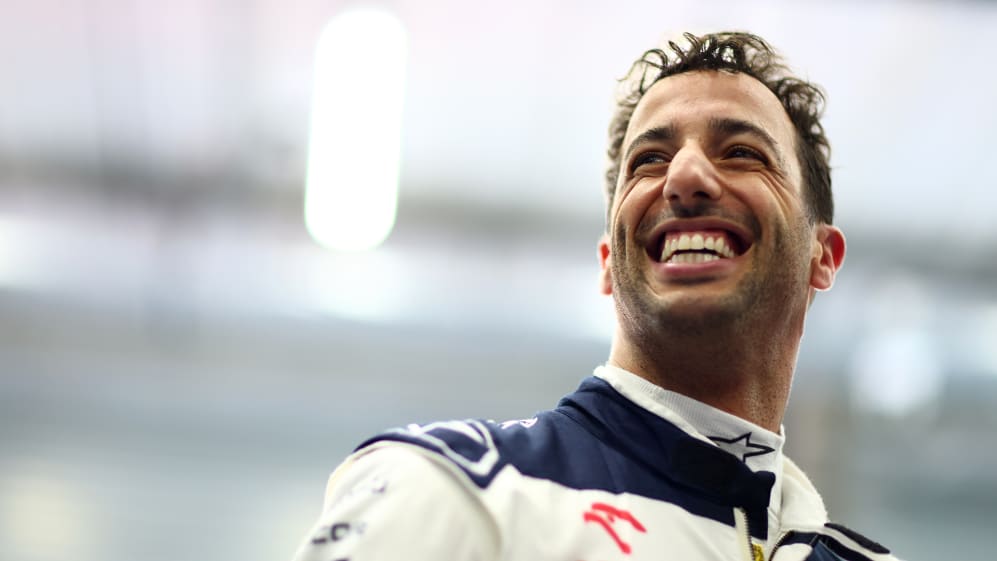 Daniel Ricciardo made headlines just before the summer shutdown as he sensationally returned to the F1 grid with AlphaTauri, taking the place of the axed Nyck de Vries alongside Yuki Tsunoda. Fresh from that comeback, the Australian met with the media to reflect on his performance and ponder what's to come…
"I thought you would have forgotten about me already!" Ricciardo grinned to the gathered journalists as he sat down for his Thursday press session at the Belgian Grand Prix, a week on from getting back in the saddle in Hungary and delivering an assured performance.
READ MORE: Ricciardo says he's 'fallen in love' with F1 again as he admits Red Bull return is his 'dream'
Only half a year earlier had Ricciardo stepped away from front-line F1 action, splitting with McLaren after two challenging seasons and heading back 'home' to Red Bull, where he took on simulator and marketing duties and, crucially, had some time to think about what would be next.
But as the year went on, two crucial factors came together and paved the way for an earlier-than-planned racing return: the first, Ricciardo getting his mojo back, in the words of Red Bull team boss Christian Horner; and the second, company chiefs losing patience over De Vries as the AlphaTauri rookie struggled to deliver the form that had netted him a full-time F1 seat in the first place.
As Ricciardo's first – and impressive – real-life run in the RB19 at Silverstone came to a close, the deal had been done. Having missed just 10 races, the Australian was drafted back into action at the Hungaroring with sister team AlphaTauri, an operation he previously represented in their Toro Rosso days and one in need of an experienced driver to move them off the foot of the F1 standings.
Despite his aforementioned performance struggles at McLaren, which prompted Horner to comment that "I didn't recognise the Daniel of the last couple of years", and despite having no prior experience of the AT04 chassis, the Ricciardo on show in Budapest was confident from the outset.
DRIVER MARKET: Williams, Haas, Ricciardo and more – Lawrence Barretto on how the grid is shaping up for 2024
With a host of pre-weekend interviews behind him, and some preliminary discussions with his engineers in the bank, Ricciardo out-qualified Tsunoda – contesting his third season with AlphaTauri – at the first time of asking, placing a very solid 13th on the grid and setting up the prospect of a challenge for valuable points.
While that aspiration effectively came undone during the first lap, when he was rear-ended by Alfa Romeo driver Zhou Guanyu and pushed into the back of Esteban Ocon's Alpine, Ricciardo ploughed on to make the chequered flag and extract plenty of positives from his first weekend back in action.
"I definitely made a point to enjoy it all," he says of the event. "Even the media day… There was a lot. I think I joked it's like I'd just won a world championship, there was so much interest. But it was something that… You kind of just have to soak it all up and enjoy it.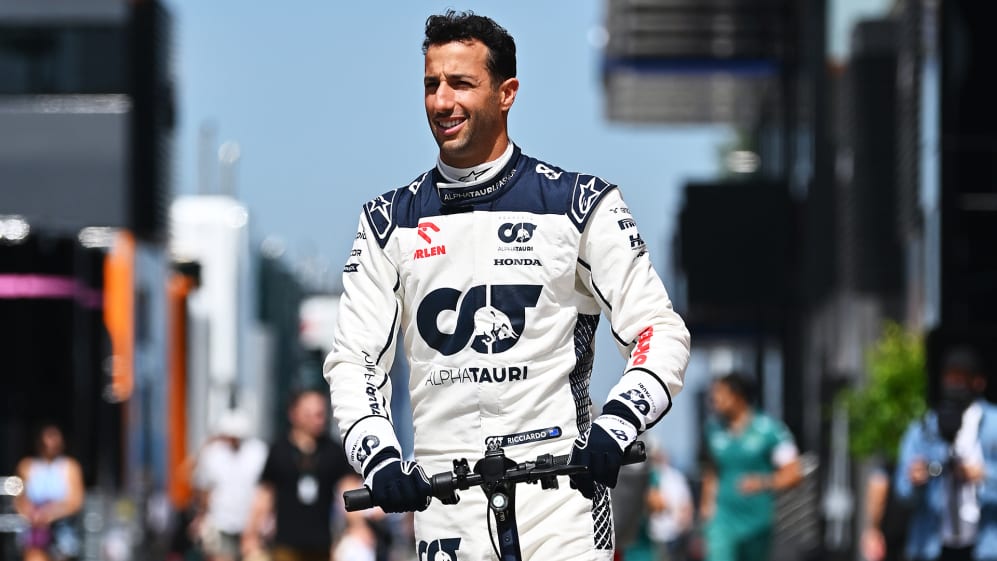 "I think the weekend as a whole went well. Monday I was kind of knackered, so I was very low key and just reflected on it. I think the main thing was… Yes, I was happy with my performance, but I was happy about the way I was kind of going racing again.
"The weekend, as chaotic as it felt, I really enjoyed it. I felt like everything was under control. It was busy but it wasn't too much, even me just managing things more. I don't know, it was a more enjoyable experience than I guess I'd probably found myself in more often in the last year or so, and that was really important.
MONDAY MORNING DEBRIEF: No points but plenty of positives from Ricciardo's first race back
"I kind of joked, I qualified 13th and finished 13th, but I felt a lot happier than that would show and I think that's important. A lot of the time we're driven so much about the result and our happiness is dictated on if we get a podium or not, but to be happy with not even points is I think the way I want to go racing now."
Ricciardo is under no illusions that there will be hurdles to overcome as his comeback progresses, with AlphaTauri's package one of the slowest on the 2023 grid, and a host of different circuits – bringing a host of different set-up demands – coming up over the second half of the season, but the early signs are promising.
Having admitted shortly after leaving McLaren that he "couldn't really grasp" his struggles with the Woking squad's machinery, Ricciardo's early laps in the AT04 gave him a feeling that, while it may not be the most competitive car as things stand, it is one that he can work with.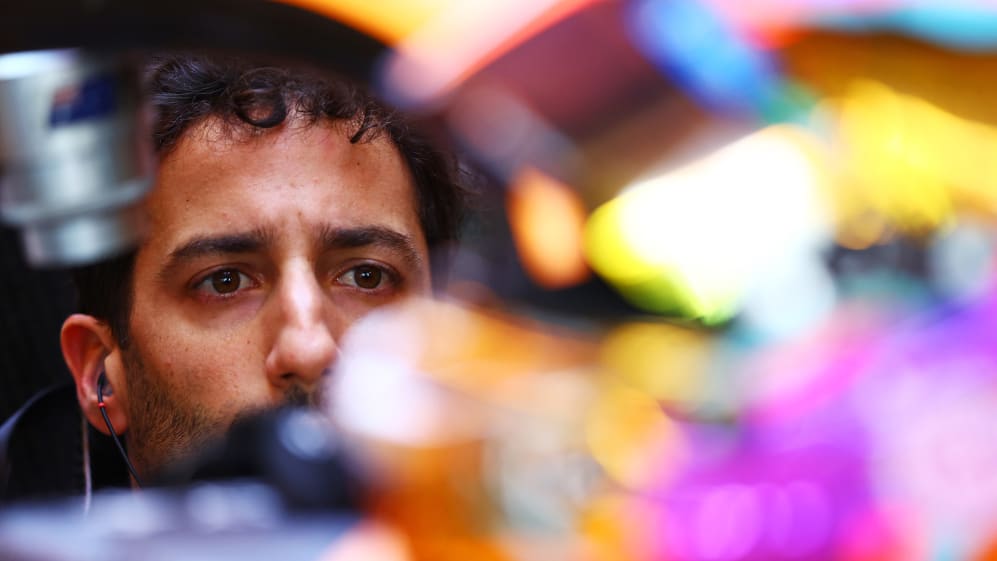 "I know there's still going to be more for me to learn with the car," he comments. "Even the race [in Hungary], we hadn't done many long runs, but the long runs before Sunday, I was probably a little bit behind and still learning a little bit about the car with fuel and as the tyres got old.
"Coming into the race, I still thought it was going to be tricky. I think each stint I did got better and better. I think if I can keep learning… I think naturally it will happen with more time in the car and working with the engineers – I hope it gets better. Obviously better and better doesn't mean we'll eventually be winning races by October, but just to really keep learning and feeling comfortable.
HALF TERM REPORT: AlphaTauri – Can a mid-season driver change lift them off the bottom of the table?
"I think the good thing was, FP1, we did one lap before the rain came… I actually didn't even get the lap because the red flag came, but I pretty much did one lap, and already I felt like I already kind of had a good feeling of the car, so I immediately drew some confidence from it. Although it's not got the grip of the Red Bull, it still kind of gave me enough feeling to know maybe what I can and can't do with it.
"I expect still some maybe challenges along the way, but the first impression was that it did give me a little bit more of a familiar feeling. That was also important, because I was hoping to feel something like that."
One thing is for certain, while pushing to feel as comfortable as he can behind the wheel of the 2023-spec AlphaTauri, Ricciardo will not be drilling down to the minutia he and McLaren experienced in 2021 and 2022.
"No disrespect, but I don't want to get into that detail ever again," Ricciardo laughs, as he offers up some more insight into the differences between the car he is now driving and the MCL35M and MCL36 he previously piloted. "I think even through year one at McLaren, kind of at the summer break, I'd learned that we're probably going too much [into the details] and we need to change the approach a little bit.
"It was all in everybody's best interests, trying to make it work, but I felt like I came to a realisation that wasn't working for me. We still probably did too much in hindsight, but again, maybe that works for another driver. It is what it is.
READ MORE: Ricciardo credits former Red Bull race engineer for helping him rediscover his best form
"There were definitely things [in Hungary] I worked on, and Yuki was a good reference, especially coming out of the box, little bits of driving and kind of where the car could be on the limit in some areas of the track. There were certainly things that the engineers were showing me and saying, 'OK, I think you can probably do this here and improve that there'.
"There was some learning to be had but I think also they wanted to see how I drive the car and kind of go from there. I was improving where I knew I could, but they were kind of just letting me drive it naturally and see where that ended up, and that was cool."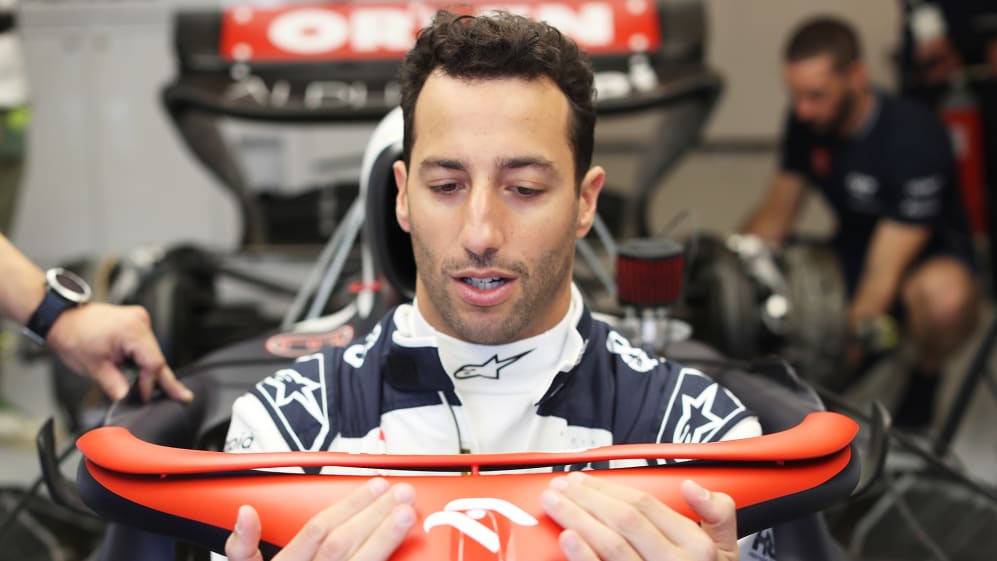 Ricciardo's second stint with AlphaTauri marks a full circle moment. While that initial spell in 2012 and 2013 (when the outfit were known as Toro Rosso) came as a youngster vying to prove himself and cement his place in F1, he is now one of the most experienced drivers in the field with almost 250 starts to his name.
As the season wears on, Ricciardo hopes that wealth of experience – which also covers time with Red Bull and Renault and includes eight wins and 32 podium finishes – will give AlphaTauri a much-needed boost as they look to work their way through a lean spell.
BUXTON: Could Ricciardo's racing return be the first step back to a seat at Red Bull?
Having finished sixth in the constructors' standings just two years ago, the Faenza squad slumped to ninth in 2022 and are now, as mentioned, at the bottom of the order with just three points from 12 races.
"I think the experience [I have] is certainly something," he says of the impact he can have on the team. "I know obviously for the most part… It's been mostly younger drivers. To have not only someone who's been in the sport for this long but also driven [with] other teams, it just probably gets them thinking a little bit more about things.
"I'm going to try and, I guess, probably maybe get them to think a little bit more outside the box in some areas. Naturally, from my experience, it might get them thinking in other ways. But also I need to see what this car likes and all of that.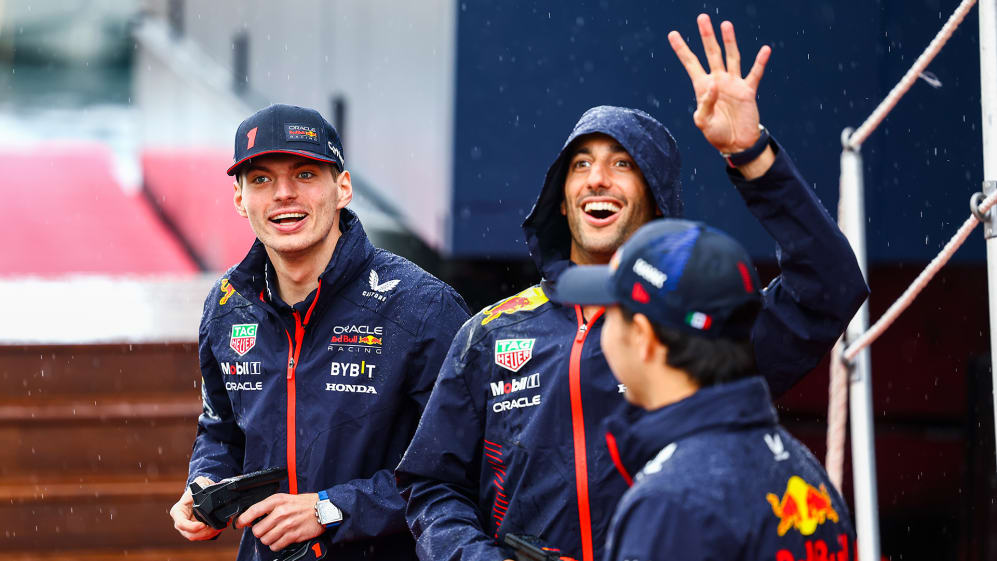 "I felt they were definitely excited to have me and also hear what I had to say in the briefings and that. I tried not to hog the microphone, if you know what I mean, because I also don't want to dish out 100 things on the first weekend.
"I felt like there was certainly some curiosity about what I feel, what I felt before and how they can learn and build, because relatively it's still a small team. Trying to implement some things is going to be fun."
ANALYSIS: How Ricciardo got a second chance with stunning AlphaTauri return
With two races down, the next test for driver and team will be the Dutch Grand Prix at Zandvoort, a tight, twisty venue that brings a completely different set of characteristics to the Spa-Francorchamps track raced on last time out.
While he impressed in the Sprint, coming close to reaching SQ3 and finishing just a couple of places outside the points, Ricciardo could not translate that performance into the Grand Prix itself – coming home 16th while team mate Tsunoda grabbed the final point.
Nonetheless, Ricciardo was already full of confidence that he will emerge from the summer break stronger than he entered it, having vowed to spend plenty of time in the gym and bring his physical fitness up to the same level of his renewed mental state.
"I say play catch up… In terms of from a physical standpoint, because obviously my race fitness isn't what all the other drivers' is," he explains of his summer plan. "Probably the one thing I was happiest about was how I felt after the race [in Hungary], I actually felt a lot better than I thought I was going to feel.
"Of course, I can always be better, so I'm going to use… When shutdown is on, use that just to train. Of course, try and enjoy a little bit of a holiday, but I've had a holiday for six months! Zandvoort's very physical as well, it's very hard on the neck that one, it's fast and whatever.
READ MORE: 'I never wanted him to leave!' – Verstappen gives his take on potential future reunion with Ricciardo at Red Bull
"I think if I'm physically in shape, then I think kind of mentally and everything it feels easier coming into a weekend, and there's [fewer] questions to be answered."
While the dust has settled on his comeback, plenty of eyes are still set to be looking in Ricciardo's direction as the second half of the season unfolds. Only time will tell if he can make the most of this second chance and edge his way back to that "dream" Red Bull race seat.