Podcast
'I fuel off negative criticism' says Stroll, as he hits back at doubters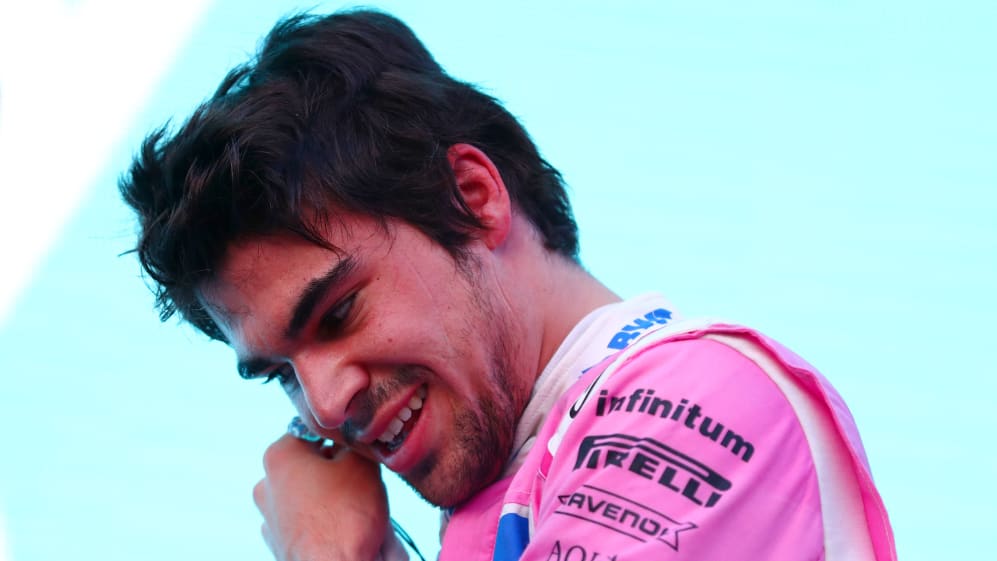 Lance Stroll may have both an F1 and junior formula record as good as, if not better than, a number of drivers on the current grid. But the Canadian is still forced to bat away critics who say he's only in the sport because of family money – negative criticism which, according to Stroll, he's learned to turn into a "fuel" to make him a better driver.
Stroll was an Italian Formula 4, European Formula 3 and Toyota Racing Series champion before stepping up to Formula 1 with Williams as an 18-year-old in 2017, with the Canadian having notched up a pole position and two podiums in his career to date.
But despite that, as Stroll admits on the latest episode of Formula 1's Beyond The Grid podcast, the presence throughout his racing career of his billionaire father Lawrence – owner of his current Racing Point team – has always meant Stroll was judged on things other than his on-track performances.
BUXTON: Why Lance Stroll is not getting the credit he deserves – and why he should be
"It's always been like that since day one because of where I come from and my background," Stroll tells Beyond The Grid host Tom Clarkson. "There's a lot of people that, I guess, probably hope that I don't do so well and hope that I fail – and that's okay. Everyone is entitled to have their own opinion.
"At the end of the day I just do my talking on the track. I won those championships leading up to Formula 1: Formula 4, Formula 3, the Toyota Racing Series in New Zealand. And in Formula 1, I've been on the podium, I've been on pole and had many good races.
"My consistency hasn't been the best," he adds, "I'm aware of that, that's something that I'm still working on; the last couple of years, I definitely think that my consistency can be better, and there was a year at Williams when I was in a pretty bad car, so that was a tough year for me.
"But I've proven as well in Formula 1 that I deserve to be here. And it's always going to be the same, I've recognised that. When you do bad, people start talking bad, and when you do well, everyone's right there, everyone wants a piece of the pie. It's all part of the circus."
WATCH: 'I'm loving it' – Stroll on his 2020 season, and his dreams of becoming world champion
Still just 22 years old, Stroll remains young to be dealing with the kind of criticism he receives in some corners of both the media and social media. But according to the Canadian, in his four seasons in the sport so far, he's learnt to relish the opportunity to prove people wrong.
WATCH: From Lance Stroll to Sebastian Vettel – F1's top 10 youngest pole-sitters
"I love it, I fuel off of it, for sure," he says. "If you don't fuel off the criticism and you dwell on it, it eats you up inside, so I think I've learnt to kind of embrace it and use it as like energy, to prove people wrong. And I love that, I think that that's powerful to use it as fuel. But I've always said to myself I'll just do the talking on track."
Hear more from Lance Stroll, including his thoughts on his new Aston Martin team mate Sebastian Vettel and why his 2020 season has fallen short of his high expectations, on Beyond The Grid. Listen in the player above, or tune in via Spotify, Apple Podcasts, or your favourite podcasting platform.