Feature
BUXTON: Why Lance Stroll is not getting the credit he deserves - but why he should be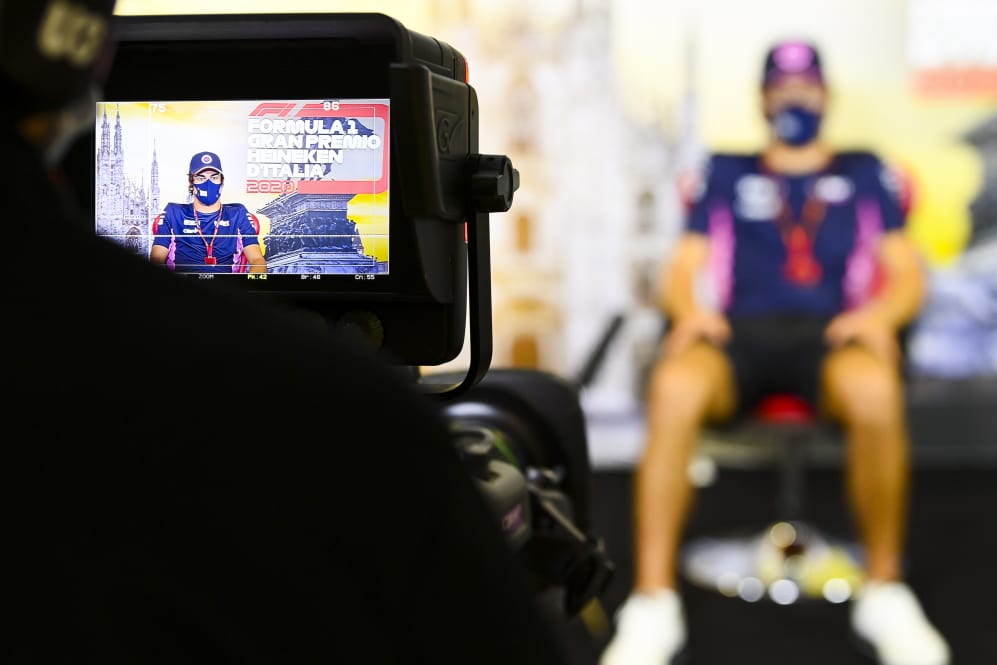 By the time the Formula 1 circus arrived at the majestic Mugello circuit in Tuscany last weekend, the emotional high of Monza was still extending a warm embrace around the paddock. Pierre Gasly's phoenix-like performance at the end of his year from hell had made him the toast of his peers and a global sporting headline-maker, while Carlos Sainz was feted for an outstanding drive which was widely held as being equally as deserving of that maiden win. While kismet had given the day to Pierre, Carlos' time was coming.
That podium, as all podiums of course, featured three racers. Yet the final member of the triumvirate barely registered a mention. A smattering of post-race stories and cursory remarks thereafter melted into the grey of perceived mediocrity come media day at Mugello. Whether it was a win lost, a podium gained through chance or the impression his team mate would have done better, there were few positive words for Lance Stroll.
There rarely are.
And it's a shame. Because he's doing a great job.
READ MORE: Missing out on victory 'stings' says Stroll, despite sealing second F1 podium at Monza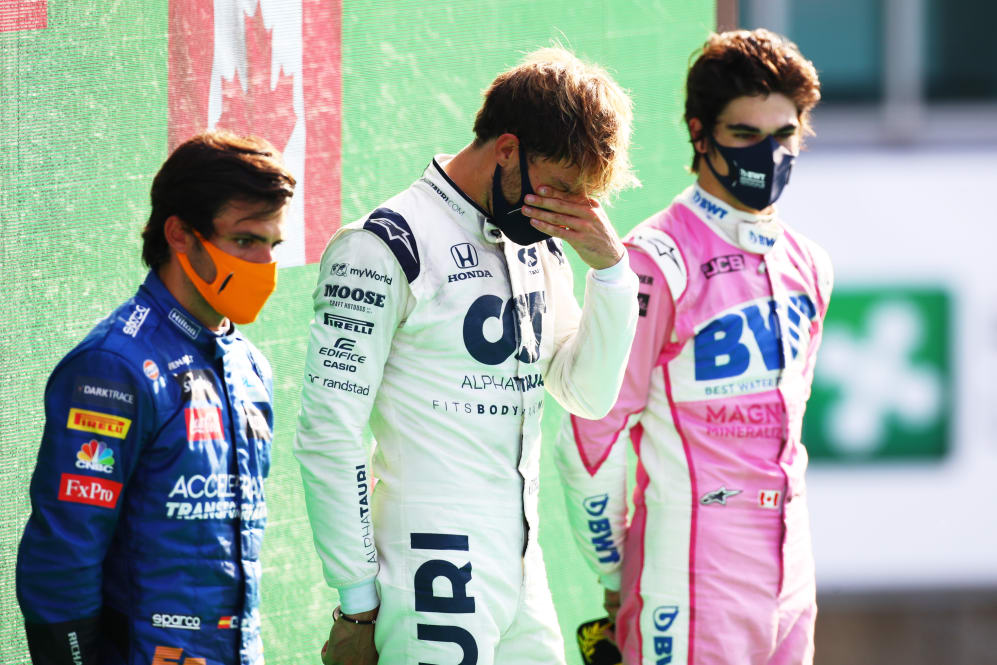 A case of perception
The stats this year are pretty simple. He's contested 9 races and had 2 mechanical DNFs. From the 7 races he's finished he's amassed 57 points. Sergio Perez has contested and finished 7 races as well, but has amassed only 44 points. Yet it's not Lance who's perceived to be doing the better job of the two.
READ MORE: 'Emotional' Stroll sad to see Perez go, but excited by prospect of Vettel as team mate
Why?
If I'm being brutally honest, he doesn't make life easy for himself. We know drivers don't like doing interviews, we know it's boring and repetitive, but those moments in front of a camera are an opportunity for that sportsperson to connect with their fans around the world. To enthuse and engage and excite.
When someone seems to spend their time trying desperately to end the interview with as short and disinterested a set of responses as possible, then you're not left with a full palette of colours with which to paint a better picture.
Lance's media time would normally be the opportunity for him to start to reverse the negative perceptions of him, and yet by appearing bored he merely serves to reinforce the opinion that he either isn't really interested or considers it all a bit beneath him.
Beginnings
One of the things Racing Point were most looking forward to about working with Lance was seeing just how good he could be when they released him from the cotton wool in which he'd been wrapped in his first two years in Formula 1.
When Lance arrived at Williams he had his own engineer who'd mentored him on his entire path in single-seaters. Not just anyone, though. Luca Baldisseri, who'd overseen Michael Schumacher's glory days at Ferrari. When Force India morphed into Racing Point and it became clear that Lance would be headed to Silverstone, what became apparent from the outset was that he was going to have to stand on his own feet. There would be no space for Baldisseri.
READ MORE: The Secret Life of… Lance Stroll – from 2017
The team was also excited about Lance's arrival because from the GPS data they'd accumulated over his time in F1 they knew how fast he was, and how much potential remained untapped. Far from Lance being thrust on them as an annoying part of the team's new ownership, they were genuinely looking forward to working with him.
Again, what's somehow got lost in the conversation is that Lance is and always has been a highly-regarded driver. He won the Italian F4 title aged 15 at the first attempt. He won the European F3 crown aged 17. He made his F1 debut at 17. Scored a podium in his rookie season. Got on the front row at Monza in a Williams.
Yet none of that seems to matter to those whose opinion of him is formed not because of what he's done but because of how he's done it. Or rather, how he's afforded to do it.
Lawrence Stroll isn't the first rich racing dad to fund his kid's career. He won't be the last. Lance Stroll isn't the first driver to reach F1 due to a significant amount of investment going to the team as a result. And he won't be the last.
READ MORE: ANALYSIS – How and why Vettel committed his F1 future to Aston Martin
Nobody races in junior categories for free. Everyone needs backing from somewhere. If Lawrence Stroll had never had a son, I'd wager given his love of racing he'd have chosen at some point to have sponsored a team or invested in a young racing talent. That he had a son who loved racing as much as he did, and who turned out to be a tidy peddler to boot simply seems good fortune.
But it's important to remember in all of this that Lawrence Stroll is a businessman. You don't become a billionaire by making rash decisions based on emotion. So Lawrence's decision to invest in PREMA – the team with which Lance won his junior titles - made sense from a business perspective. His sponsorship of Williams was made on the proviso he could sublet the space on the car he had bought, thus paying for his son's seat. And the purchase of Force India and the establishment of the Racing Point F1 Team gave Lawrence the opportunity to fulfil a lifelong dream at cut price. He's a businessman, first and foremost.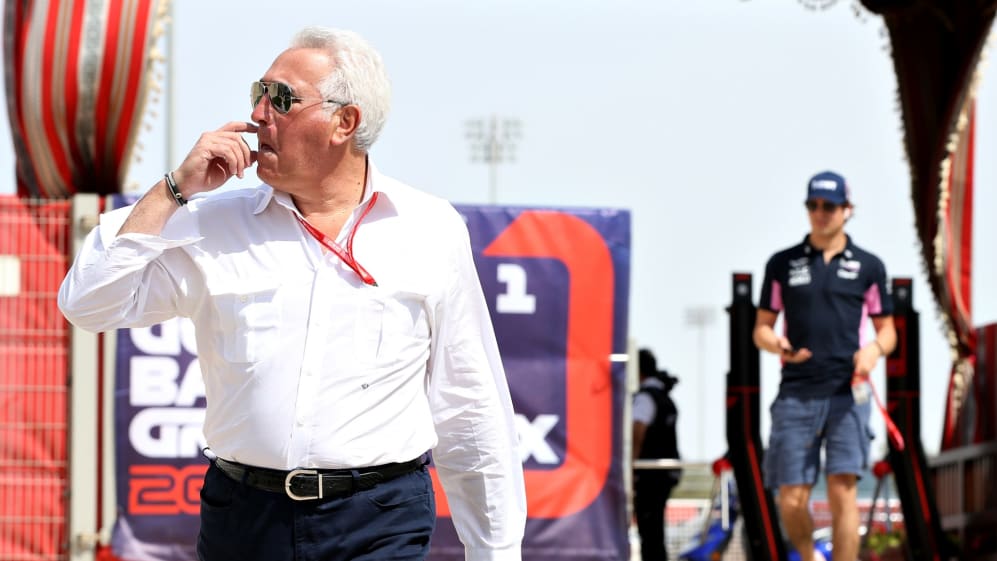 But the impression is that Lawrence bought his kid a racing team. And as wrong an assumption as that actually is, it's the kind of thing that isn't easy to shake.
Part of me questions if having his Dad as his boss has actually served to draw some of the fun out of it for him, in effect having reinforced every negative perception he'd tried so hard to fight against for so many years.
And yet, in the aftermath of his Monza podium and his moment of celebration, came the news that in 2021 he will have the greatest chance of his career for people to finally give him the credit many believe he's due. If he can compete favourably against a four-time world champion, who then could deny his genuine class?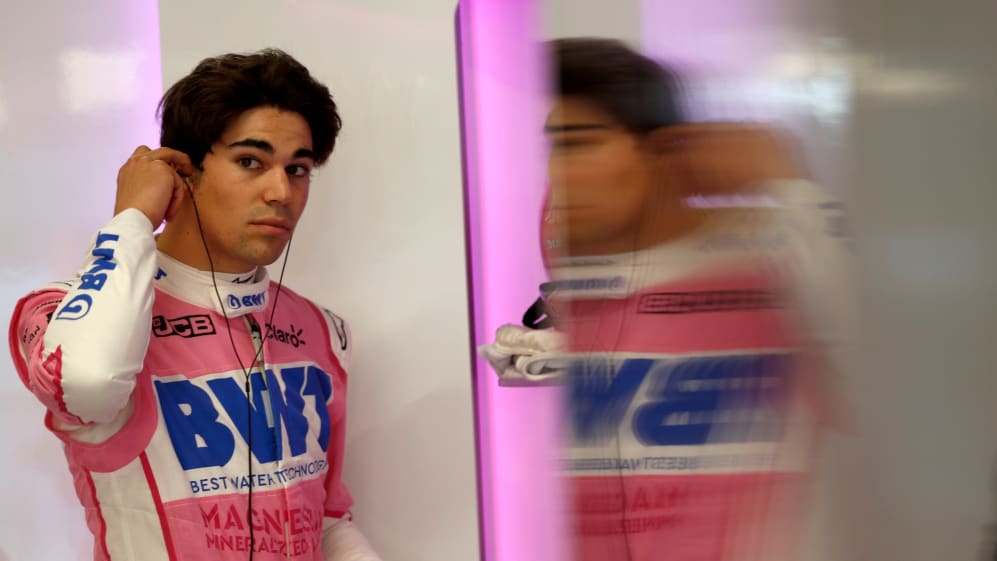 Unseen dedication
Racing Point have taken to Lance warmly. They've been impressed with how strong his race starts are in particular, how brave and aggressive he is in racing conditions and in his overtaking and how dedicated he's been in spending time in the simulator, always seeking to find ways to improve and to learn.
He's improved his qualifying in both the level of his performances and his consistency and, so the team say, has taken a huge leap in his understanding of the tyres and maintaining a competitive race pace.
READ MORE: The Mugello updates that show Racing Point's RP20 is moving away from its Mercedes W10 inspiration
If he's to prove a threat to Vettel, he does however have some way to go. He needs to improve the manner in which he adapts to the differing driving and set-up requirements that each track presents, and he has to get a better read on tyres and car set-up… those same doubts the press had drawn from his technical interview answers, seemingly proving a thorn in his side still.
Yet even if he does succeed, even if he out-scores Perez in 2020 and takes the fight to Sebastian Vettel, will he ever truly get the recognition he deserves?
Frankly, I hope so. I first met Lance as he embarked on his first steps into single-seaters at the Florida Winter Series in 2014. We were team mates of a sort, a seat having been made available at each event for a member of the press. Over the week we spent together I discovered a genuinely nice kid, supportive of his boys in the garage, funny, engaging, cheeky… a bloody hard worker, whip-sharp in debrief and devastatingly fast on track.
That same kid bounded over and gave me a huge hug after his first podium in Baku, the joy shining out of him.
I miss that Lance. I hope we get to see him smiling more often again. I hope he gets the credit he deserves.
READ MORE: BUXTON – Why I'm already excited about Ricciardo joining McLaren in 2021