'I loved it' – Leclerc raring to go for next two Sprints of 2021 after format debuts at Silverstone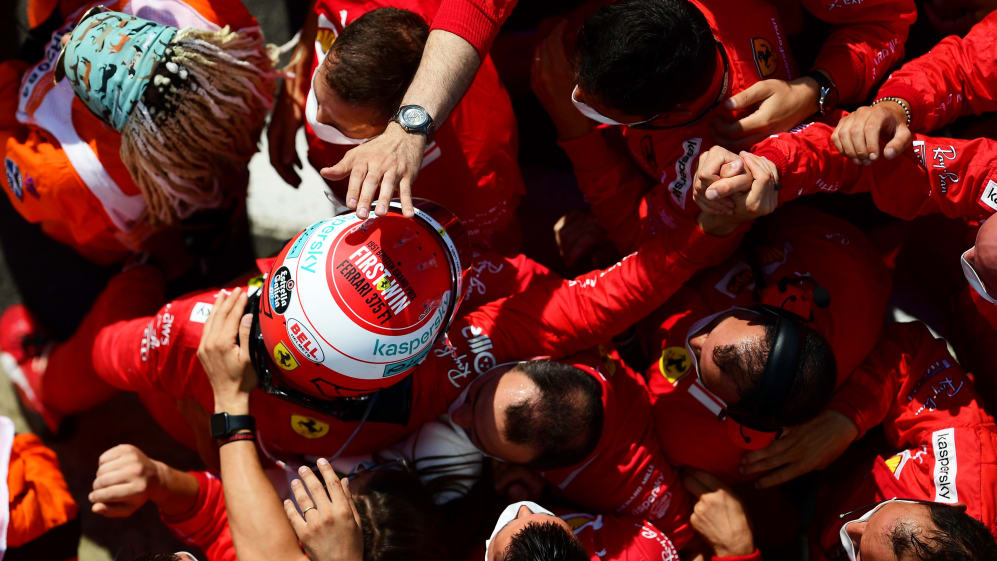 Charles Leclerc was thrilled by the new F1 Sprint format during the British Grand Prix weekend, and said he can't wait to try it out again when it's run at two further trial events this season.
Leclerc took a stunning podium after leading 49 laps in the British Grand Prix itself and, while he was disappointed to lose out on victory, the Driver Of The Day was elated to have taken part in the brand-new F1 format that saw drivers battle in a dramatic Saturday Sprint, with qualifying moved to Friday evening.
READ MORE: Binotto hails Ferrari progress after no points in France to almost winning at Silverstone
On the F1 TV Post-Race Show, he said: "I loved it. Personally, I love the new format; on Friday I am always super bored and I just want to get to Saturday where things are getting serious. At least this time straight away on Friday, things were serious."
The Monegasque has been in great form lately as he took pole at home in Monaco, and for the following Grand Prix in Azerbaijan, and now he's taken his first podium since 2019. Does that mean he can replicate that performance next time around in Hungary?
"Yes, I mean it's good to be [optimistic], and we all want to be optimists after the last three races but on the other hand we need to be realistic," he stressed at Silverstone.
GALLERY: Mick Schumacher drives father's first F1 car – the Jordan 191 – at Silverstone
"Of course, it is good, and we are in a good mood but I feel like going for the win in Budapest might be a bit optimistic. I will be happy if we are just behind the two top teams."
With P2 at Silverstone, Leclerc sits sixth in the standings and Ferrari fourth ahead of the 11th round of the championship at the Hungaroring on August 1.