'I need to focus on improving my driving,' says Hamilton who reveals he's not yet at the limit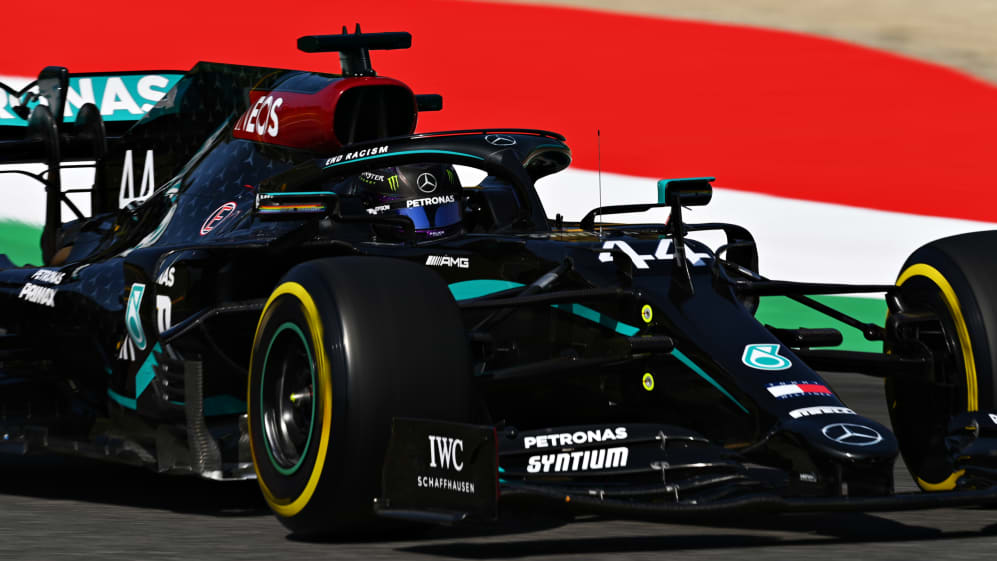 Lewis Hamilton trailed Mercedes team mate Valtteri Bottas in both Friday practice sessions ahead of the Tuscan Grand Prix, but the six-time world champion said there was no point spending time making setup tweaks to his W11 car – because he simply wasn't driving well enough to find the limit.
After clinching P4 in FP1 and P2 in FP2 – with Bottas fastest in both sessions – the onus to improve, Hamilton explained, was firmly on himself and not the Silver Arrows' engineers after the first day of running at the new-to-F1 Mugello track.
"Today I was just trying to get a clean gap in front of me to focus on improving my driving," said Hamilton.
READ MORE: FP2 – Bottas leads Hamilton and Verstappen, as Norris is first into Mugello barriers
"There's not a huge amount of changes I need to do to the car at the moment, because when you're experienced as a racing driver, you know there are times where there's no point changing the car because you're not driving it well enough.
"So you've got to get to the point where you're at the limit, and then you can tweak it. There are areas where I've got to make a big change, but I'll do that tonight and hopefully improve for tomorrow.
READ MORE: Red Bull drivers say they feel 'back to normal' at Mugello after Monza slump
"I mean, I'm trying to push it to the limit, but there are sections… like the last sector [where he was fastest] obviously, I've got that sorted. I'm pretty happy with that, but the first and second sector are a little bit weak for me. Particularly the first sector. So there's plenty to come from that section – as you've seen, Max and Valtteri are very quick through there."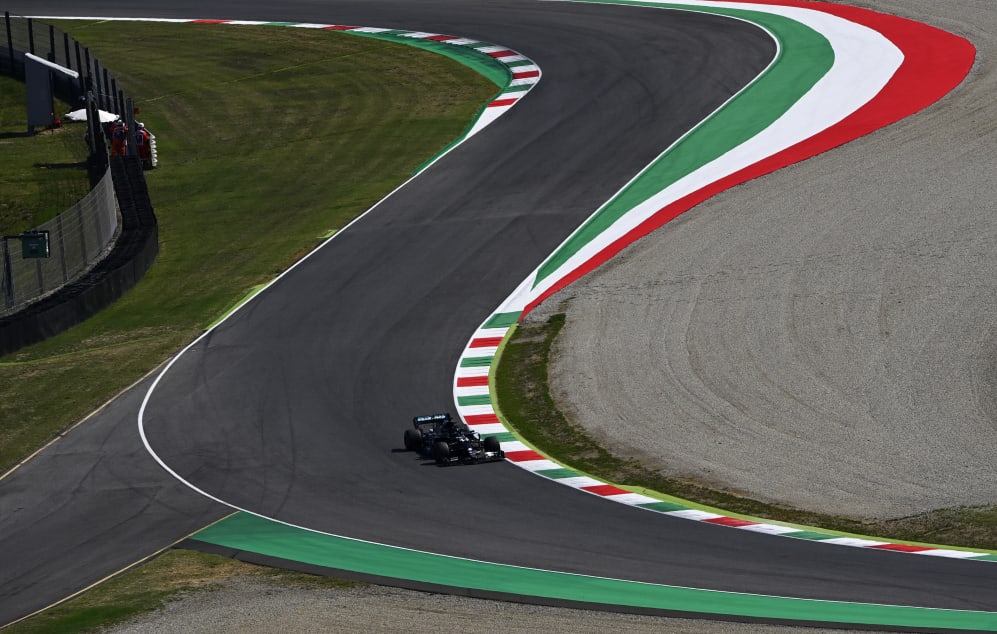 The Mugello track, with it's lack of big run off areas and succession of high-speed corners, is a new challenge for most of the grid, this being the first Grand Prix it has ever hosted. And after testing it out in a modern F1 car for the first time, Hamilton said it demands respect - as Lando Norris discovered with his FP2 crash at Turn 3.
MUST-SEE: Russell turns commentator as he gives fans a guided lap of Mugello over team radio
"There's no time for play here. It's a very, very serious track," he said. "It's all medium and high – you don't go lower than third or fourth gear. It is so quick and there's not a lot of run-off area really, particularly if you look at 8 and 9."
After Pierre Gasly's win at Monza last week, Hamilton is looking to get back to the top of the podium and build on his 47-point lead in the standings. A win here would make Mugello the 28th circuit on which Hamilton has won a Grand Prix and put him one away from Michael Schumacher's all-time record of 91 GP victories.