'I want that seat back' – Albon determined to make F1 race return in 2022, with Red Bull or AlphaTauri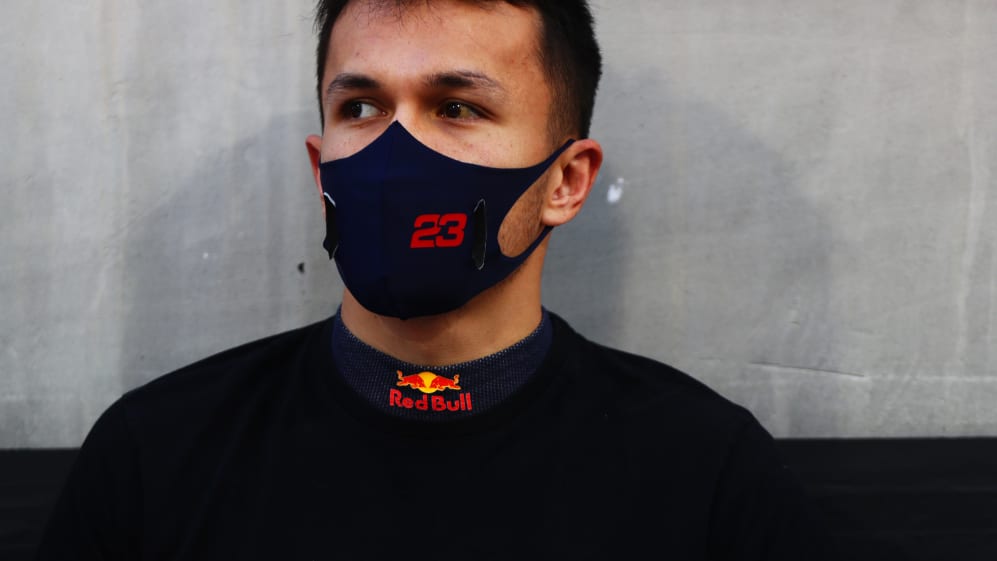 Alex Albon says he is fully focused on making a racing return in Formula 1 next season and would take a seat at former team AlphaTauri if an opening at Red Bull doesn't materialise.
The Thai driver scored his first F1 podiums in 2020, but lost his Red Bull race seat alongside Max Verstappen for 2021, with Sergio Perez coming in to replace him. However, in a show of solidarity towards the 24-year-old, Red Bull opted to retain Albon in the role of reserve driver for this campaign.
READ MORE: Albon to race in DTM in 2021 alongside Red Bull reserve role
Speaking to media on Monday, Albon admitted it "hurt" when he found out Red Bull had dropped him, but said he'd very quickly turned his attention to getting back on the grid next season, adding that he'll use tough times from his past – like when he was dropped from the Red Bull junior programme in 2012 – to strengthen his resolve.
"It's disappointing," he said. "[I bounced back] very quickly to be honest, it was one of those things where there's no point feeling sorry for yourself, you've got to get back into it and do as much as you can to get back.
"My goal of course is to be back in a seat for next year and just be ready for this year as well - you never know what's going to happen with fitness or with COVID around. So this winter has been about making sure I'm as ready as I can be, being as fit as I can, doing all the simulator stuff and hopefully there'll be a few days where I can drive, do some tyre tests and things like that.
READ MORE: Why did Red Bull opt for Perez – and what now for Albon?
"I've been through this kind of situation many times in my racing career, so it hasn't been all that bleak let's say. There haven't been any violins in the background! It's more just been about getting back into it. I'm confident in myself, I know I can bounce back and that's my target."
I want it, I'd say, more than anyone on the grid and with that comes a lot of determination
Albon was on the verge of a move to Formula E in 2019 when he got the call to drive for Toro Rosso - a drive which then became a Red Bull race seat midway through the year. And clearly Albon has learnt the value of not giving up.
"It's not been the first time [I have been dropped], but what I learned was in the end of the day how much do you want it?" he said.
"I want it, I'd say, more than anyone on the grid and with that comes a lot of determination and I won't stop at any point, so for me it is just about putting my head down. I got through it before, I've been able to get to where I am because of all the hard work I have done and as I said I want that seat back."
Albon's main focus is to return to the grid with Red Bull but would he be interested in a seat at AlphaTauri - whom he made his F1 debut with when they were Toro Rosso - if the former wasn't possible? "My main goal is to be in a Formula 1 car. So I would, yeah."