'I was a sitting duck' – Kvyat explains why he slipped backwards and out of the points in Abu Dhabi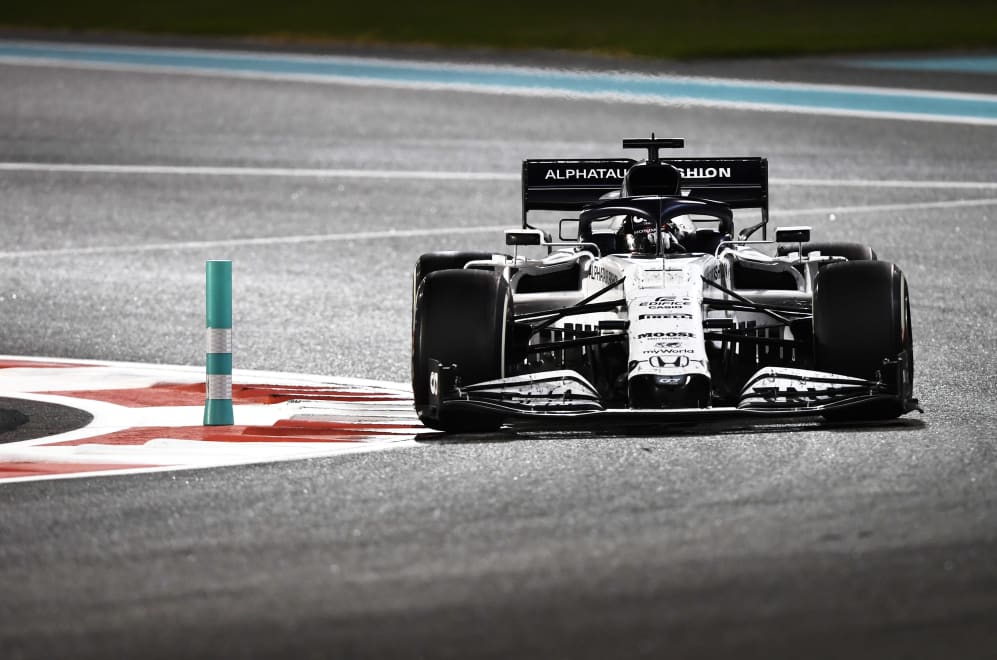 The ingredients were all in place for Daniil Kvyat to sign off 2020 in style after an impressive qualifying session in Abu Dhabi. But the Russian says he felt like "a sitting duck" as he failed to end what could be his final race with AlphaTauri with points on race day.
Kvyat started from seventh on the grid and was comfortably holding that position behind Carlos Sainz in the first part of the race, as he looked to add to his return of 18 points from the previous four races. However, the longer the first stint went on, the more he started to struggle, with Kvyat losing positions on track before the Safety Car, limiting him to 11th place at the finish.
"I'm very disappointed," the Russian said. "It was a very frustrating race, because I thought we did quite a few things wrong with the front wing. And it was a bit in the wrong place in the first stint and a bit in the second stint, and my front tyres were finished in the first stint.
RACE REPORT: Dominant Verstappen comfortably holds off Mercedes to seal victory in Abu Dhabi season finale
"I got overtaken by [Lance] Stroll and then I lost the position to Pierre [Gasly], and I think that was decisive for the race, because I was then behind them. And I was always having to defend and attack the cars in front.
"I did everything I could. I did a good start, but the balance... when it's wrong, it's wrong. There's nothing you can do, you're a sitting duck, especially when you finish the front tyres. Just nothing you can do."
Abu Dhabi could well have been Kvyat's last race for AlphaTauri, with Yuki Tsunoda expected by many – including Kvyat himself – to partner Gasly in 2021. But although that move is not yet official – with Kvyat himself still yet to be officially told – the Russian said that whatever happens, he's looking forward to a break from the sport in the coming weeks.
"I just want to do vacation, then we'll see for 2022. I'll try to come back, because I feel like in the right ambience with the right people around me in the right car, which I like, I can be extremely competitive. And I still feel like I have a lot to give.
"I am grateful of course for everything, for all these years. It was a great stint, also these last two years with the team. That is fantastic. And they are amazing. But it's a shame that I am not even able to say if I'm there or not next year. It's a bit funny, I'm talking here with you. And they still kind of didn't give me the official news.
READ MORE: Kvyat open to reserve driver role and targets 2022 comeback if he misses out on seat for next year
"I really don't want to think about it now. I'm open to many ideas. I don't say no to anything right now. Next year, I think racing-wise, perhaps I would like a year off. But we will see, if something really extremely good will come up, of course I'll think about saying yes. Otherwise, we'll try to focus to come back to Formula 1 in 2022.
"It's been an intense year for everyone. And it's normal that sometimes you want to have a break. This break might be longer for me than usual. But we'll see. I'm quite excited to go home. And even if this situation is quite strange, even with all these, you know, good limitations. But still... it feels good to go home."
Kvyat ends the season 14th in the drivers' championship standings with 32 points, four places and 43 points behind his team mate Gasly.