Kvyat open to reserve driver role and targets 2022 comeback if he misses out on seat for next year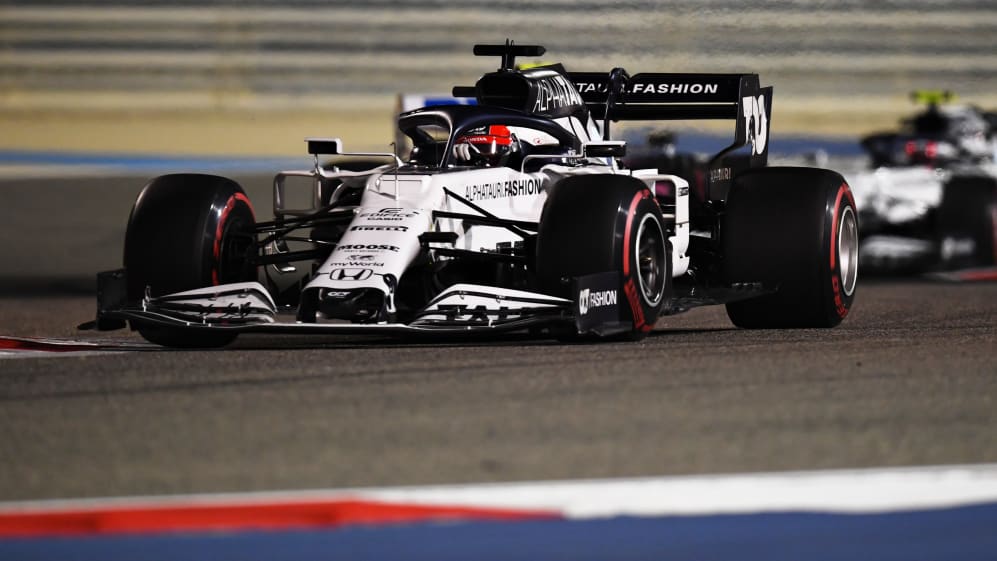 Daniil Kvyat says he would consider a reserve driver role next season – and will target a racing comeback in 2022 – if he misses out on an F1 seat for next year.
The Russian's future is still up in the air, with his current AlphaTauri team mate Pierre Gasly having already been confirmed as staying on, while F2 racer Yuki Tsunoda has been linked with the second seat. Kvyat, who has previously said his chances of staying at the team were "slim", says questions about his future should be directed to Red Bull motorsport chief Helmut Marko, and added that an announcement will be made soon.
READ MORE: 'We were like spectators of the show' – Frustrated Gasly says AlphaTauri 'missed big points' in Sakhir GP
"I don't know why it takes so long for some sort of news to come out," said Kvyat ahead of the Abu Dhabi Grand Prix. "We've had some preliminary chat, I would say, but I think… soon you will find out anyway, and it's better this question is addressed to Helmut [Marko]."
Kvyat, 26, joined Toro Rosso full-time in 2014 and had a 23-race stint at Red Bull in 2015-16, before being demoted to the junior squad again. Having lost his Toro Rosso seat in 2018, he joined Ferrari as their development driver and returned to F1 in 2019 for the team that are now AlphaTauri. He said he is "considering many options", but wants to return to F1 in 2022 when the new rules come into play – if he is forced to sit on the sidelines next year.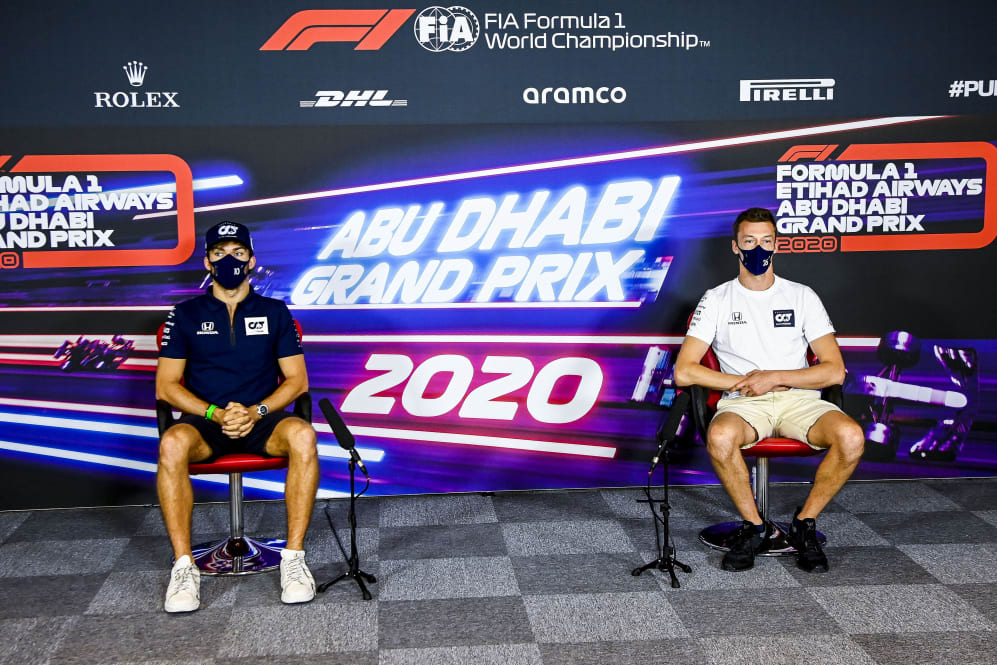 Asked if a reserve role - like the one he had for Ferrari in 2018 - is under consideration, he replied: "…My manager Nicolas Todt, he's talking a lot about considering many options; we are in touch all the time.
"I am open to many things and of course I would consider this as well. First, I want to finish the season and then I will start taking decisions. In case I wouldn't have a seat for 2021, I want to do my best to come back to Formula 1 in 2022.
READ MORE: Daniil Kvyat – The Russian's redemption
"We will see, many questions to ask and many options and interesting opportunities, and I just want to finish the year because I'm having such a good rhythm now in this second half of the year and I just want to give my best to the team in this last race of the year, and then we will start to see more on the options."
The Russian added that his experience could be an 'important' addition to any team in 2022 when the new era of F1 begins with all-new technical and sporting regulations.
"I think, ideally, if I'm not in the sport next year in F1, ideally 2022 would be the logical year to come back," he said.
READ MORE: Victory has made me even more hungry for F1 seat, says Perez as he waits for news on 2021 drive
"Because there are new regulations, the team needs experience and I can assure you that actually experience is quite important, especially when new regulations come into place and, of course, I would be looking to come back, because I have a lot to give to the sport."
Kvyat is now preparing for the last race of the season having taken P7 in the Sakhir Grand Prix. He sits 14th in the championship, with 32 points, ahead of the Abu Dhabi Grand Prix.