Feature
ICYMI: The best social media moments from the Azerbaijan Grand Prix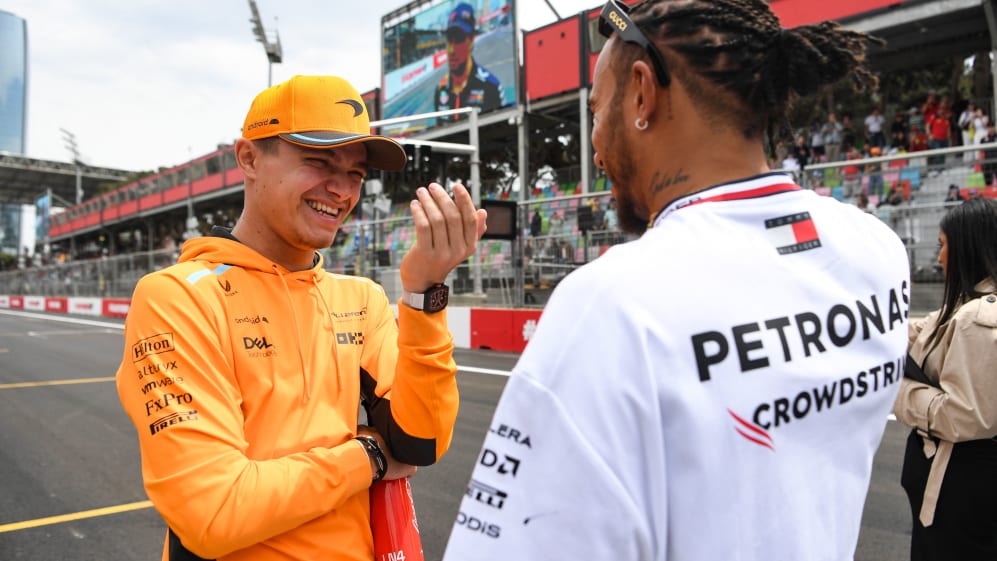 The first Sprint weekend of the season in Baku was thoroughly entertaining on the track, but the teams also did their best to keep us amused off it. So, in case you missed it, here is a run down of the best of social media from the Azerbaijan Grand Prix weekend.
Hamilton and Russell go back and forth
We did see Lewis Hamilton and George Russell go wheel to wheel on track in Sunday's Grand Prix but, ahead of the race, they also did battle off the track, with a game of table tennis on Thursday night. Someone better ask them in Miami who won.
READ MORE: SAY WHAT?! Alonso and Stroll's bromance, red flag frustration and plenty of apologies in the best team radio from Baku
This tweet has been removed from Twitter
Sargeant's struggles
Formula 1 has often been the pillar of technology and the drivers are 20 of the best in the world at operating these insane machines. But sometimes they struggle with the little things, like Logan Sargeant trying to put on headphones.
This tweet has been removed from Twitter
This tweet has been removed from Twitter
This tweet has been removed from Twitter
This tweet has been removed from Twitter
This tweet has been removed from Twitter
This tweet has been removed from Twitter
This tweet has been removed from Twitter
This tweet has been removed from Twitter
This tweet has been removed from Twitter