'If it ain't broke, don't fix it' – Hamilton won't change approach to counter new Red Bull threat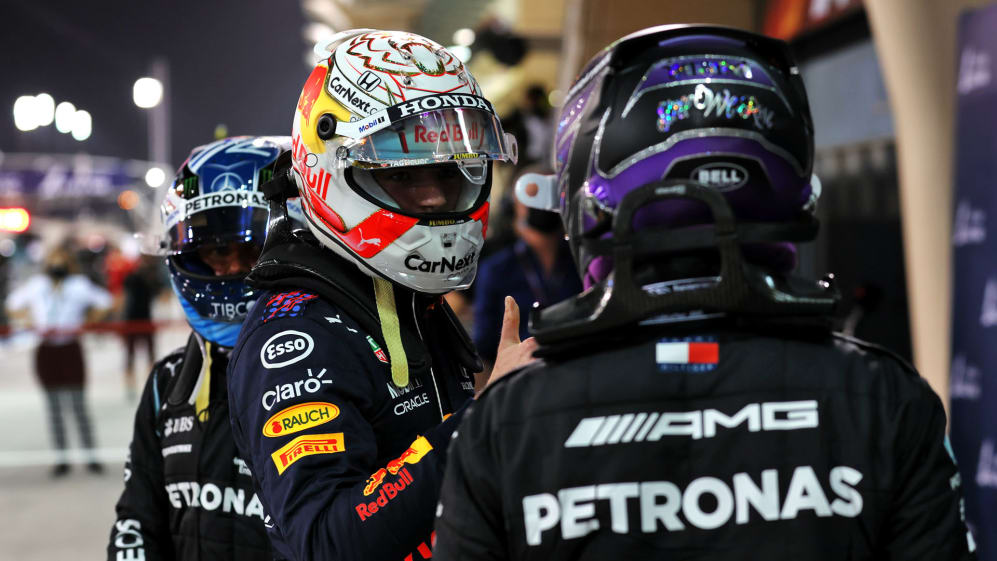 Lewis Hamilton is unfazed by Red Bull's emergence as title contenders with the seven-time champion insisting there will be no change in his approach to taking on the Bulls and rival Max Verstappen this season.
The Briton has won every title since 2016 by a margin of at least 45 points, losing out by five points to Nico Rosberg in a thrilling 2016 battle and winning over Ferrari's Sebastian Vettel in the following two seasons. But Hamilton says that the emergent Red Bull threat won't cause him to think differently in 2021.
READ MORE: Mercedes are extra motivated 'now we are the hunters, not the hunted' says Bottas
"Nothing changes for us; we approach every weekend in exactly the same way we have," said Hamilton on Thursday at Imola. "If it ain't broke, don't fix it.
"I think we have had multiple battles with Ferrari, with Seb when he was at Ferrari, and we just have got to keep our heads down. We do what we do, we love the challenge and as I said, it's exciting for us that we do have such a challenge on our hands and it's not one that we shy away from."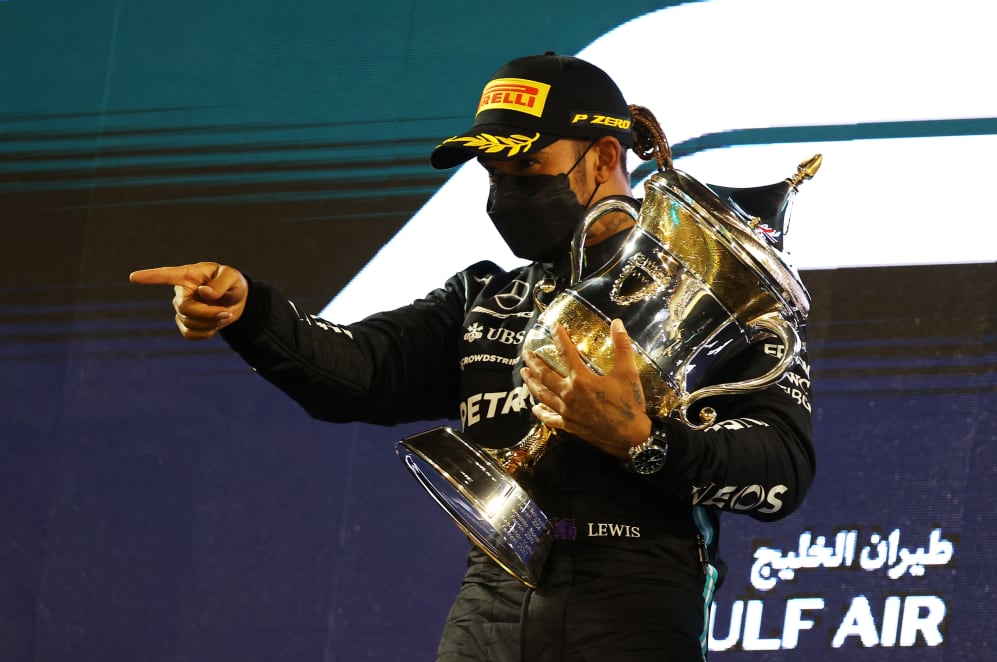 The defending champion won at Bahrain by just less than a tenth over pole-sitter Verstappen, but added in Italy that he was pleasantly surprised by his Mercedes' pace – even if the RB16B could prove a thorn in his side over the next 22 races.
"Firstly, I genuinely had a positive feeling with the result and a good reflection about the weekend; it was a very difficult weekend for us. I think it was clear that Red Bull have started off really, really well, with a great package, and Max Verstappen's driving really well.
READ MORE: New tracks, new modes and release date – Codemasters announce key details for F1 2021
"It's set up for a good season ahead. Of course, we don't know what to expect going forward into the next races with different temperatures and track surfaces but it's going to be fun, one way or another."
Hamilton added that he hopes fans can enjoy a thrilling title fight this season, which could prove a brief respite from the difficulties posed by the global pandemic.
Hamilton added that he hopes fans can enjoy a thrilling title fight this season, which could provide some light relief entertainment as the world continues to struggle with the Covid-19 pandemic.
"I hope it's exciting for fans and I hope it is all that it's cracked up to be," he said. "Particularly for fans at this difficult time we need the best entertainment… we just want to be fighting with the best drivers and as close as possible, so that we can hopefully try to eke out more than our competitors to get the results," he concluded.
Mercedes head into the second round of the season with 41 points to Red Bull's 28. While the Silver Arrows clinched the constructors' championship here last year, Verstappen and team mate Sergio Perez are expected to be battling them hard at Imola this time around.