Mercedes are extra motivated 'now we are the hunters, not the hunted' says Bottas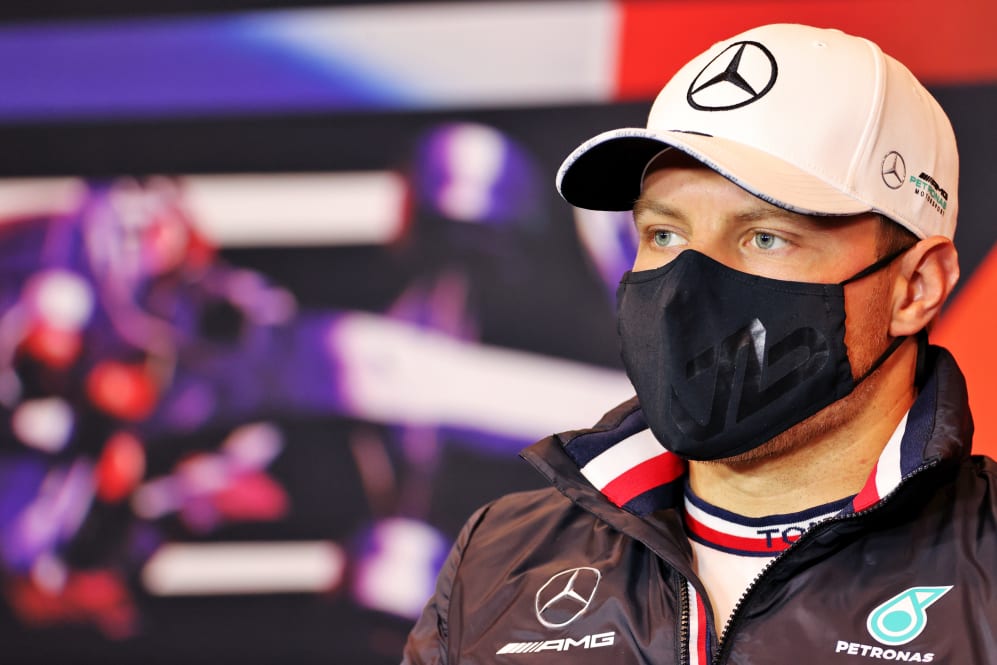 Valtteri Bottas says everyone at Mercedes is extra motivated going into the second round of the season, now they are the "hunters, not the ones to be hunted".
Bottas finished a solid third in Bahrain but that was behind Red Bull's pole-sitter Max Verstappen and Mercedes team mate Lewis Hamilton, who admitted the last laps of that Grand Prix were "horrifying" as he had to fend off the faster Verstappen. At Imola, Bottas said Red Bull's superior pace doesn't have the Silver Arrows cowering, and that instead it has them more motivated than ever.
READ MORE: Hamilton reveals the best thing about having Bottas as a team mate at Mercedes
"Starting the year, already in testing we saw that we were on the back foot against Red Bull and the first race confirmed that we were behind. I don't feel exactly much pressure, but I feel excitement… and we are now the hunters, not the ones to be hunted," said Bottas in Italy.
"And we try to take all the positives from all that we can and I can definitely see the motivation in each team member's eyes to try and [catch] them and try to work as well as we can together to achieve the goal that we have this year," he added.
The Finn scored a brilliant pole at this circuit last season with a stunning final effort in Q3, but lost out on victory thanks to a piece of debris that damaged his car. However, Bottas said he was carrying a psychological boost coming into this weekend's return to Imola.
"Yeah it makes a difference," he said. "I would say it's easier to start the weekend, but once you start the weekend then you kind of go with it and try to make the most out of it in any case.
READ MORE: It's 'emotional for every F1 driver' to be racing at the place we lost Senna, says Sainz
"At least not having driven the car yet, if you're in a place where you've had previous success, it gives you confidence and a good feeling. But as always, we start from zero and it's a new year and a new race."
Mercedes clinched the constructors' championship at Imola last November; here they have a rapid pair of Red Bulls to fend off in the second round of the 2021 World Championship.