'I'm a fighter' – Hamilton insists 2023 Mercedes performance won't determine his F1 future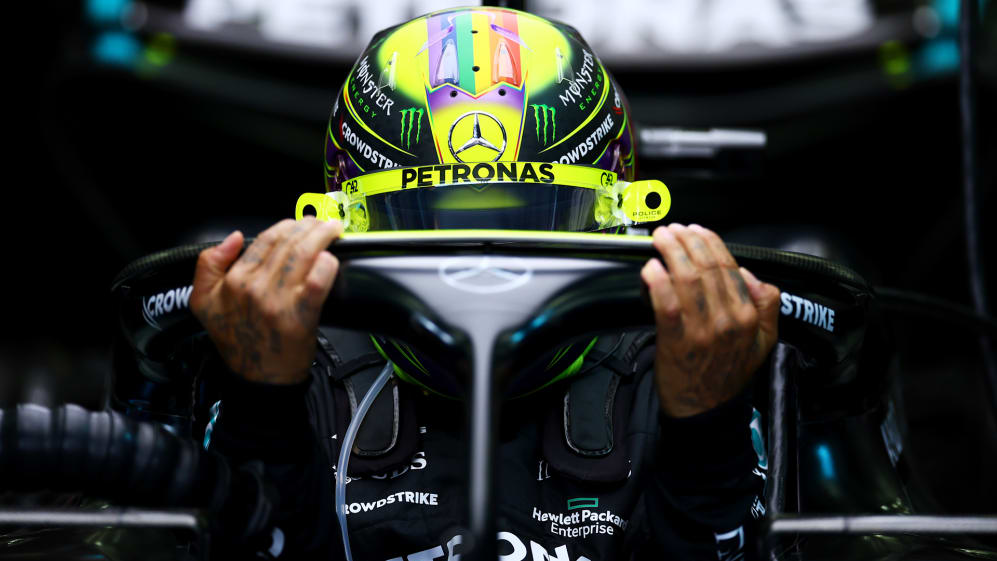 Lewis Hamilton has shut down suggestions that a potential new contract with Mercedes hinges on the team's level of performance during the 2023 season, insisting "I'll still be here" whatever happens.
Hamilton is in the final year of his latest Mercedes deal, with the team facing performance struggles for the second consecutive campaign – their two cars finishing almost a minute away from victory at the Bahrain opener.
READ MORE: 'We're the fourth fastest team now' – Hamilton offers honest Mercedes assessment as he admits the team are 'going backwards'
It marks a stark contrast to Mercedes' dominant run at the start of the turbo-hybrid era, which saw the team rack up eight successive constructors' titles and Hamilton add six drivers' crowns to the one he achieved at McLaren.
Asked about recent talk of him refusing to sign fresh terms with Mercedes if their car continues to underperform, Hamilton was forthright in his answer, saying: "It's ultimately people creating rumours without facts. It's never helpful.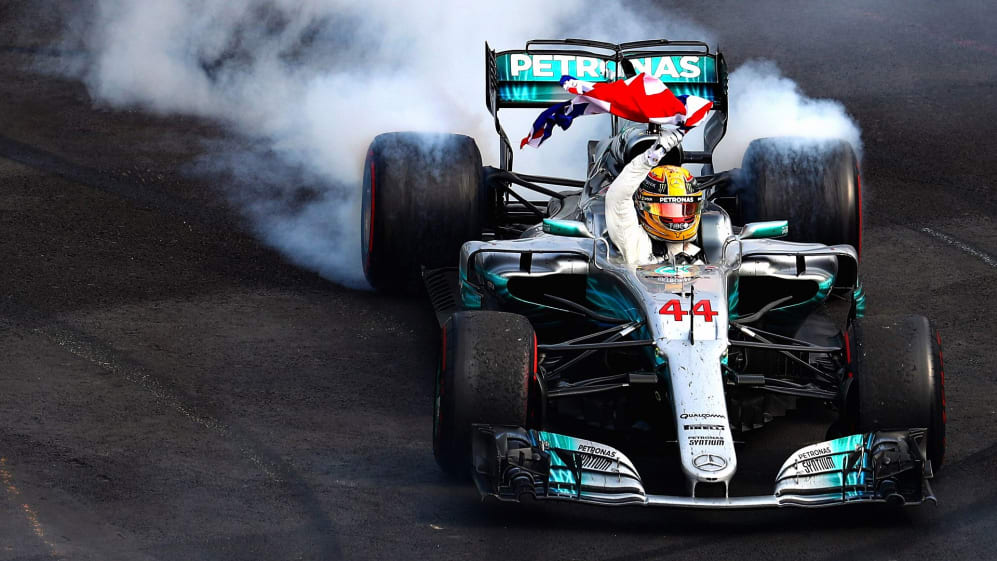 "I have been [supported by] Mercedes since I was 13. Having the difficult year we had last year, [I'm] still here, and whether or not we have a difficult year this year, I'll still be here.
"I'm a fighter and we fight as a team. I love the challenge of finding solutions and I still believe I'm able to put the car in places that perhaps others are not able to – and I love that challenge.
READ MORE: 'One of the worst days in racing' – Wolff says Mercedes need to be 'radical' after Bahrain reality check
"Of course, I wish that we [could] start the season with a great car, but it's the journey that really counts."
Hamilton then provided an update on where things stand with contract discussions, after Mercedes team boss Toto Wolff admitted to the "first chat" occurring.
"There is no hold up with our contract. I've always been very, very relaxed. I don't feel like I have to get it done right this second," he commented.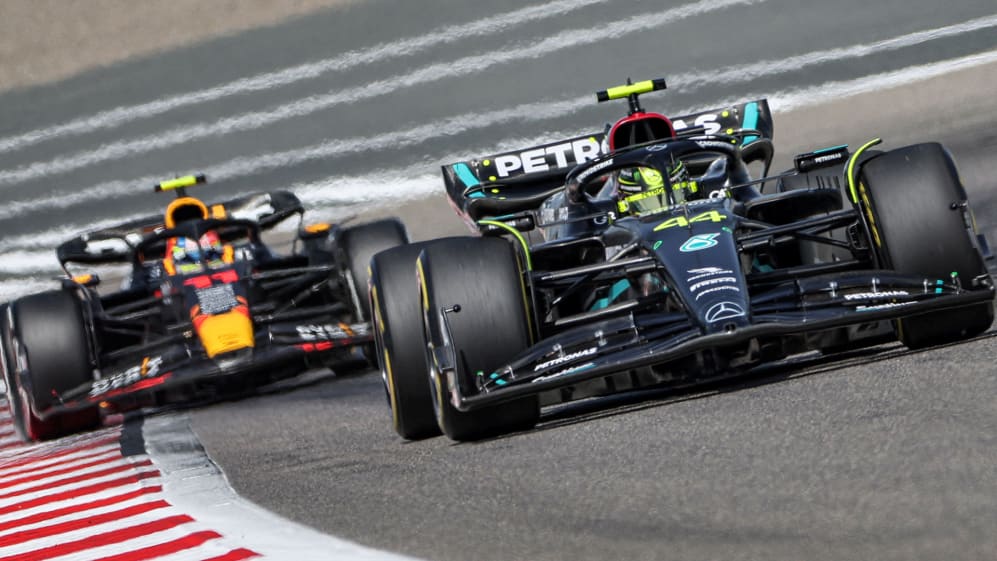 "I'm in a very fortunate position. It will get done when we're ready. I have a great relationship with Toto and Mercedes, and we fully support each other.
"I'm really excited for the future together, and I'm really proud of the work that we're doing on and off the track."
READ MORE: Mercedes have been taken 'back to reality' says Russell after P7 finish in Bahrain
Signing off with a joke, he said: "We'll get there, unless some catastrophic thing happens with me and Toto – [like] we get into the ring!"
Mercedes sit fourth in the constructors' standings after the Sakhir opener, 31 points adrift of leaders and world champions Red Bull, with Aston Martin and Ferrari also slotting ahead.