'I'm due a good Australian GP' says Ricciardo ahead of 10th home appearance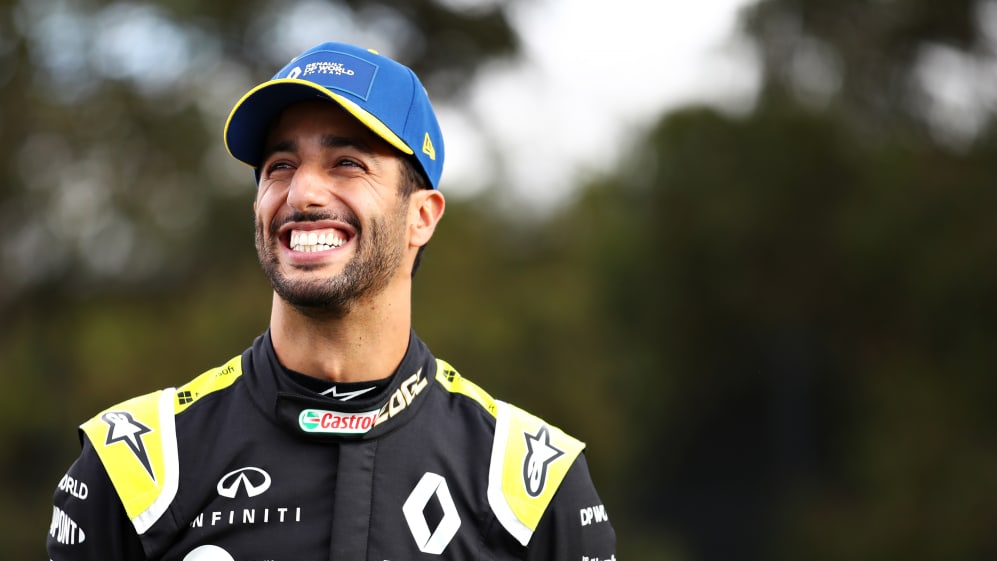 Australian drivers haven't always had the best of luck on home soil – in fact, famously no Australian has ever finished on the podium in his home race. Daniel Ricciardo came closest of all, actually standing on the podium in 2014 before being disqualified for a technical issue, and looking back at his record in Melbourne the Renault driver reckons he's due another good result at Albert Park this year.
Ricciardo's first appearance at his home event was in a practice session for Toro Rosso back in 2011, before he returned to finish ninth for the team in 2012, but his results have see-sawed since.
READ MORE: Your quickfire lowdown on Renault for 2020
After losing that second place in 2014 to a fuel flow issue on his Red Bull, he finished sixth in 2015 and then fourth in 2016. He retired from the race in 2017, only to finish fourth again in 2018, before another early exit last year – and that good/bad pattern is not lost on the seven-time race winner.
"I guess there haven't been many Australians [in F1]," he said on Thursday, explaining why no Australian has reached the podium in a home world championship GP.
"It's a game of percentages, right? I hope this one's good. I feel like one year's pretty good, one year's not. I think I'm due a good one."
Ricciardo's Australian GP results
| Year | Result |
| --- | --- |
| 2012 | 9th |
| 2013 | DNF |
| 2014 | DSQ |
| 2015 | 6th |
| 2016 | 4th |
| 2017 | DNF |
| 2018 | 4th |
| 2019 | DNF |
"I think the test ended well for us," said Ricciardo. "Day 3 Week 2 was a lot more promising and from both my feedback and Esteban [Ocon's], you could see our expression when we got out of the car, it was certainly more [optimistic] and that was encouraging.
"Looking back to last year and the build-up and everything, I was watching some onboards before and I could see me from the outside and I'm like 'yeah I'm a lot more comfortable in this car now'. [I'm] Looking forward to seeing what I can do."
In Ricciardo's 10th appearance at Albert Park, and the Melbourne venue's 25th Australian Grand Prix, could this be the home hero's year?