Feature
The Ross Brawn column: Brilliant Italian GP showed why reverse grid races are worth considering again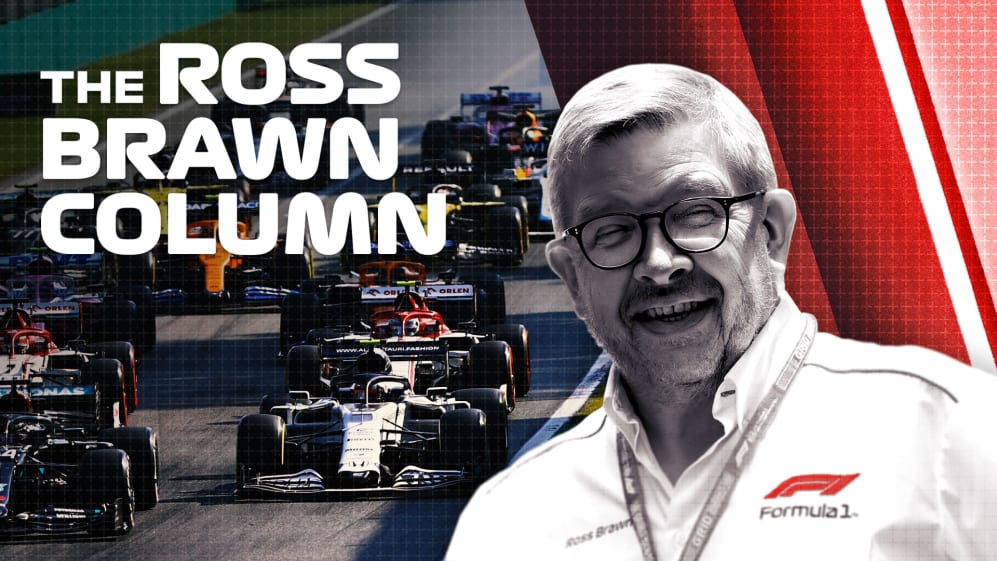 The Italian Grand Prix will go down as one of the most thrilling in Formula 1 history, as Pierre Gasly claimed his maiden win. Formula 1 Managing Director, Motorsport, Ross Brawn discusses the key talking points from the race...
The race came alive with Safety Car and red flag
The Italian Grand Prix was settling into becoming a predictable race, but the introduction of a Safety Car, a red flag and a couple of time penalties threw the whole thing wide open.
READ MORE: How not one but two Magnussen incidents paved the way for Gasly's maiden win
What was fascinating was watching how the Mercedes – with such superior aerodynamics over its rivals – had such difficulties overtaking.
You could see Lewis Hamilton and Valtteri Bottas' performance was compromised by being out of position in the pack. It was astonishing how such a dominant car struggled in traffic. It's why we believe the new generation of revolutionary cars, set to arrive in Formula 1 in 2022, will be so much better for close racing.
The new generation emerges
I had Carlos Sainz down for the win when Lewis was handed his penalty but I had underestimated what a beautiful race Pierre Gasly was driving.
Sunday's race showed that Formula 1 has a golden future. Can you imagine the excitement when drivers like Pierre, Carlos and Lance are in race-winning cars? Lance will be kicking himself after making that slow getaway on the restart but he drove an excellent race.
Carlos was frustrated to have missed out on victory, but he showed once again what an impressive talent he is. His time will come.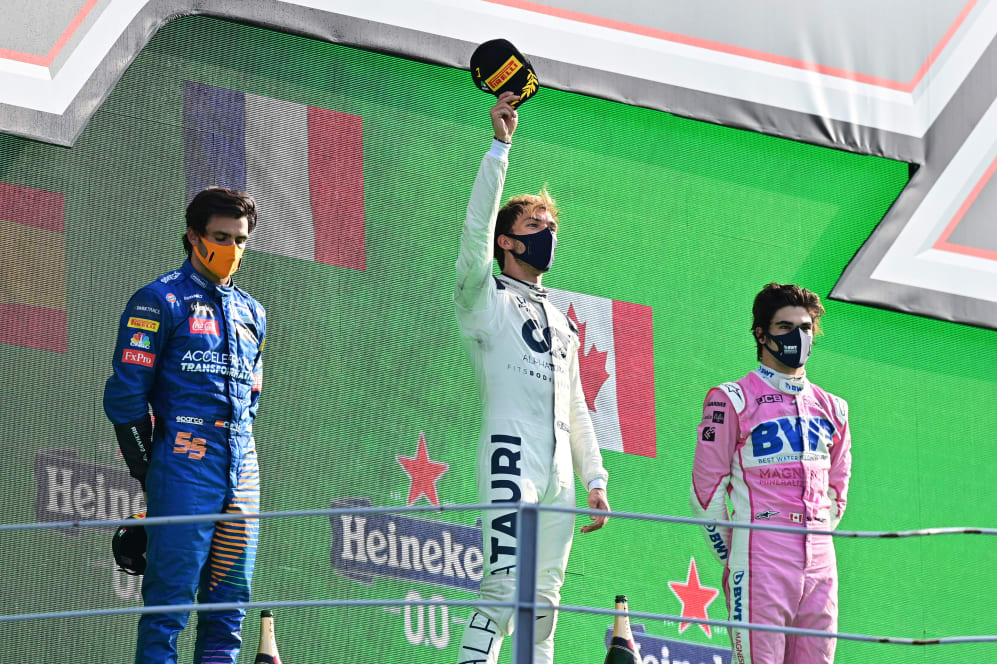 Gasly didn't put a foot wrong
Pierre has come a long way since being demoted by Red Bull back to Toro Rosso, which have since become AlphaTauri, and his maiden victory is a reward for his resilience.
He's a tough character. To have that setback in his career and rebound the way he has is extraordinary. He took stock, thought about what he needed to do to improve and then worked out how to do just that.
READ MORE: Tost praises 'fantastic' race from Gasly - but scotches talk of imminent Red Bull return
He didn't put a foot wrong on Sunday, not even when Carlos started to close him down. Watching his car, he drove it perfectly. A driver who took such a major knock can either fail or find inner strength and come back. Pierre has clearly done the latter. A phenomenal job.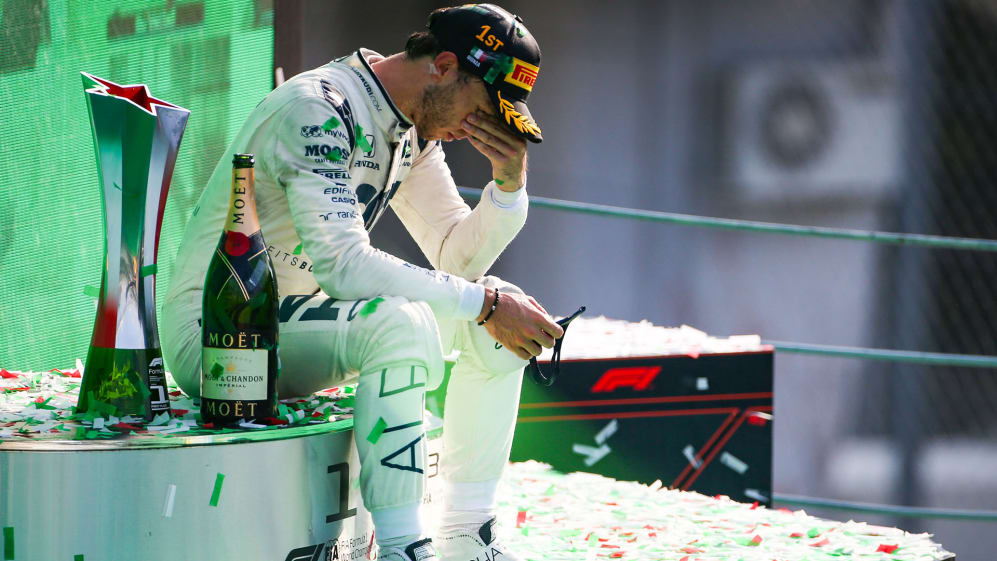 Hamilton handled penalty well
Lewis went to see the stewards during the stoppage of the race to discuss the penalty that robbed him of the race lead. When he saw the evidence, he knew he had to expect a penalty.
He handled it well. Of course he was frustrated – he had made a mistake. But he accepted it and got on with it. He leaves Italy with a 47-point lead, the same as he had coming in. A fine result considering it could have been a lot worse.
Reverse grids worth considering again
Monza was a candidate for a reverse grid sprint race when we were considering testing the format this year. Unfortunately, we could not move forward with it, but the concept is still something we and the FIA want to work through in the coming months and discuss with the teams for next year. We believe that yesterday's race showed the excitement a mixed-up pack can deliver and with next year's cars remaining the same as this year - our fans could be treated to the similar drama we saw this weekend at Monza.
WATCH: PADDOCK PASS: All the reaction from an unforgettable Italian GP
Of course, with a reverse grid sprint race, teams will set their cars up differently. Right now, Mercedes set their cars up to achieve the fastest lap and then to control the race from the front. If they know they have to overtake, they will have to change that approach. We will continue to evaluate new formats with the aim of improving the show but always maintaining the DNA of Formula 1.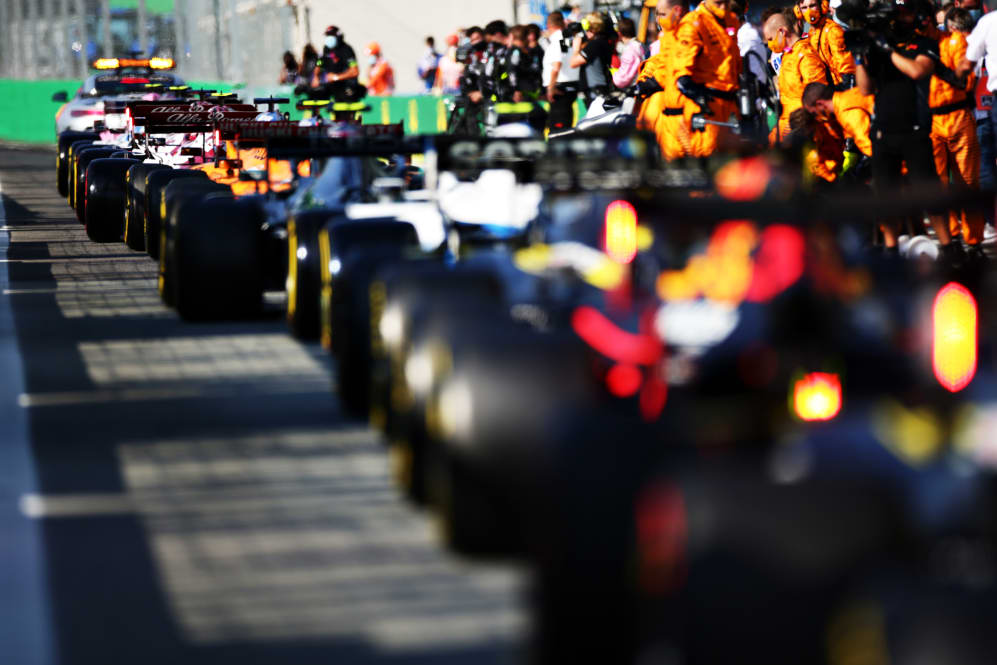 F1 shows fighting spirit
We have now completed eight races, which means we have now completed enough races to formally have a World Championship and to crown a world champion.
Fortunately, we have nine more races to go this season, but what we have achieved so far is testament to the collaborative hard work of all the key stakeholders. Who would have thought back in March that we could get to eight races by early September. It's a remarkable achievement and a credit to all involved. However, we will not get complacent.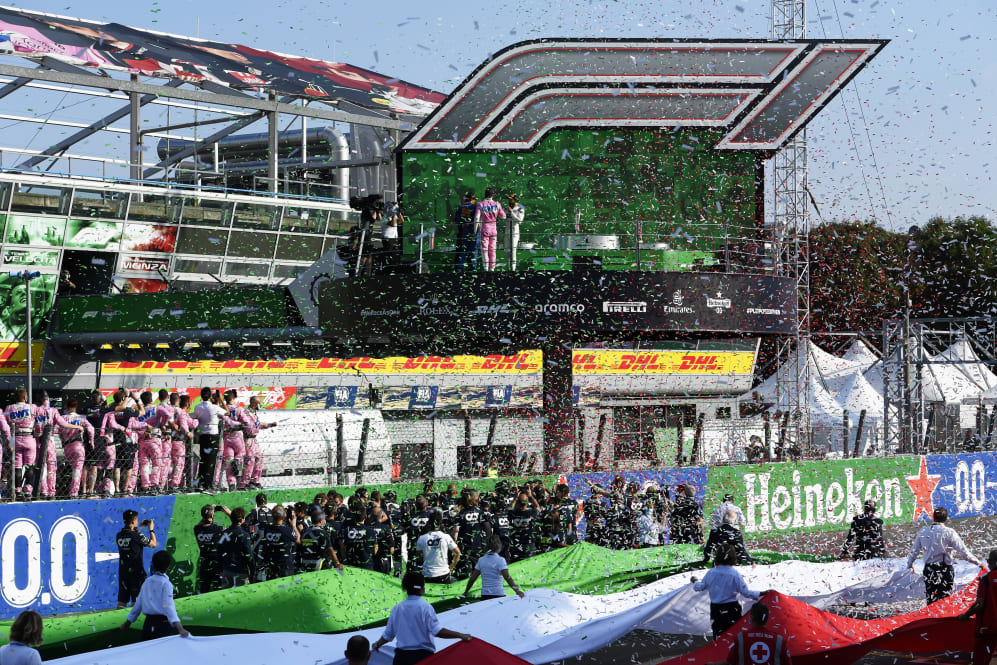 Williams gave me my chance in F1
I'm very sad and sorry to see Claire and Frank leave the sport after this weekend at Monza. They have been such important and iconic characters in F1. I started my career with that team so I owe them my place in F1 as they gave me my first chance.
WATCH: Claire Williams waves Latifi out of garage ahead of Williams family's final race
I'm sad to see them go, but it demonstrates the opportunity and optimism for the future that they had no problem finding someone to buy the team, pick up the reins and put up the investment that is required to take the team forward.
Protest saga comes to an end
There was positive and pragmatic news on Sunday as Racing Point and Ferrari withdrew their appeals against the stewards' verdict on the latter's brake ducts. This draws a line under the whole saga, which was another example of the fascinating rich tapestry of Formula 1.
Those teams involved can now focus on their core business, going racing – and improving their package, rather than getting distracted by off-track excursions.
Welcome back Alpine
I was really pleased with the news Renault have confirmed their intention to continue in Formula 1 and rebrand their operation Alpine F1 Team from 2021 onwards. It's a huge statement of confidence by new CEO Luca de Meo in the future of F1, following the recent agreement of the new Concorde.
It is a glorious future we have ahead of us and I'm really pleased to see a brilliant name and brand like Alpine come back into Formula 1 and I wish Cyril Abiteboul all the best in this new challenge. Exciting times ahead.