'Incredibly determined' Ricciardo can help McLaren become top team again, says technical director Key
Daniel Ricciardo is set to bring his race-winning pedigree to McLaren when he partners up with Lando Norris for the 2021 season. And having worked with the Australian previously at Toro Rosso, McLaren's Technical Director James Key said that Ricciardo was capable of helping the squad achieve their dream of being a "top team" once again.
Ricciardo's move from Renault to McLaren for 2021 was triggered by Carlos Sainz's decision to leave the team to join Ferrari alongside Charles Leclerc. And asked on the Formula 1 podcast F1 Nation how big a vacuum Sainz's departure would create at McLaren, Key replied: "It will leave a gap.
"But his replacement will fill [the gap] very well. It's great to have Dan on board, and having worked with him… in the past, I know he'll bring new and different opinions and ways of working to the team, which will be welcome. So there's a gap to fill, but we've got a great guy to fill it."
READ MORE: Ferrari listened to all Sainz's team radio messages before hiring him, reveals Binotto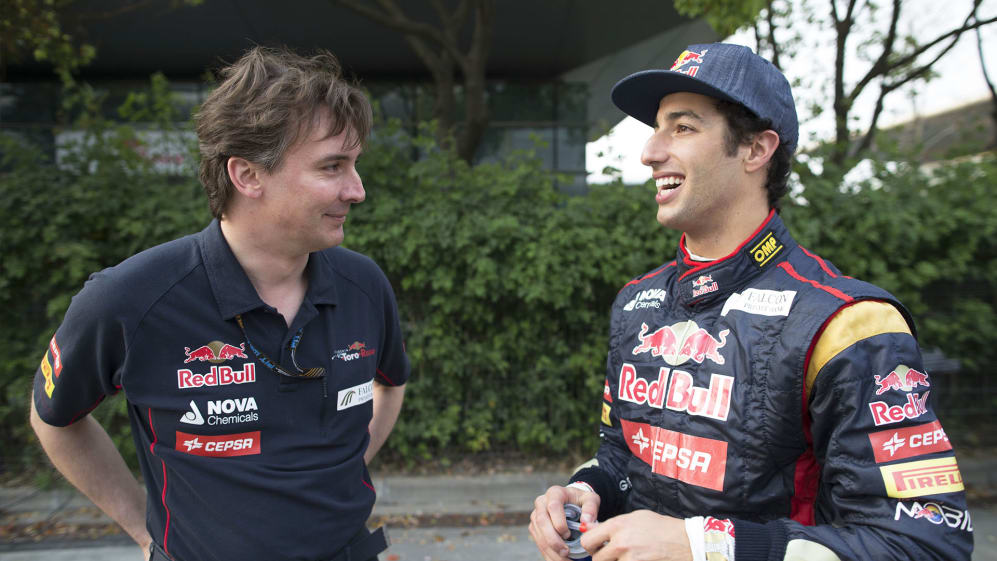 Asked what qualities in particular he felt Ricciardo would bring to McLaren, Key singled out Ricciardo's mindset as a seven-time race winner, as well as his determination behind the wheel – while he added that McLaren would enjoy the Australian's famously light-hearted approach off the track too.
"He'll bring great experience," said Key. "He'll bring a lighter, sort of jovial touch as well in some cases. He's a great character out of the car as well as in, but he'll bring a great deal of experience and a huge amount of determination.
READ MORE: Having Ocon as team mate helped me learn 'how younger generation are wired', says Ricciardo
"I think what always impressed me with Daniel is this massive amount of determination he has, particularly when he's driving; you can really feel and see that. You listen to his radio messages when he's driving, and he's a very different character to when he's out of the car and relaxed.
"He's incredibly determined when he's racing, and I think that, with his experience and his confidence and what he can do, now that he's a genuine well-established race winner – I think all of that will bring good confidence to the team, and a slightly different kind of aspect to how we see certain things with the car technically as well. He'll bring good knowledge in for that."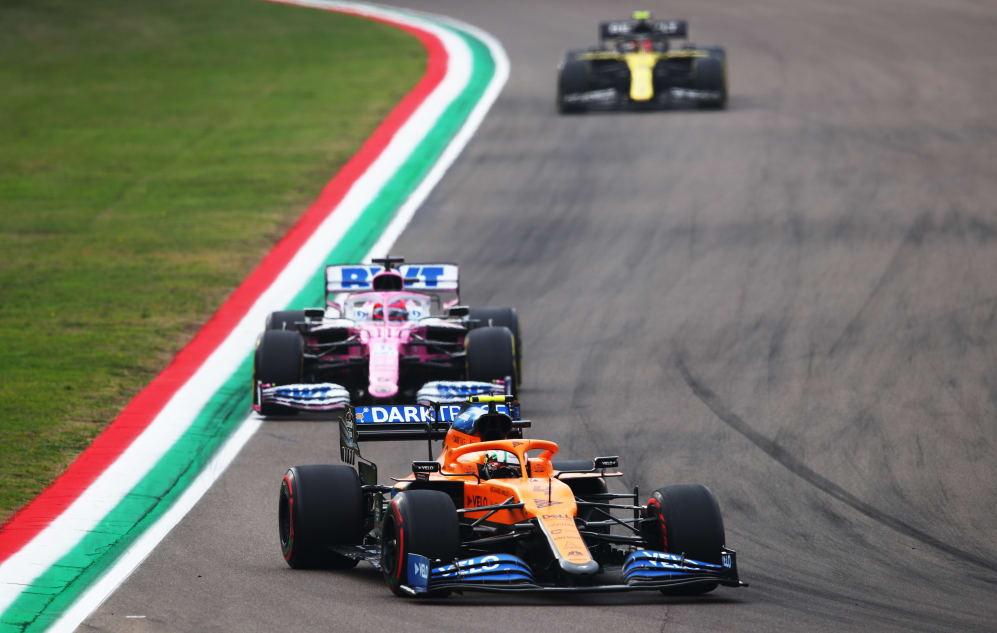 McLaren secured third in the 2020 constructors' championship, their best finish since 2012. And Key felt that a driver of Ricciardo's quality joining the team would help McLaren to cement their place in Formula 1's top tier going forward.
"We would obviously like to become a top team ourselves, and I think with his help, we can make more steps in that direction," said Key. "I think he can compete at [the top echelons of the sport], and we've seen him do it in past years. I think he's one of those drivers who could step into any one of the top teams and do well… I rate him extremely highly."
READ MORE: Mercedes have been 'fantastic' in helping McLaren adopt Silver Arrows power, says James Key
Away from his team's driver line-up, Key's focus will now be on honing McLaren's 2021 challenger, the MCL35M, ahead of pre-season testing, with McLaren the only squad on the grid who've had to accommodate a power unit change for 2021, as they prepare to return to Mercedes propulsion for the first time since 2014.